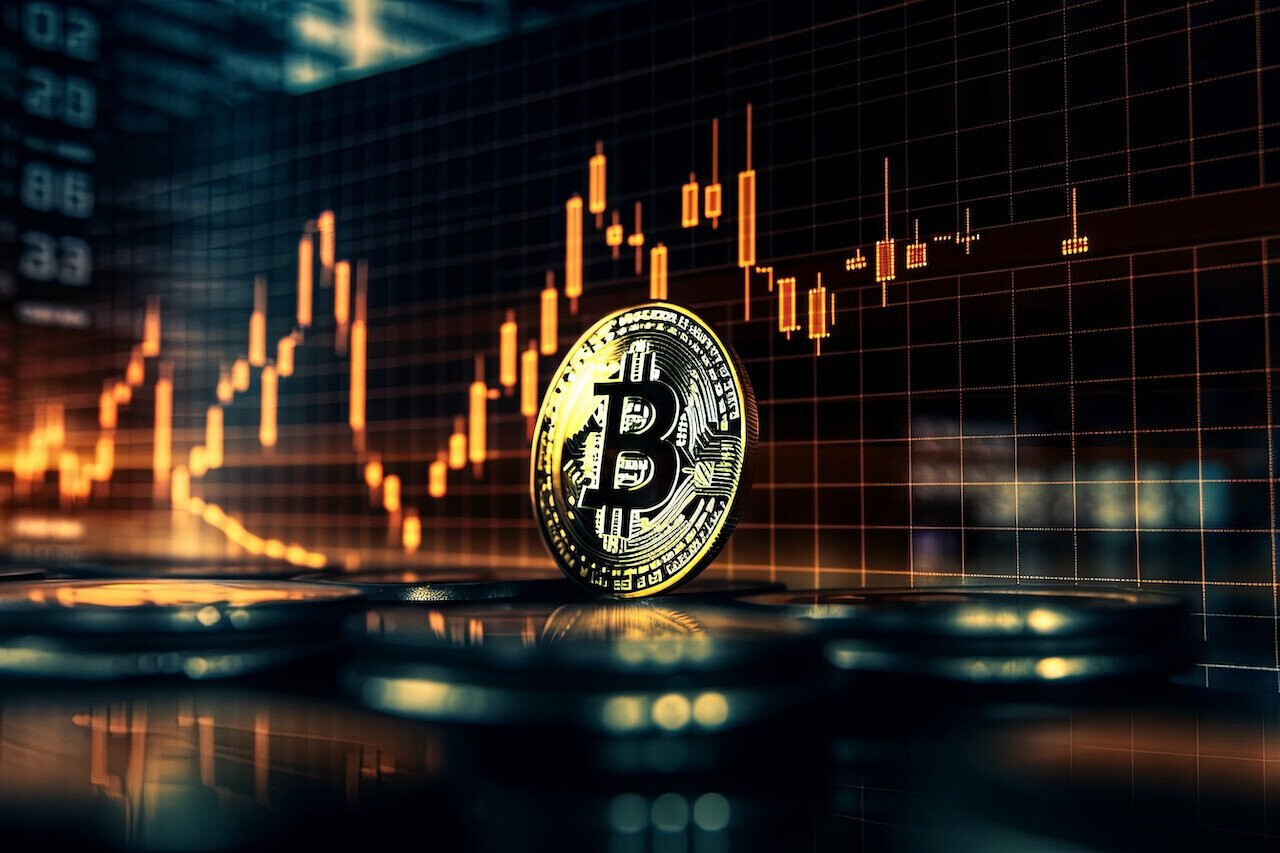 As crypto markets remain relatively stagnant, attention is turning to the impact of a significant Bitcoin (BTC) options expiry event set to occur on October 6.
Approximately 14,000 Bitcoin options contracts, with a total notional value of around $400 million, are set to expire that day, though this event is notably smaller than last week's expiry.
The "max pain" point for these options contracts is $27,000, which is approximately $700 below Bitcoin's current spot price.
The max pain point represents the price level at which most open contracts exist and where most losses occur when contracts expire.
Balanced put/call ratio
The put/call ratio for these options stands at 0.89, indicating a relatively balanced distribution between sellers of long and short positions.
A put option is a bet that the price of an asset will fall, while a call option is a bet that the price will rise.
Bitcoin's price trend for the week has been upward, with holiday-related factors contributing to lower trading volumes during Asian hours.
Analysts note that October – as well as the fourth quarter as a whole – have historically seen uptrends in the crypto market.
However, positioning by traders in bearish put options remains significant, and liquidity has been decreasing recently, leading to speculation that a major market movement – potentially to the downside – could occur in October.
In addition to Bitcoin options, around 200,000 Ether (ETH) options contracts, with a notional value of $330 million, are also set to expire on October 6.
These Ether options have a similar put/call ratio of 0.87 to that of Bitcoin.
Despite the options expiry, the impact on spot markets remains uncertain, with the event often passing without any significant impact.
Bitcoin has experienced a 3% retracement from its recent spike to $28,500, and is currently trading around $27,700.
Ether has seen a 6.6% decrease since its Monday peak, with a current price of $1,630.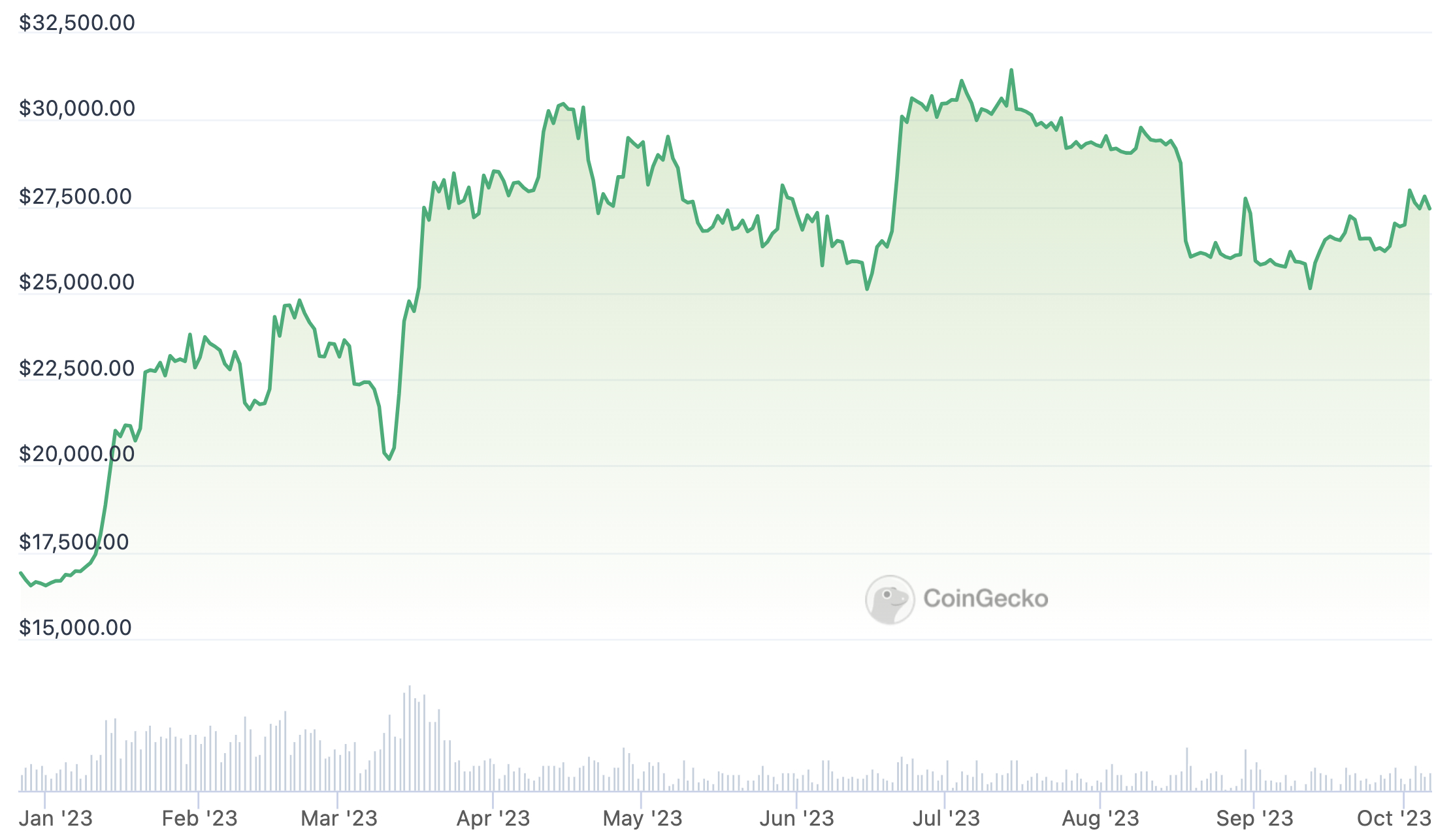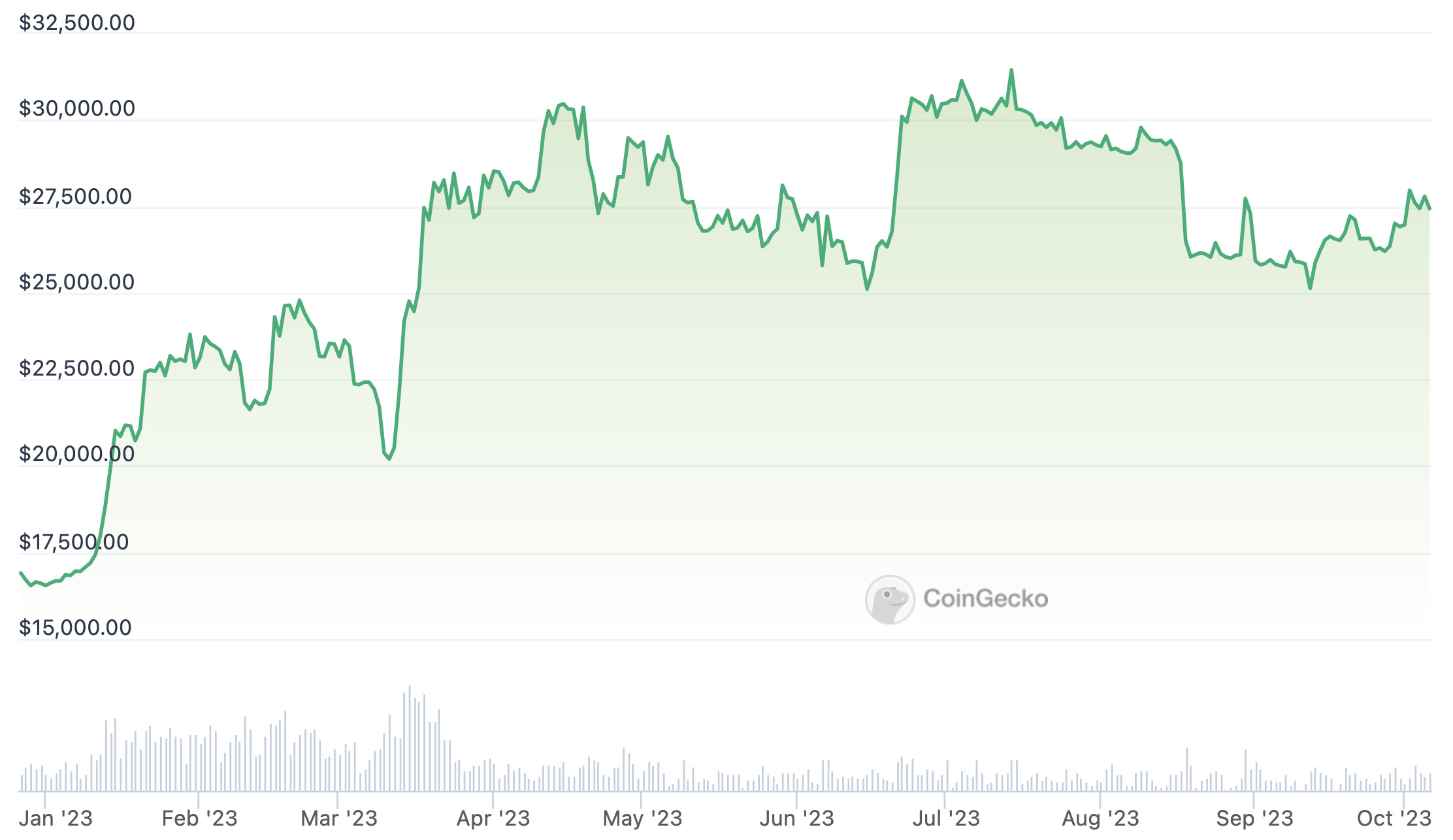 This news is republished from another source. You can check the original article here.