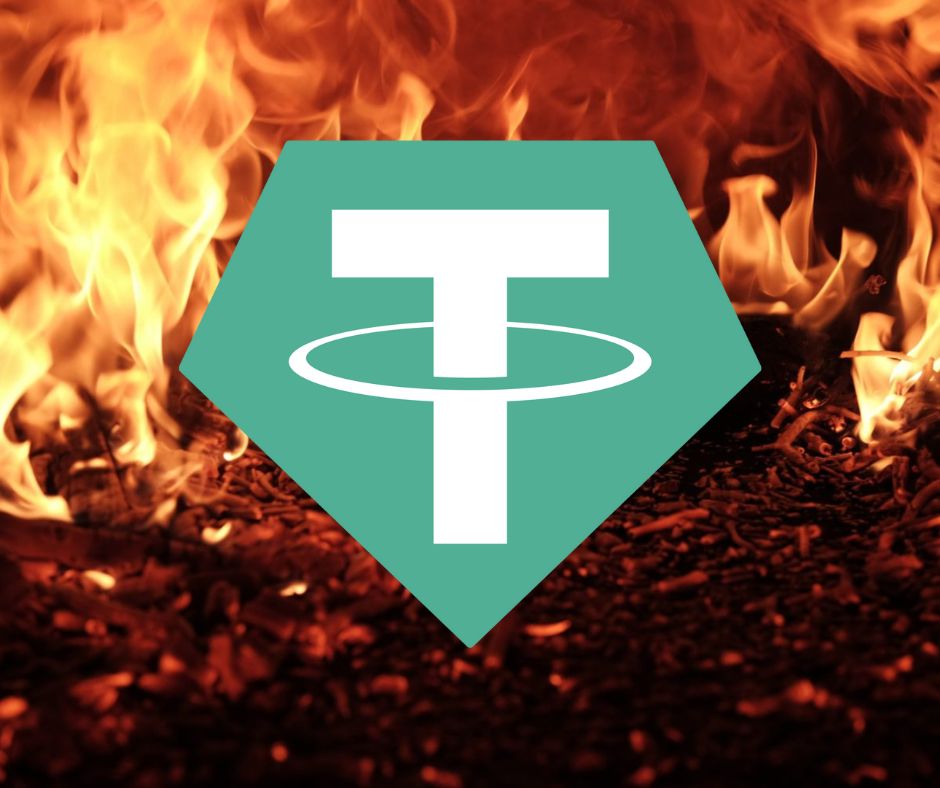 For the last month, hedge funds have been shorting Tether and betting on a potential collapse of the stablecoin that is pegged to the US dollar.
Shorting refers to the act of selling an asset with the expectation that it will fall in value in the future. When the asset value drops, short sellers generally hope to repurchase the asset and make a profit from the difference in market price.
According to Leon Marshall, Genesis's head of institutional sales, "There has been a real spike in the interest from traditional hedge funds who are taking a look at tether and looking to short it,"
If Tether were to collapse it could have far-reaching implications for the entire Web 3 ecosystem.
There are three main factors at play here:
The broader economy does not look great. The United States is currently experiencing its highest level of inflation in nearly 40 years causing investors to shy away from speculative assets like cryptocurrencies. While it has not been officially confirmed, it is reasonable to say we are currently in a recession and there is no light at the end of the tunnel.
There have long been valid concerns about the quality of assets backing the Tether stablecoin. In 2019 investors noticed that Tether had removed its claim that all tokens were 100% backed by the U.S dollar. Tether now claims to maintain reserves that include cash, bank deposits, short-term loans, commodities, bonds, and other cryptocurrencies.
Regulatory pressure further exacerbated the concerns around Tether and its underlying assets. The firm and its related entities reached an $18.5 million settlement with the New York attorney general's office in 2021. The firm was accused of making public misrepresentations regarding its dollar reserves. Although Tether admitted no wrongdoing, the massive settlement does not bode well for investor confidence.
Tether's CTO Paolo Ardoino took to Twitter to address the concerns around the stability of the stablecoin. He argued that competitors were using a coordinated troll campaign to spread FUD – fear, uncertainty, and doubt with the goal of ruining Tether's reputation and triggering another black-swan event similar to what we saw with the collapse of Terra-Luna.
It is worth considering that if Tether were to collapse, the impact would be far more profound than what we saw with Terra-Luna. Tether is the world's 4th largest cryptocurrency and the largest stablecoin with a market cap of 20 billion. As the only prominent stablecoin still holding its peg to the dollar, Tether is essentially the lifeblood of the entire crypto ecosystem. The implications are catastrophic if the hedge funds are right in shorting tether. It's hard to overstate just how bad Tethers collapse would be. It would likely mean the game is finally over.
Thank you for reading.
---
Check out my unfiltered thoughts on Twitter:
Follow my career on LinkedIn:
https://www.linkedin.com/in/wasifmrahman/
My other Shower Thoughts on Medium:
https://medium.com/@wasifmrahman
Also Published Here
L O A D I N G
. . . comments & more!
This news is republished from another source. You can check the original article here.