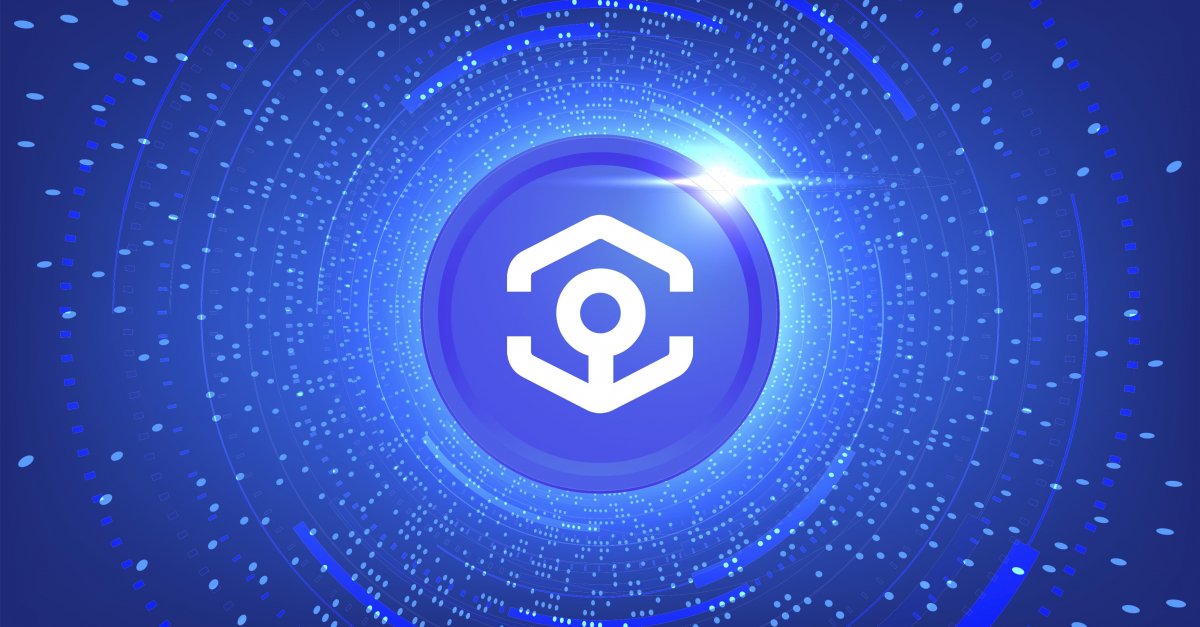 Unknown coin ANKR and household name Ethereum glittered on Thursday as most cryptocurrency prices stayed in the green.
ANKR spiked 44% as the company behind it received an investment from crypto exchange operator Binance's venture-capital arm.
Meanwhile, ether (ETH), which is the Ethereum blockchain's main coin and often referred to as Ethereum, briefly surpassed $1,900, reaching a two-month high as Merge Mania continued. (All figures based on CoinMarketCap data.)
Binance invests undisclosed sum
The ANKR coin was created by a blockchain technology developer of the same name. Binance announced that the venture-capital arm, Binance Labs, invested in an undisclosed sum to ramp up Ankr's remote procedure call (RPC) service Web3 developer suite.
Ankr previously made open-source technological contributions to Binance's BNB chain and liquid staking efforts and helped build out the BNB's core infrastructure.
In addition, Ankr improved the BNB ecosystem by implementing the Erigon and Achive node upgrades enhanced the BNB Application Sidechain's scalability.
ETH to USD
Storage needs reduced
Binance said the Erigon upgrade reduced the BNB chain's storage needs by 75%, increase RPC performance tenfold, and doubled the speed of the synchronization process.
Ankr also supports the BNB chain ecosystem by bringing decentralized finance (DeFi) composability to BNB liquid staking, said Binance.
According to Cointelegraph.com, liquid staking protocols allow holders of staked assets to get liquidity in the form of a derivative token. Holders can then use the derivative token in DeFi as the staked assets continue to earn rewards, generating income in multiple ways.
PoS gaining popularity
The proof-of-stake (PoS) cryptocurrency production mechanism is rapidly gaining popularity. Due to uncertainty surrounding market conditions, increased scrutiny from regulators and lawmakers, and environmental and social governance rules, many investors have soured on the traditional, more expensive and energy-intensive proof-of-work (PoW) mining model.
According to Crypto Potato, Ankr's decision to enable token staking has allowed ANKR holders to stake their tokens to nodes and earn rewards.
Hype around Merge continues
PoS is a staple of Ethereum's upcoming hard fork, known as the Merge. The ether coin, frequently referred to as Ethereum, has been riding the Merge's hype wave lately.
Ether surged after the network announced that it completed a Merge practice run Wednesday on its Goerli test network, or testnet. Although the coin's price receded after getting above $1,900 on Thursday, it stayed around that mark after conventional markets closed in North America.
Ethereum Classic (ETC) also had a good day, rising 14%. ETC was the Etherum network's main coin before ether was created through a previous hard fork.
What is your sentiment on BTC/USD?
Vote to see Traders sentiment!
Bitcoin (BTC) stayed above $24,000 throughout the day.
ETC to USD
Mavs owner faces lawsuit
In other crypto news, distressed lender Voyager Digital's investors have filed a class-action lawsuit against Mark Cuban, the owner of the NBA's Dallas Mavericks. The plaintiffs allege that they lost $3.5bn after Cuban and the team, which is named in the lawsuit, promoted Voyager Digital to them.
Stephen Erhlich, Voyager Digital's CEO, was also named in the legal action, which was filed in a Federal Court district in Florida.
Cuban came under fire in July from Mavericks fans on social media, including Reddit and Twitter, for promoting Voyager in a five-year partnership involving the team and company.
The critics included New York Times bestselling author James (Jim) Rickards, who is also the editor of the Strategic Intelligence financial newsletter.
Voyager Digital filed for bankruptcy in July. The financial troubles of Voyager, Celsius Network, and Three Arrows Capital, also known as 3AC, contributed largely to a cryptocurrency price meltdown in June and July. Voyager and Three Arrows have also filed for bankruptcy.
Coinbase faces SEC investigation
Crypto exchange operator Coinbase saw its stock (COIN) plunge on Thursday after the company said it is being investigated by the US Securities and Exchange Commission (SEC).
COIN closed down 10.77% on the NASDAQ Global Select market. In a regulatory filing on Tuesday, Coinbase said crypto staking programs are being investigated by the SEC.
"The Company has received investigative subpoenas and requests from the [U.S. Securities and Exchange Commission] for documents and information about certain customer programs, operations, and existing and intended future products, including the Company's processes for listing assets, the classification of certain listed assets, its staking programs, and its stablecoin and yield-generating products."
COIN has ridden the proverbial roller coaster this week after the company's earnings report failed to impress analysts. Last week, Coinbase and global investment funder manager BlackRock (BLK) announced a new partnership that drew widespread praise within the crypto sector.
Read more


This news is republished from another source. You can check the original article here.