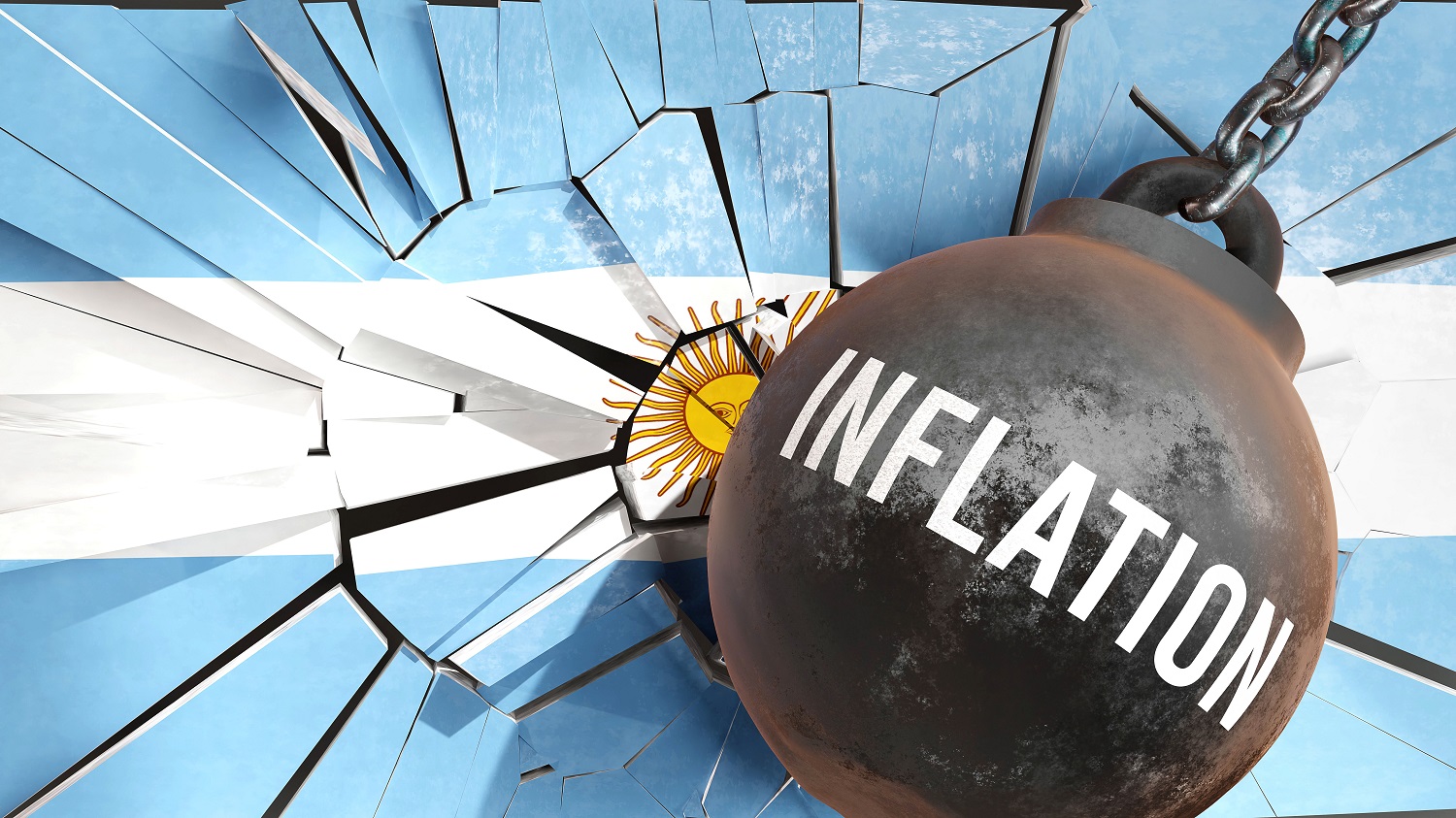 Industry insiders claim Argentina is experiencing a rise in stablecoin buying as black market dollar market prices spiral upward.
Per Globo, the nation is in the grips of the "worst political crisis in 21 years," with hyperinflation eating up the value of the fiat peso.
Last week, Bloomberg reported:
"The official [dollar exchange] rate is 287 pesos per dollar, while the black market trades at about 600 pesos on the streets of Buenos Aires."
The government has capped foreign currency buying at $200 a month per person since 2019, a factor that has led many savers to the black markets.
But with dollar bills in short supply in Argentina, some have instead turned to USD-pegged stablecoins.
Globo quoted Sebastian Serrano, the founder of the Brazilian crypto trading platform Ripio, as stating that the firm's own dollar-pegged token was "trading at 726 pesos on Friday, August 18."
That figure is "5.3% less" than some Argentine citizens were paying for the so-called "blue dollar," the nation's unofficial black market exchange rate on the same day.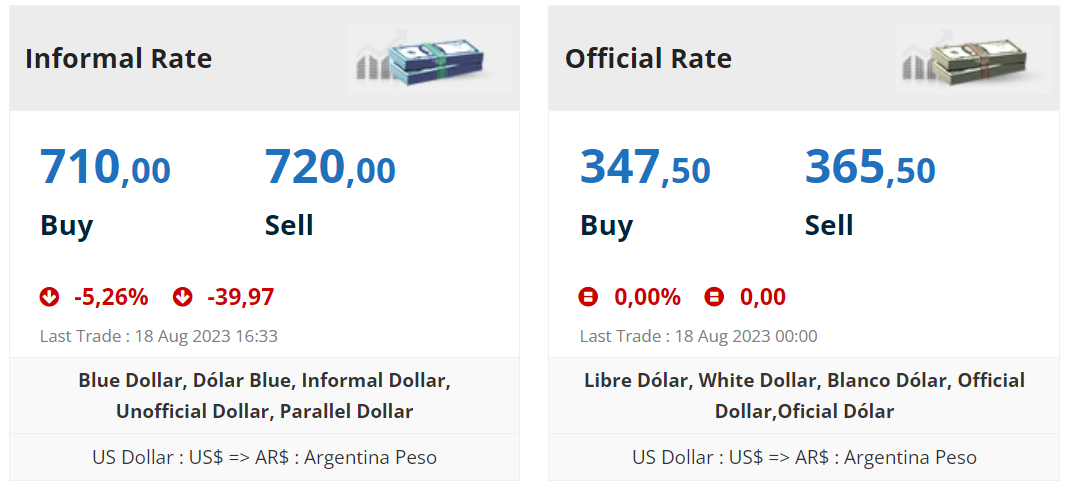 The media outlet added that Argentines tend to use stablecoins to protect the value of their savings, rather than as a tool for making payments.
But Globo also reported that some citizens use the coins to "buy airline tickets" and pay for "shipments."
And, it noted, many people who "work remotely for foreign companies are paid in crypto."
Indeed, more freelancers in the country than ever before are reportedly asking employers to pay them in crypto, rather than fiat.
Serrano claimed that demand for Ripio's USD-pegged coin has "increased x4" since the presidential primary elections earlier this month.
The primaries saw the Libertad Avanza candidate Javier Milei scoop almost 33% of the vote, making him the frontrunner for the elections.
Stablecoins & Other Coins on the Rise in Argentina?
Milei has spoken in glowing terms about Bitcoin (BTC) in the past, and has other ties to crypto – although he favors a policy of dollarization.
But Serrano claimed the rise in Milei's popularity has led many investors to the crypto markets.
Serrano said that it was likely that Milei would take a "more favorable" approach "to cryptocurrencies than left-wing governments" due to his "libertarian approach to the private sector."
The Ripio chief added that Milei would likely "uphold users' rights to buy cryptoassets."
But the Ripio executive added that he did not expect a Milei government to "encourage the crypto industry, like Hong Kong or the United Arab Emirates, or to create a sovereign digital currency, as is the case in Brazil."
And Serrano tempered social media claims centering on the likelihood of Milei becoming a "Bitcoin president" like El Salvador's Nayib Bukele.
Serrano said:
"Milei doesn't know about technology. He is not a bitcoiner and will not be like Bukele, who is passionate about cryptocurrencies."
Some, including a member of Milei's own political faction, appear to disagree, with one claiming this month that Argentina was on the verge of becoming a "BTC haven."
And Serrano added that Milei's "radical views" expressed during his campaign "will have to give way" to "more pragmatic" sentiments" camp in an eventual government because he will "need to build support."
Argentines will go to the polls to choose their next President on October 22.


This news is republished from another source. You can check the original article here.