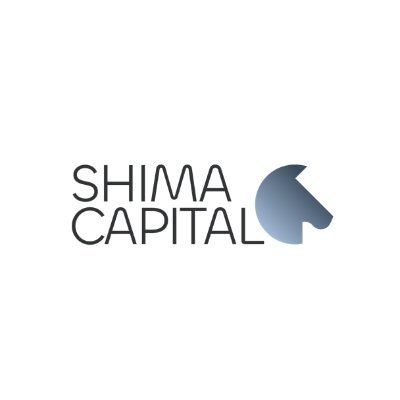 Shima Capital, a San Francisco, CA-based global venture firm that invests in early-stage blockchain companies across all market cycles, launched its debut fund.
Shima Capital Fund I raised $200 million receiving support from notable investors including Dragonfly Capital, Bill Ackman, Animoca, OKex, Mirana Ventures, Republic, and Andrew Yang, among others.
Founded in 2021 by veteran investor Yida Gao, Shima Capital supports blockchain startups in their earliest stages (i.e. pre-seed and seed) by providing hands-on oversight to help maximize each company's value. Its inaugural fund aims to deploy capital when founders need it the most in addition to helping hire talent, build community, amplify narratives, and foster the acceleration of technical research and development. The team is composed of seasoned investors, accomplished operators, and former founders who align on a mission to help daring teams build and scale their companies.
Shima invests in the earliest rounds of blockchain startups across all verticals with check sizes of $500,000 to $2,000,000. Areas of focus include but are not limited to consumer (e.g. decentralized identity, social media, content ownership, DAO's), gaming & metaverse, composable financial systems (e.g. sustainable DeFi, regenerative finance, payments & settlement), decentralized infrastructure (e.g. data platforms, blockchain automation, cross-chain communication), and next-generation blockchain technology (e.g. Layer 1/2, zero-knowledge proofs, security).
The fund's investment strategy will be led by Gao who previously served as Co-Founder and General Partner of Divergence Digital Currency, a $100m+ crypto hedge fund that has grown over 15x since inception in 2017. Gao was also previously General Partner of Struck Capital, a Los Angeles-based venture capital firm. Prior, he held roles as a technology investor at New Enterprise Associates, a $25Bn+ venture capital fund, and as an M&A investment banker at Morgan Stanley. Gao graduated from MIT with degrees in mathematics and computer science and briefly attended Stanford's Graduate School of Business. He teaches the 15.492: Crypto Finance course at MIT.
Gao is joined by a team of investors and professionals who possess proven track records of sourcing talent and driving successful investments at some of the top technology companies. These include:
Carl Hua, who serves as Investment Partner and Chief Technology Officer, was formerly the Chief Architect of Celsius and Head of DeFi at Ripple where he is still an advisor. Hua also previously served as Chief Technology Officer and Co-Founder of Logos Network, which was acquired by Ripple in 2019. He has also held engineering positions at JPL NASA and Northrop Grumman. 
Alex Lin, who serves as Head of Research, was previously a Venture Partner at Old Fashion Research, a multi-strategy Web3 fund managed by former Binance executives. Lin has served as a Fund Manager at Big Red Ventures, Cornell University's student-run, early-stage venture capital fund, and as Co-Founder of Tether Health, an early-stage digital health startup. Lin's career also includes roles as Product Manager of two successfully exited startups (i.e. Teads, Concertiv) and as a Deloitte consultant.
Chris Adams, who serves as Head of Talent, was formerly the Head of Talent at Atomic VC where he helped scale teams from seed to series C and rolled out talent programs for early teams. Adams served as the first hiring lead at Uber and personally hired 300 candidates while leading a team of 20. He also led recruiting efforts for various teams at Google and Pinterest.
FinSMEs
17/08/2022
This news is republished from another source. You can check the original article here.