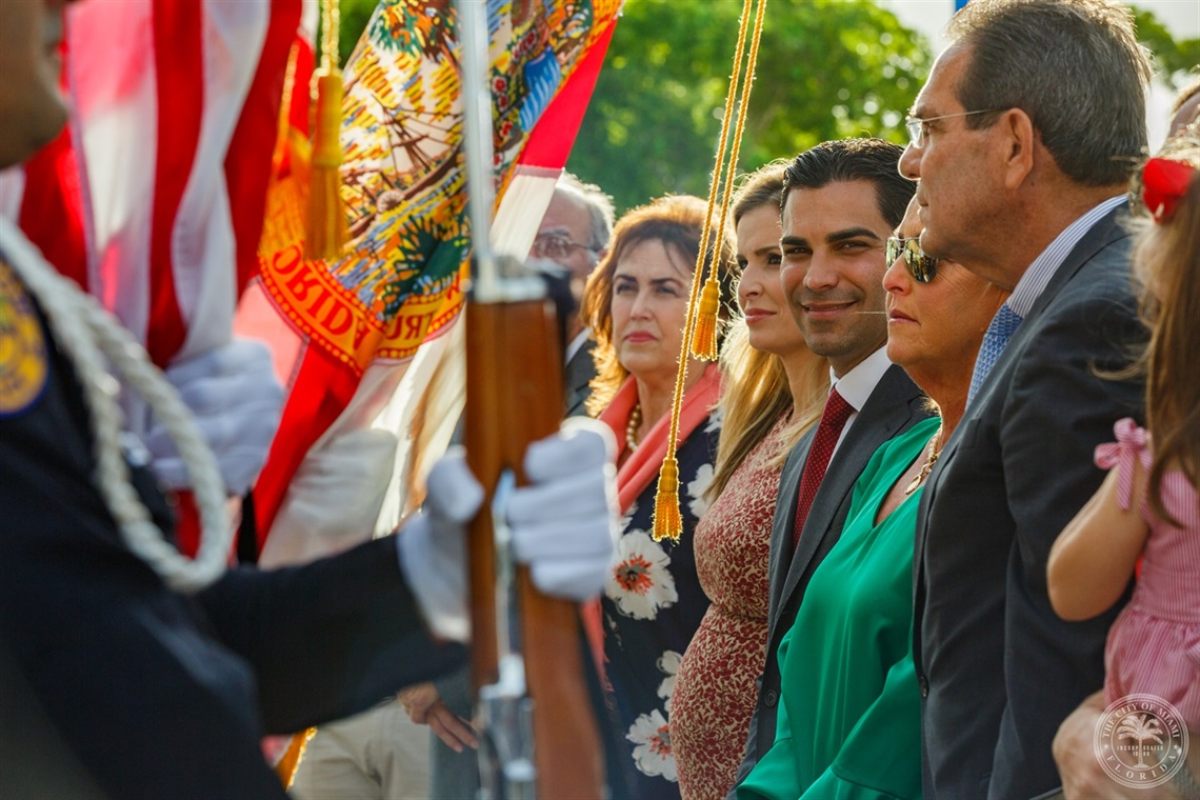 Miami Mayor Francis Suarez, a vocal crypto advocate, announced that his Presidential campaign is officially accepting donations in the leading cryptocurrency Bitcoin (BTC). 
In an interview, the Miami Mayor said, "officially, my campaign is accepting Bitcoin." The announcement aligns with the Mayor's long standing view on cryptocurrencies. 
Talking about Bitcoin, Suarez said that developing technologies like Bitcoin will create democratizing opportunities for wealth creation as these are not susceptible to human beings's ulterior motives, political goals, etc.
FrancisSuarez.com accepts donations as little as 0.00034 Bitcoin that is worth $1. 
Suarez Criticizes Biden Administration Over Its Crypto Handling
The Mayor of Miami believes that the Biden administration's most significant error lies in their lack of comprehension of cryptocurrency. 
He noted that their approach has leaned towards regulation through enforcement, rather than establishing a clear regulatory framework. 
Suarez further emphasized the importance of categorizing specific digital assets and implementing unambiguous guidelines and rules, particularly concerning asset custody.
Suarez also expressed his opposition to the central bank digital currency. He remarked that the general aversion towards the federal government having access to individuals' financial information and holdings would drive this decision. 
Suarez stated his belief that such a move lacks genuine innovation and fails to offer any particularly groundbreaking attributes.
He further noted that he would ban CBDC if he were to become the President of the United States. 
Suarez Joins Presidential Bid Against Trump and DeSantis
Suarez announced his candidacy for president in June, joining the race with other GOP nominations that include front-runners former President Donald Trump and Florida Gov. Ron DeSantis.
The decision to enable bitcoin donations doesn't come as a surprise to the crypto community, considering the extensive history of the Miami mayor as a supporter of digital assets, particularly emphasizing bitcoin. 
He has consistently expressed his belief in bitcoin's potential to democratize wealth distribution for all Americans, thereby leaving an indelible mark on the future. 
Pledging to transform Miami into a hub for Bitcoin activities, he became the US politician to receive a part of his salary in bitcoin, underscoring his commitment to this digital revolution.
Suarez's exploration into crypto has not been fruitful so far.
Earlier in 2021, the Mayor of Miami launched MiamiCoin (MIA). Suarez planned on using the MiamiCoin in providing regular bitcoin-based stimulus to Miami residents, akin to dividends distributed to corporate shareholders. 
However, the value of the cryptocurrency has plummeted by approximately 95% since its inception. 
Despite this setback, Suarez maintains a robust engagement with the industry, emphasizing the necessity for a president with an adept comprehension of crypto and artificial intelligence technologies, which he believes the nation requires.
This news is republished from another source. You can check the original article here.