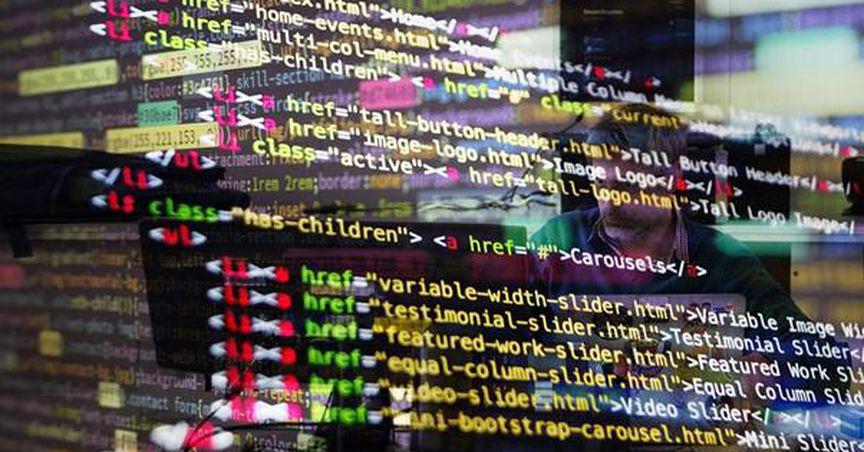 Two of the biggest cryptocurrencies that rank just below Bitcoin are homophones of sorts. For quite some time, Ether (ETH) and Tether (USDT) became a cause for confusion for early cryptocurrency enthusiasts. Tether, however, is not only spelled differently and is an independent project but it is also not a typical cryptocurrency like Bitcoin or Ether. USDT's value must always match with that of the US dollar due to the 1:1 peg, which makes it a stablecoin.
Another question that many ask is whether Tether is based on Ethereum's blockchain. Every cryptocurrency, including stablecoins, needs a distributed ledger to operate on. Does Tether use Ethereum's network or does it have its own blockchain protocol? Let us explore the Tether ecosystem to find answers and understand the core characteristics of the stablecoin.
What is Tether's blockchain?
Tether's ecosystem comprises tokens but is not an independent blockchain. In Bitcoin, Ether, and other cryptocurrencies like Solana and Cardano, the cryptocurrency comes with a native blockchain protocol. Tether, however, is a plain stablecoin ecosystem where new tokens are issued with a claim that every USDT is backed by adequate reserves.
Tether is said to have begun with Bitcoin's blockchain as its transport protocol. Here, tokens could be moved on the Omni Layer, but soon the use of Ethereum's blockchain was favoured. Notably, Ethereum bills itself as a network for developers seeking to deploy decentralised products. One such product is ERC-20 tokens, and Tether falls in the same group. In fact, it is the biggest ERC-20 token by market cap. Tether's ecosystem also advises users to carefully undertake the transfer of tokens since it also uses other blockchains aside from Ethereum as a transport protocol.
Data provided by CoinMarketCap.com
Ether and Tether
Ether is the primary cryptocurrency of Ethereum's mainnet with its utility as a payment token. Tether, on the other hand, is not a native cryptocurrency of any blockchain protocol. It is a token that can be issued on any blockchain network, including Ethereum, Algorand, and Solana. Tether bills itself as a digital token for quick payment transfers using blockchain, with a 1:1 value peg with the US dollar.
Bottom line
Tether uses blockchain technology to support the movement of USDT tokens from the sender to the recipient, with both having a specific address within the network. This blockchain can be Ethereum or any other, including Bitcoin. Tether now issues tokens pegged not only to the US dollar but also to other fiat currencies, including the Chinese yuan and the euro.
Risk Disclosure: Trading in cryptocurrencies involves high risks including the risk of losing some, or all, of your investment amount, and may not be suitable for all investors. Prices of cryptocurrencies are extremely volatile and may be affected by external factors such as financial, regulatory, or political events. The laws that apply to crypto products (and how a particular crypto product is regulated) may change. Before deciding to trade in financial instrument or cryptocurrencies you should be fully informed of the risks and costs associated with trading in the financial markets, carefully consider your investment objectives, level of experience, and risk appetite, and seek professional advice where needed. Kalkine Media cannot and does not represent or guarantee that any of the information/data available here is accurate, reliable, current, complete or appropriate for your needs. Kalkine Media will not accept liability for any loss or damage as a result of your trading or your reliance on the information shared on this website.


This news is republished from another source. You can check the original article here.