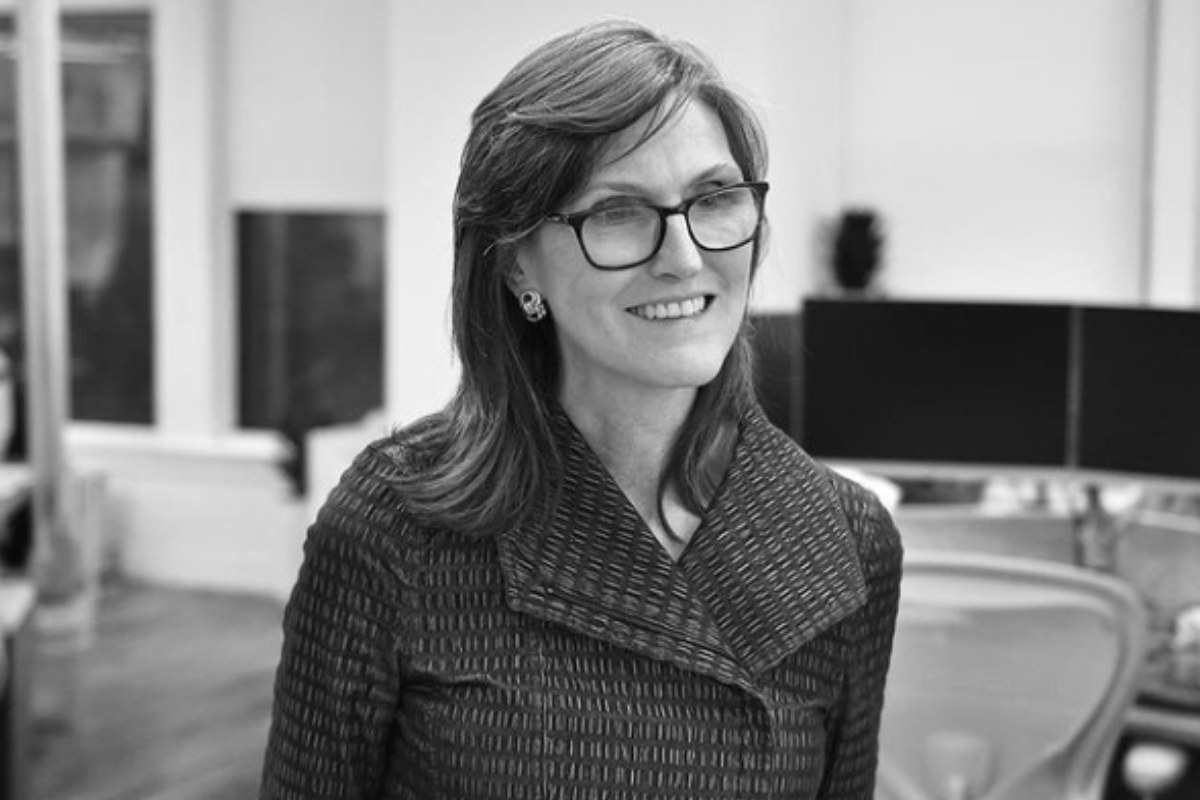 Cathie Wood's Ark Invest sold 478,356 Coinbase shares valued at $53 million on Friday as the crypto exchange's stock prices reached a 52-week high. 
This is the second time Cathie Wood-led investment management firm offloaded Coinbase shares within a week.
As reported earlier, Ark Invest sold 135,152 Coinbase shares worth $12 million on July 11 from the Ark Innovation ETF. 
On July 14, Ark Invest sold 478,356 shares of Coinbase when the price of stock reached an yearly high of $114.43, as per an update from the fund manager's trading desk.
The investment management firm's Ark Next Generation Internet ETF sold 93,227 shares, ARK Innovation ETF sold 263,247 and Ark Fintech Innovation ETF sold 121,882 shares.
In total, the sales were worth $53 million, based on the COIN''s closing price of around $110 on Friday.
Ark Invest remains the second-largest owner of Coinbase shares, with a 6.30% stake after the recent sell off. 
Ark Invest Piles Up On Meta and Robinhood Shares
Cathie Wood started loading up on Meta Platforms shares after the company announced the launch of Threads last month. Threads is a microblogging platform launched as rival to Elon Musk's Twitter.
On Friday, ARK Innovation ETF purchased 69,793 Meta shares worth over $21 million, while ARK Fintech Innovation ETF purchased 111,843 shares of Robinhood worth $1.3 million.
ARK Next Generation Internet ETF further increased its holdings with 12,559 Meta shares and 169,116 Robinhood shares.
In total, Ark Invest bought $24 million worth of Meta shares and $3.3 million worth of Robinhood shares. 
Robinhood's stock prices are up 24% in the past 30 days.
Coinbase Stock Rallies After Court Rules In Favor of Ripple
The price of Coinbase stocks surged after a US court ruled in favor of Ripple in the XRP ongoing lawsuit. 
Judge Torres ruled that selling XRP on exchanges in itself does not constitute an investment contract. 
The latest ruling gives the crypto exchange hope that it will also come out on top in its court battle against the US SEC. 
Soon after the court ruling, the crypto market started rallying as the price of XRP jumped nearly 70%.
Coinbase, the largest US-based exchange, also witnessed a noticeable surge in its stock prices.COIN is up nearly 25% since the court's ruling. 
At the time of closing on Friday, COIN traded at $105.
COIN is also up 213% from year-to-date. 
Before the historic court ruling in the Ripple lawsuit, Coinbase shares were rallying as the exchange was listed as a surveillance-sharing partner for several spot bitcoin ETF applicants in the United States, including giants BlackRock and Fidelity. 
 


This news is republished from another source. You can check the original article here.