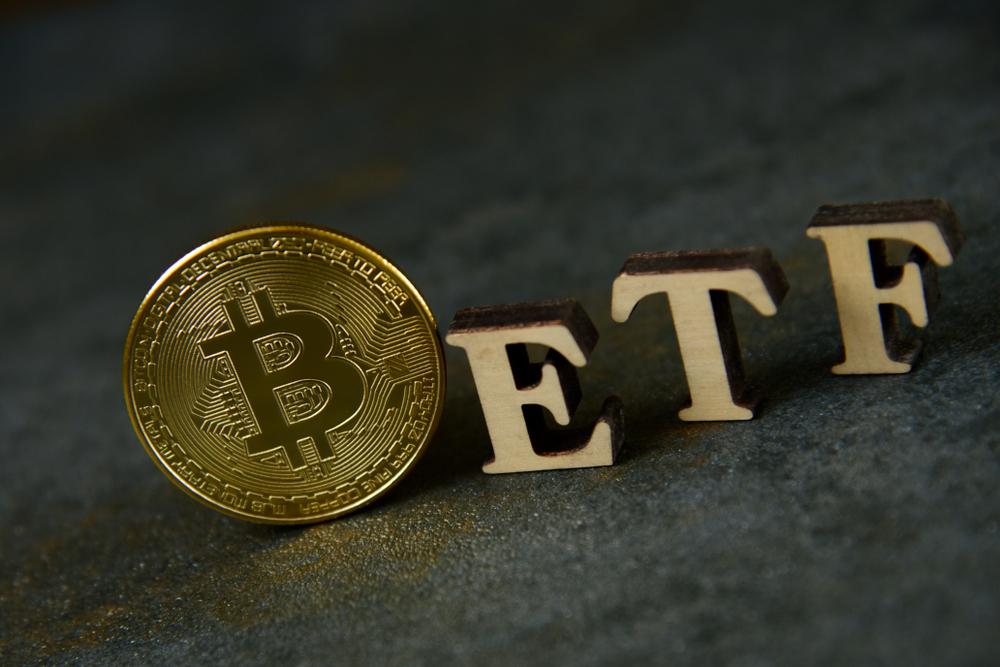 Cathie Wood's investment management firm, ARK Invest, is on the growing list of US-based firms that filed for spot Bitcoin exchange-traded funds (ETFs) approval with the SEC.  
The investment manager, alongside crypto asset manager 21Shares, filed an amended spot BTC ETF proposal and added a surveillance sharing agreement.
This amendment followed almost two weeks after BlackRock's spot Bitcoin ETF filing that generated a loud buzz within the crypto ecosystem.
ARK's Revised Spot BTC ETF Proposal Could Meet SEC Requirements
BlackRock's ETF filing contained the surveillance agreement, implying that ARK and 21Shares added the latest revision to match BlackRock's.
ARK Invest and 21Shares submitted their spot Bitcoin ETF proposal to the SEC in April, nearly two months before BlackRock's application came along. 
Theoretically, the duration and amendment move could place the firms ahead of BlackRock in obtaining the SEC's approval.
Bloomberg Intelligence senior ETF analyst Eric Balchuna said ARK and 21 shares should receive approval first since they filed before BlackRock. 
"If the SEC needed that—if that's the silver bullet—now they both have the silver bullets," added Balchuna.
A clause in ARK Invest's filing mimics a statement in BlackRock's spot BTC ETF application. The filing states that ARK Invest expects to enter the surveillance agreement, dubbed "Spot BTC SSA," with the Chicago Board Options (CBOE) BZX Exchange.
For context, CBOE is a leading US-based securities and derivatives market offering fully collateralized Bitcoin and Ethereum futures. 
A surveillance-sharing agreement requires exchanges to share information with regulators to prevent potential market manipulations. 
The SEC has adamantly rejected many Bitcoin ETF proposals citing market manipulation as one of its concerns. 
Also, the commission had said that previously rejected ETF applications did not have an adequate surveillance system.
In a June 2022 SEC order rejecting Bitwise's spot Bitcoin ETF, the regulator said the exchange must demonstrate that it meets certain obligations under Exchange Act to prevent fraud and manipulation.
According to the order, the exchange must "provide a comprehensive surveillance sharing agreement with a regulated market of significant size related to the underlying bitcoin assets."
Significance of a Surveillance-Sharing Agreement for Crypto
ARK's revision to add a surveillance agreement with a leading US-based regulated market for Bitcoin, CBOE, could meet the SEC's requirement. 
Ophelia Snyder, the co-founder and president of 21Shares, an asset manager that submitted the revised ETF proposal with ARK Invest, weighed in on the importance of a surveillance agreement.
"These agreements would provide more transparency to the market and make crypto markets more consistently integrated with how markets are surveilled in the United States," Synder said.
Synder also mentioned that the crypto industry has been considering a surveillance-sharing agreement for years. 
She touted it as a feat that could make regulators more comfortable with the crypto industry. 
Notably, BlackRock's spot Bitcoin ETF filing in mid-June generated a buzz that caused massive rallies in the crypto market. 
Since the news of the filing, Bitcoin price has surged over 21%, even climbing over $31,000.
 
This news is republished from another source. You can check the original article here.