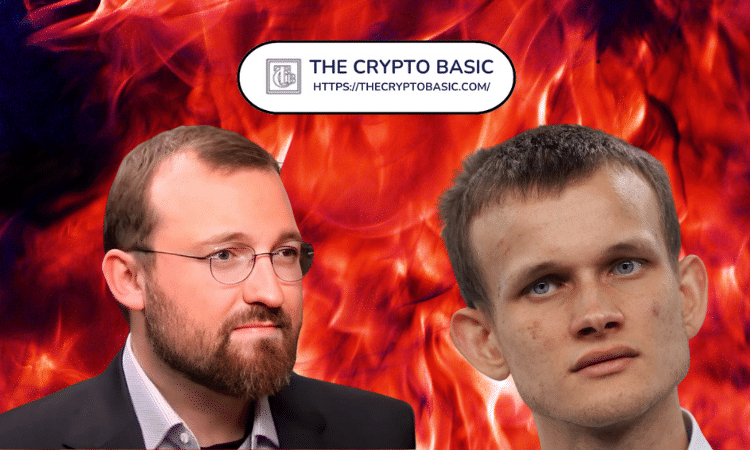 Charles Hoskinson, the founder of Cardano, has again lamented the massive spike of bots on Twitter. 
In a recent tweet, the Cardano founder shared a screenshot of his Twitter account showing that Vitalik Buterin, the co-founder of Ethereum, is now one of his followers on the microblogging platform. 
Hoskinson shared the screenshot with a caption: "The greatest evidence of bots yet on Twitter. Vitalik following me? Never going to happen." 
The greatest evidence of bots yet on Twitter. Vitalik following me? Never going to happen pic.twitter.com/BsXemB2GPm

— Charles Hoskinson (@IOHK_Charles) September 14, 2022
While the bone of contention is about the massive increase in bots on Twitter, crypto enthusiasts have been wondering whether Hoskinson and Buterin have a strained relationship. 
Is there a write up somewhere on yalls beef?

— Clyde The Crypto Dog (@ClydeCryptoDog) September 14, 2022
Hoskinson and Buterin's Strained Relationship
It is noteworthy that Hoskinson and Buterin were co-founders of Ethereum. However, due to diversity in their visions, Hoskinson left Ethereum to establish Cardano. 
While Hoskinson pushed for Ethereum to be a profit-oriented organization, Buterin as well as the other founders of the leading blockchain project wanted a non-profit organization for Ethereum.
Based on the diversity of visions, Hoskinson left Ethereum and went on to create the popular proof-of-stake network, Cardano. 
Last year, it seemed the cryptocurrency experts had put the feud behind them after Hoskinson noted that both he and Hoskinson have grown a lot. 
The Cardano founder also expressed concern for his former colleague earlier this year after Buterin blasted the EOS project. 
Massive Spike in Twitter Bots
The spike in Twitter bots' activities has been widely condemned by users of the platform. Bots are being used by malefactors to lure unsuspecting cryptocurrency owners into investing in different scam projects. 
These bots have been used to impersonate prominent players in the crypto space, including Binance Changpeng Zhao, Tesla's Elon Musk, and Buterin, among others 
Top cryptocurrency stakeholders, including Cardano's founder Charles Hoskinson, have weighed in on the issue of massive Twitter bots' activities. As reported by TheCryptoBasic, Hoskinson recently asked his followers if they had observed a spike in bots commenting on different tweets. 
– Advertisement –


This news is republished from another source. You can check the original article here.