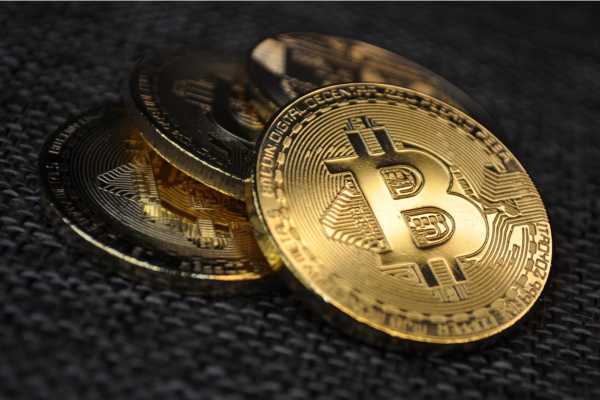 Recession Worries
According to other analysts, US recession concerns have been weighing on risk assets (like stocks and crypto), with the likes of Morgan Stanley and Goldman Sachs both warning that recession risks might not be fully priced in. "The bear market will not be over until recession arrives or the risk of one is extinguished," analysts at Morgan Stanley stated. Meanwhile, analysts at Goldman said that traders were pricing in a mild recession, "leaving them exposed to a further deterioration in expectations". Elsewhere, major US consumer bank Citibank said it saw the probability of a recession in the near-term as close to 50%, citing risks associated with central banks tightening monetary policy and a weakening of demand for goods. 
A slightly more optimistic take came from Bloomberg's senior commodity strategist Mike McGlone. The recent and ongoing drop in risk assets "are taking away inflation at a breakneck pace, which may translate into pre-pandemic deflationary forces resurfacing in H2 2022", he said in a thread on Twitter. McGlone said the primary beneficiaries of this scenario may be Bitcoin, gold and US government bonds.  
Bitcoin Slips Back to Mid-$20,000s, Ethereum Pivots $1,100
Bitcoin, the world's largest cryptocurrency with a market cap of around $390 billion as of Wednesday, was last changing hands in the mid-$20,000s, down about 4% over the last 24 hours according to CoinMarketCap data. BTC/USD is down nearly 6.0% versus its Tuesday peaks above $21,700 but continues to trade about 16% up from Saturday's sub-$18,000 lows as it consolidates within recent ranges pre-remarks from Fed Chair Powell.  
Similarly, Ethereum, the world's second-largest cryptocurrency with a market cap of just above $130 billion as o Wednesday, was last trading down by about 6% in the last 24 hours just below the $1,100 level according to CoinMarketCap data. That marks a more than 8.0% pullback from Tuesday peaks close to $1,200 per token but leaves ETH/USD still trading an impressive 25% above sub-$900 weekend lows.  
Major altcoins are trading in line with the two major cryptocurrencies and are lower by similar margins as of Wednesday morning. Cardano doesn't seem to have been impacted too much by a one-month delay to its Vasil hardfork upgrade which was supposed to go ahead later this month. Shiba Inu's SHIB token and the Bitfinex crypto exchange parent company's LEO token are the standout performers of the top 20 cryptos, with both trading more than 5.0% higher over the past 24 hours. 
Tether Announces GBPT, It's Latest Pound Sterling-Backed Stablecoin
Tether, the British Virgin Island-based issuer of what is currently the largest US dollar-backed/pegged "stablecoin" USDT announced plans on Wednesday to expand its stablecoin offerings with the introduction of GBPT. A stablecoin is a cryptocurrency running on the blockchain that maintains a stable value (normally 1:1) to a fiat currency, such as the US dollar or pound sterling.   
Like USDT, Tether says GBPT will be backed 1:1 by cash or liquid cash equivalents (such as short-term government paper). GBPT will be the fifth stablecoin to be offered by Tether, with the company having already issued USDT, EURT, CNHT and MXNT.   
"We believe that the United Kingdom is the next frontier for blockchain innovation and the wider implementation of cryptocurrency for financial markets," Tether Chief Technology Officer Paolo Ardoino said in a statement as it announced the introduction of GBPT. Tether said it would work closely with UK regulators.  
In April, the UK government announced plans to introduce legislation that would see stablecoins recognized as a valid form of payment, as part of wider plans to make the country a global hub for crypto-asset technology and investment.  
GBPT's introduction by Tether comes against the backdrop of persistent fears that USDT might lose its 1:1 peg to the US dollar. These fears have seen outflows of over $16 billion from USDT since early May and seen USDT trade around 0.1% below the $1.0 level, despite Tether fulfilling all USDT redemptions thus far.  
Solana NFT Platform Magic Eden Raises $130M, Valued At $1.6B
Magic Eden, the most popular Non-Fungible Token (NFT) trading platform running on the Solana blockchain recently closed a Series B funding round which saw it raise $130 million. That put the platform's value at $1.6 billion, with the company saying its newly raised capital will be used to expand its primary and secondary NFT marketplaces, as well as explore multi-chain expansion possibilities and research and development. According to analysts, 40,000 NFTs are traded on Magic Eden's per day, amounting to 92% of all NFT volume on the Solana blockchain.  
Magic Eden's impressive funding round and hefty valuation comes despite the broader bear market in the NFT and crypto/digital asset space. According to NFT data analytics website NFT Price Floor, the minimum cost to get hold of a Bored Ape Yacht Club (BAYC) NFT was around $95,000 on Wednesday, down four-fold from the record high hit just over two months ago above $400,000. The BAYC collection of 10,000 original NFTs is currently the most valuable NFT collection, with a price floor cap of nearly $1 billion.  
Regulatory Landscape: SEC's Pierce Opposes Crypto Bailouts
US Securities and Exchange Commission (SEC) commissioner Hester Pierce, often referred to by members of the crypto community as the SEC's "crypto mom" given her pro-crypto stance, spoke out against bailouts for struggling crypto companies like Celsius Network earlier this week. "When things are a bit harder in the market, you discover who's actually building something that might last for the long, longer-term and what is going to pass away," Pierce said. It's better to "let these things play out," she added.  
Separately, the launch of the first inverse Bitcoin Exchange Traded Fund (ETF) on Tuesday in the US is a positive sign for the crypto industry, argued grayscale CEO Michael Sonnenshein, given it shows the US SEC is becoming more comfortable with Bitcoin. The ProShares Short Bitcoin Strategy (BITI) began trading on the New York Stock Exchange (NYSE) on Tuesday. Crypto investors are pining for the SEC to approve a spot Bitcoin ETF, as this is expected to bring significant sums of institutional money in from the sidelines. Grayscale has applied for its Bitcoin Trust to be converted into a spot Bitcoin ETF, with an SEC decision on the matter due in July. 
Elsewhere, European Central Bank President Christine Lagarde on Tuesday said that cryptocurrencies and Decentralised Finance (DeFi) pose a real risk to financial stability, especially if crypto starts playing a bigger role in the economy. Right now, the links between crypto and the legacy financial services industry remain small, but the ECB nonetheless supports the EU's proposed Markets in Crypto-Asset (MiCA) regulatory framework. MiCA is in the final stage of approval within the EU's legislative process and is expected to come into force in 2024.
BIS Criticises Crypto Again
90% of global central banks are looking into the feasibility of introducing their own digital currencies, a new report from the Bank of International Settlements (BIS) said on Tuesday. The report criticized what it referred to as crypto's "inability to perform "basic fundamental functions of money", as well as its "opacity". The report also highlighted recent adverse developments in the DeFi space, with the likes of Celsius Network having recently halted investor withdrawals and risks related to stablecoins in wake of Terra UST's collapse. The BIS also highlighted the limited scalability of popular blockchains like Ethereum, which have in the past seen significant congestion and a sharp rise in transaction fees (I.e. gas fees).  
This news is republished from another source. You can check the original article here.