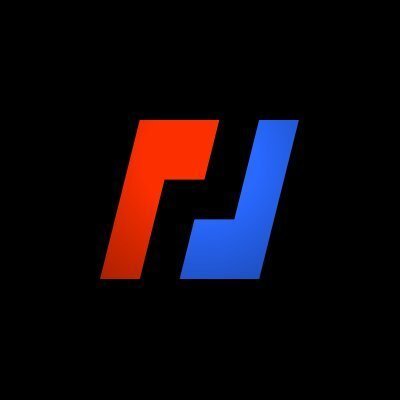 FX perpetual swaps will allow users with a desire to trade currency pairs to buy crypto-margined contracts with up to 50x leverage – all without the fuss of expiry dates.
BitMEX is the only cryptocurrency exchange in the world offering this type of product, crypto's first-ever perpetual foreign exchange swap listing.
The product brings together the unique characteristics of crypto perpetual swaps, invented by BitMEX, and the world's largest and most liquid market – FX.
FX perpetual swaps are traded fairly on an orderbook-driven market, P2P, and backed by the largest insurance fund in the industry.
BitMEX, one of the world's most trusted crypto trading platforms, has announced the launch of its FX perpetual swap contracts (FX perps), crypto's first-ever perpetual forex exchange swap listing. The new product allows users to trade an initial 22 contracts on some of the most popular foreign currency pairs 24/7 – even when the foreign exchange (FX) market is closed. As part of BitMEX's wider derivatives offering, individuals and institutions alike will be able to trade FX perps with up to 50x leverage. In 2016, BitMEX invented the perpetual swap, which grew to be the most traded crypto product in history. This success story continues now with FX perps.
The FX perpetual swap is a type of derivatives contract that blends the advantageous attributes of both the spot and future markets. The perpetual swap offers leveraged trading, working in a similar way to traditional futures contracts but without an expiry date. One of the key innovations is a funding rate that is paid every eight hours to help trading prices stay in line with the underlying index price. The FX perpetual swap allows users to long or short FX pairs – e.g. EURUSD and NZDUSD – in order to capitalise on price differences in foreign currency markets. FX perpetual contracts on BitMEX are margined and settled in either Bitcoin or Tether (ERC-20).
BitMEX's FX perpetual swap product is ideal for traders who want the advantage of derivatives without the difficulty of expiry dates. The perpetual swap is the most popular product on the BitMEX platform and its "XBTUSD" perpetual contract is one of the most liquid cryptocurrency derivative contracts in the world.
This exciting launch will unlock new trading strategies and enhance the versatility of BitMEX as a whole. It is all part of BitMEX's ongoing focus to provide both existing and new users with a broader range of crypto-margined contracts, including products that will allow traders access a range of currencies and commodities.
Alexander Höptner, CEO of BitMEX, said: "The launch of our FX perpetual swap marks another step in our journey to create a vibrant crypto ecosystem for our customers. At BitMEX we are focused on facilitating trading while continuing to develop innovative new products to complement our existing range of features, ultimately providing our clients with an even more seamless experience."
The FX perpetual swap is a product designed for both retail and institutional users. Previously retail FX trading was mostly possible via CFDs (contract for difference) so, for the first time, both retail users and institutional traders can get access to FX markets through an exchange-traded contract.
Daniel Egloff, Head of Quants at BitMEX, explains: "BitMEX FX perps are a transparent exchange-traded contract which allows FX traders to go long and short as a taker or maker for which we offer a 1 basis point fee rebate, which is unique in the industry. For institutional users, FX perps provide an entirely new way to create synthetic crypto pairs to arbitrage – for example, Bitcoin quoted in non-USD currencies."
Mr. Egloff noted that today there is a significant spread between XBTUSD versus other pairs like XBTEUR, which is not easily capitalised due to the need to bridge the crypto and spot FX markets: "This has a rather high cost due to FX transactions and FX bank transfers and is operationally challenging. This kind of arbitrage is now greatly simplified with FX perps, all within the ecosystem of crypto currencies. Another use case is to hedge the inherent USD risk that comes with long crypto exposure, as most of the liquidity is quoted in USD or stable coins tracking USD," he says.
BitMEX's FX perpetual swap is the latest product innovation from the exchange. On the derivatives side, BitMEX now has 57 contracts on 24 different underlying cryptocurrencies. The launch of FX perpetual swaps is another huge milestone for BitMEX as it continues to expand its product range. The recent launch of its spot exchange with an initial seven crypto-to-crypto pairs – and more to be added soon – helped facilitate new retail and institutional customers' entry into the spot trading space.


This news is republished from another source. You can check the original article here.