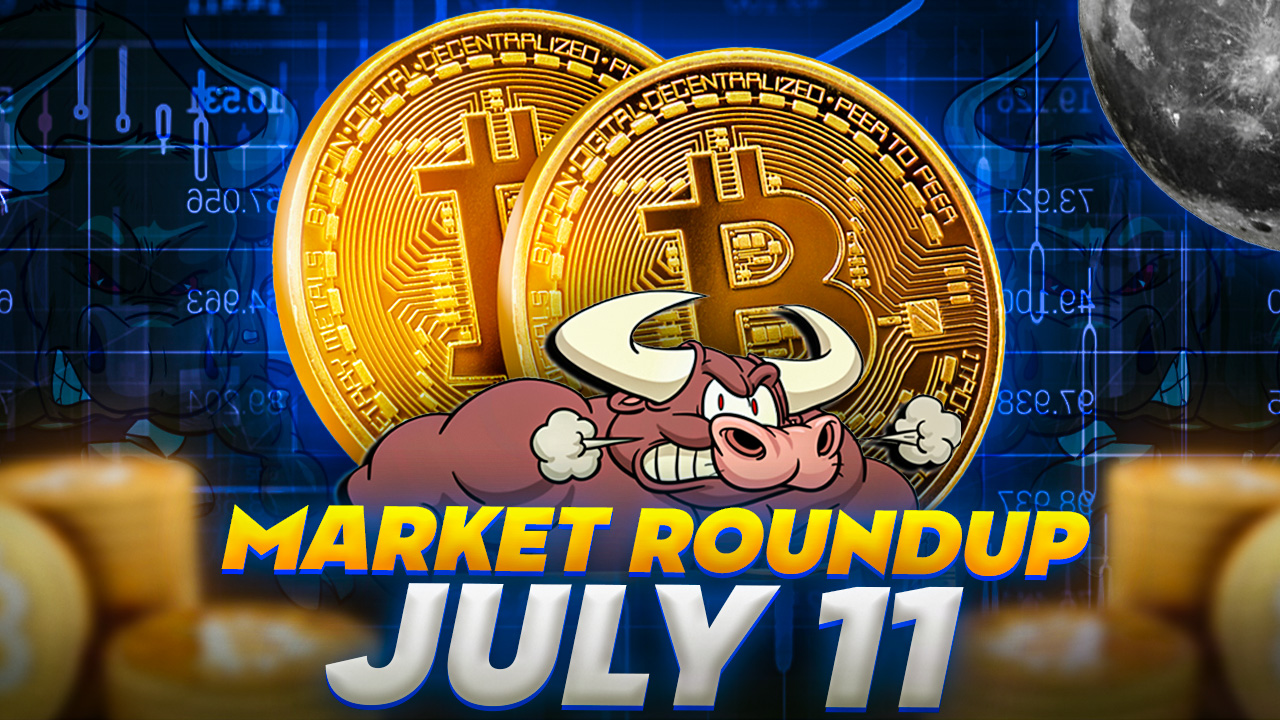 The leading cryptocurrency, Bitcoin (BTC), has maintained its upward trajectory and remains well above the $30,000 level. 
The surge in Bitcoin's value can be attributed to various factors, including positive predictions, increased institutional adoption, greater acceptance among mainstream financial institutions, and favorable regulatory environments in several countries.
It is worth mentioning that Standard Chartered recently made a noteworthy prediction, stating that Bitcoin could reach an impressive $120,000 by 2025. 
This optimistic forecast has positively impacted the price of BTC, and it may contribute to the continued upward momentum of Bitcoin in the future.
Standard Chartered Forecasts Bitcoin Price of $120,000 by 2024 as Miners Hold Onto Newly Minted Coins
Standard Chartered, a prominent bank, has revised its long-term Bitcoin price forecast, projecting a potential value of $120,000 by the end of 2024. 
This adjustment comes as the bank acknowledges the possibility that Bitcoin miners, who play a crucial role in supporting the Bitcoin network, may opt to retain a larger portion of newly generated coins for themselves.
According to Standard Chartered, if miners reduce their selling activity and hold onto more coins, it could impact the supply and demand dynamics of Bitcoin.
By retaining a greater share of coins, miners can better cover their expenses, potentially reducing the overall supply of Bitcoin available in the market. 
The bank estimates that this behavior change could result in a yearly decrease of approximately 250,000 BTC. With a reduced supply and potential increase in demand, Bitcoin's value could experience a significant surge.
Factors Driving Standard Chartered's Optimism in Bitcoin's Future Value
Standard Chartered's optimism regarding the future value of Bitcoin is based on several factors, including increased profitability for miners and the upcoming "halving" event. 
The bank anticipates that as Bitcoin's price rises, miners will be inclined to hold onto a larger portion of newly minted coins, further limiting the daily supply available in the market. 
Additionally, the halving event, which occurs periodically, reduces the number of new Bitcoins that can be mined. 
Considering these factors, Standard Chartered predicts a sustained long-term increase in Bitcoin's price.
Bitcoin Price Prediction 
The cryptocurrency Bitcoin is currently exhibiting a bullish trend in the market, with its price sitting at $30,380 and a significant 24-hour trading volume of $14,939,415,243.
Bitcoin has shown notable growth in the past day, experiencing a gain of 0.41%.
Although Bitcoin is encountering resistance around the $31,000 level, it is managing to maintain a position just above it, specifically around $31,050.
Resistance is notable near the $31,350 mark, and a successful breakthrough above this level can propel Bitcoin's price toward the next target at approximately $32,500, or potentially even higher, around $34,150.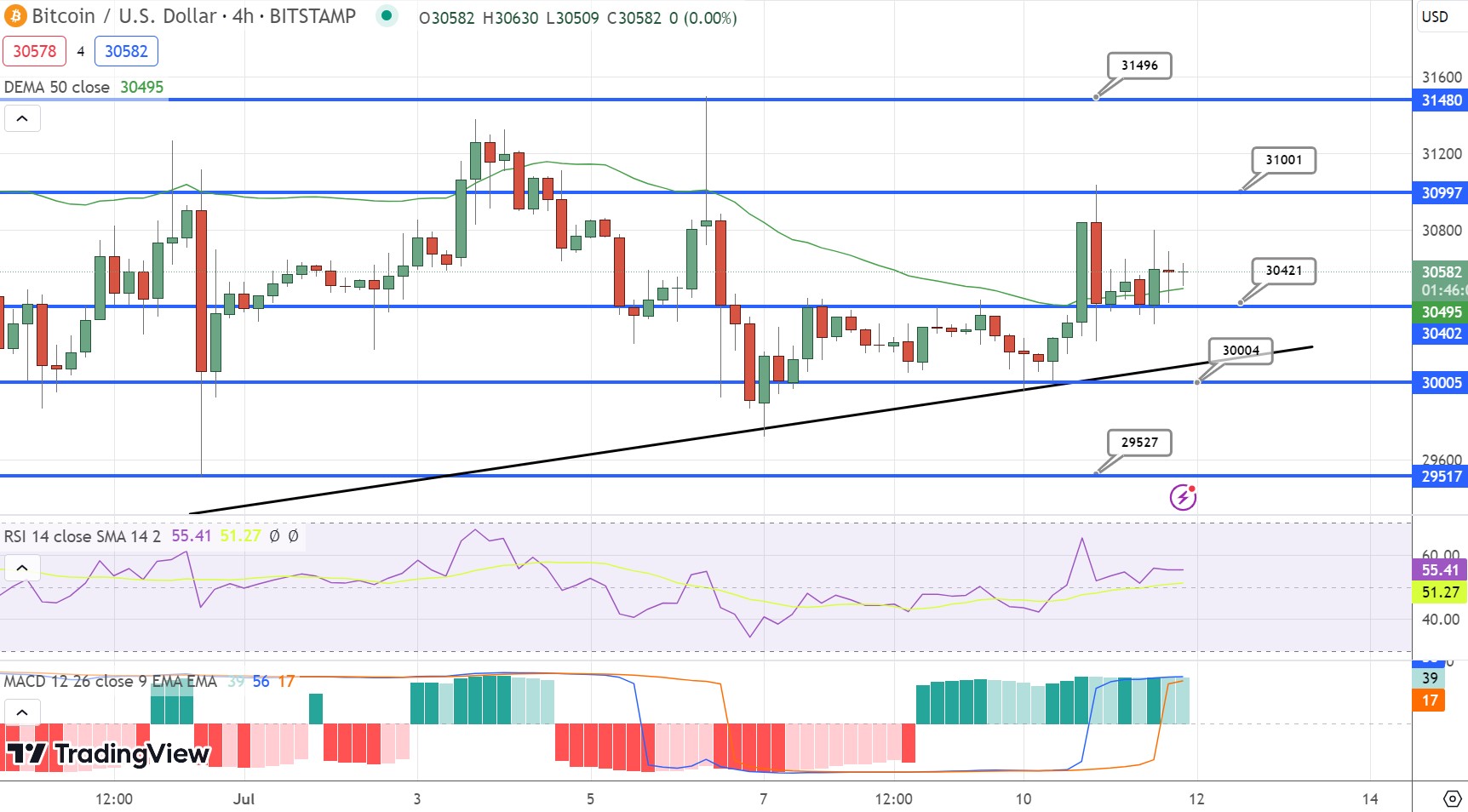 Bitcoin also has immediate support levels to consider on the downside, with potential support found around $30,300 or possibly around $29,650. 
A significant break below the $29,650 level could lead to a decline toward $28,650 or even lower, towards $27,900.
As a result, it is essential to closely monitor the $31,000 level as it may serve as a significant indicator for a potential buying opportunity in Bitcoin.
Top 15 Cryptocurrencies to Watch in 2023
Stay informed about the latest initial coin offering (ICO) projects and alternative cryptocurrencies by regularly exploring our carefully selected collection of the top 15 digital assets to watch in 2023.
This thoughtfully curated list has been compiled by industry experts from Industry Talk and Cryptonews, ensuring that you receive professional recommendations and valuable insights.
Stay ahead of the game and discover the potential of these cryptocurrencies as you navigate the ever-changing world of digital assets.
Find The Best Price to Buy/Sell Cryptocurrency



This news is republished from another source. You can check the original article here.