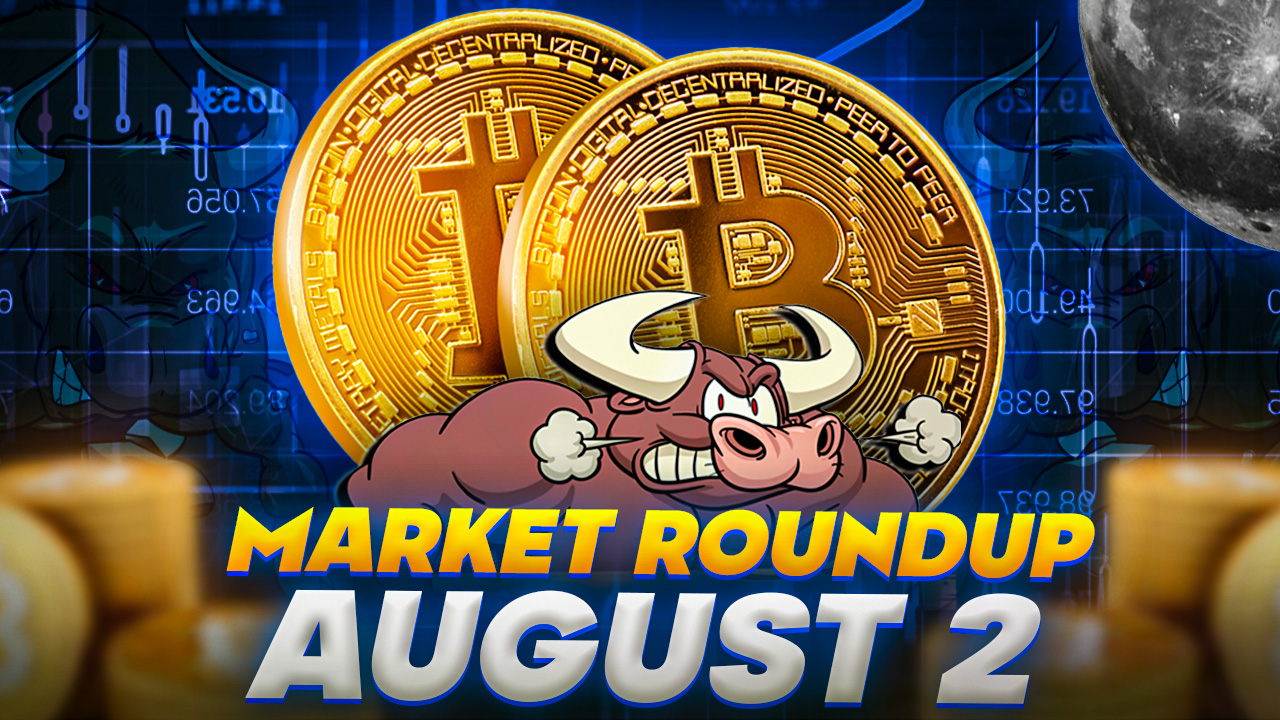 On August 1st, the value of the popular cryptocurrency, Bitcoin, exceeded $29,000 and briefly even surpassed $30,000.
This surge was fueled by an increase in trading volume, as traders who had lost confidence in BTC in recent weeks re-entered the market.
 As a result, trading activity soared to a six-week high. This renewed interest from investors could potentially impact Bitcoin's price and overall market sentiment.
In addition, Michael Saylor, the founder of MicroStrategy, has purchased Bitcoin again and aims to collect as much as possible for shareholders. 
Their latest purchase used $14.4 million from the company's cash flows, which is seen as another key factor that helped BTC regain its strength.
Currently, the price of Bitcoin is $29,061.99 and the 24-hour trading volume is $21,535,568,459. BTC has fallen by nearly 0.25% in the previous 24 hours.
MicroStrategy Founder's Bitcoin Investment Drives Bitcoin Price Surge 
MicroStrategy's founder, Michael Saylor, recently disclosed on Bloomberg TV that he has purchased Bitcoin (BTC) again. 
He stated that MicroStrategy's goal is to acquire as much Bitcoin as possible for their shareholders, using the company's cash flows to make these purchases. Their latest transaction amounted to $14.4 million.
Saylor also revealed that they use debt and equity resources to buy BTC during favorable market conditions. They plan to utilize any income from selling shares to acquire even more Bitcoin.
Saylor is positive about the possibility of a spot BTC ETF, which would allow large hedge funds to easily enter the BTC market. The adoption of a Spot BTC ETF would benefit the entire crypto ecosystem. 
MicroStrategy is dedicated to increasing its Bitcoin holdings and remains optimistic about the future of cryptocurrencies. This news could have a positive impact on BTC price, as it demonstrates increased institutional interest in Bitcoin and reinforces confidence in the cryptocurrency's future. 
This may attract more investors and drive the price higher.
KuCoin's Suspension of BTC Mining Pool: Impact on Mining Dynamics and Miners
KuCoin, a company that deals in cryptocurrency, has announced that it will be suspending its Bitcoin (BTC) and Litecoin (LTC) mining pools on August 15, 2023, at 16:00 UTC. 
It is recommended that users switch their BTC and LTC miners to other mining pools before this date. Chinese crypto journalist Wu Blockchain has also confirmed the suspension of these mining pools by KuCoin. 
This decision may affect miners who were using KuCoin's pools, and they are advised to make the necessary changes to continue mining without any problems. 
While the news of KuCoin suspending its BTC mining pool may not directly affect BTC prices, it could have an impact on mining dynamics and distribution across other mining pools.
Bitcoin Price Prediction 
Bitcoin's recent trading activity was analyzed, indicating that it has been operating within a limited range. 
It faced resistance at the $30,000 mark and found support at $29,000.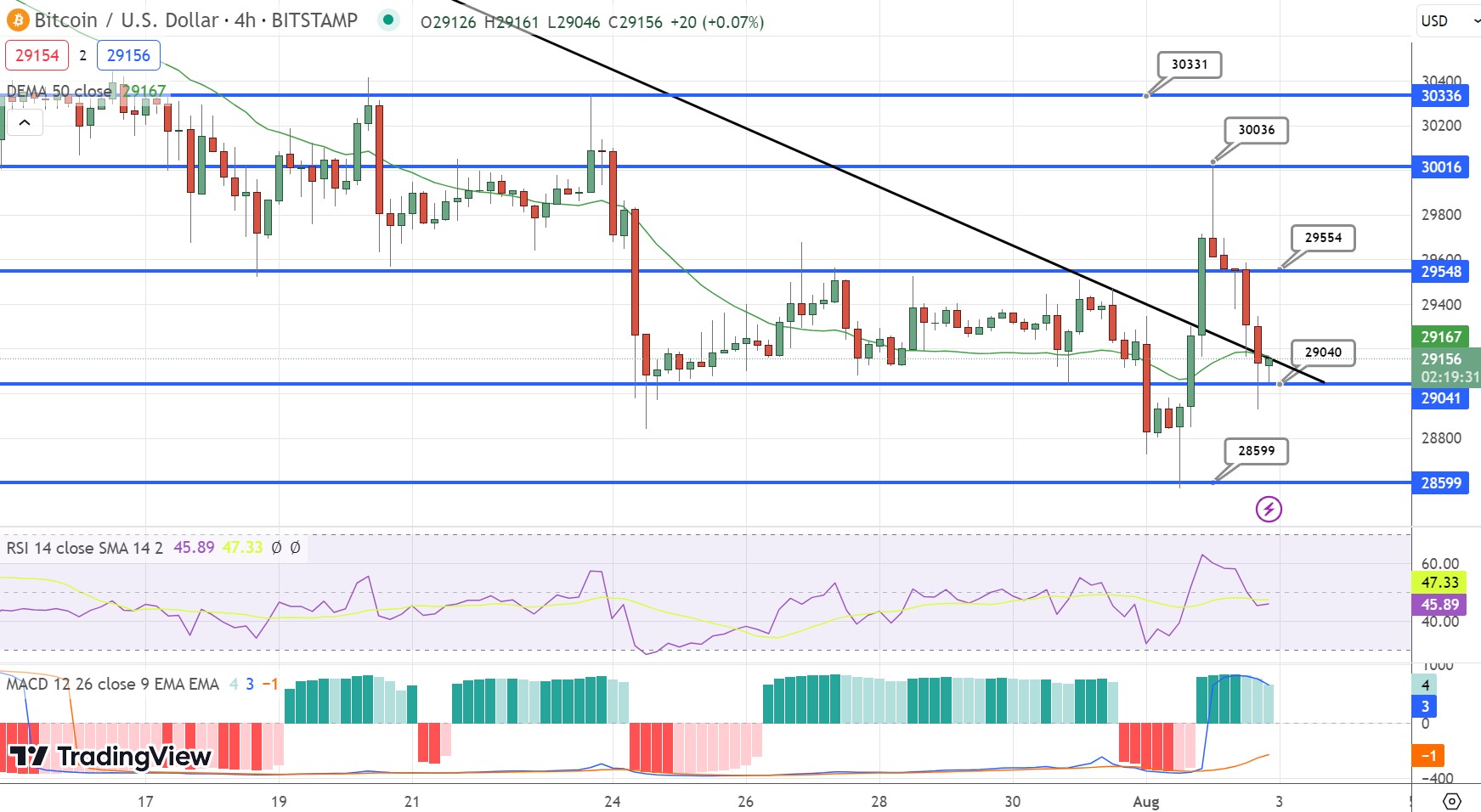 It appears that Bitcoin's future may not be very promising at the moment, as certain technical indicators such as the RSI and MACD have entered the overbought zone. 
This recent bullish movement has caused the price to soar towards 30,000, which could potentially result in a more bearish correction and ultimately lead to a decline to $29,513. 
However, there is some hope as Bitcoin may encounter some resistance around the $30,000 mark if it continues to rise; in the event that it does, its next target could very well be $30,400.
Top 15 Cryptocurrencies to Watch in 2023
Stay informed about the latest initial coin offering (ICO) projects and alternative cryptocurrencies by regularly exploring our carefully selected collection of the top 15 digital assets to watch in 2023.
This thoughtfully curated list has been compiled by industry experts from Industry Talk and Cryptonews, ensuring that you receive professional recommendations and valuable insights.
Stay ahead of the game and discover the potential of these cryptocurrencies as you navigate the ever-changing world of digital assets.
Find The Best Price to Buy/Sell Cryptocurrency

Disclaimer: Cryptocurrency projects endorsed in this article are not the financial advice of the publishing author or publication – cryptocurrencies are highly volatile investments with considerable risk, always do your own research
This news is republished from another source. You can check the original article here.