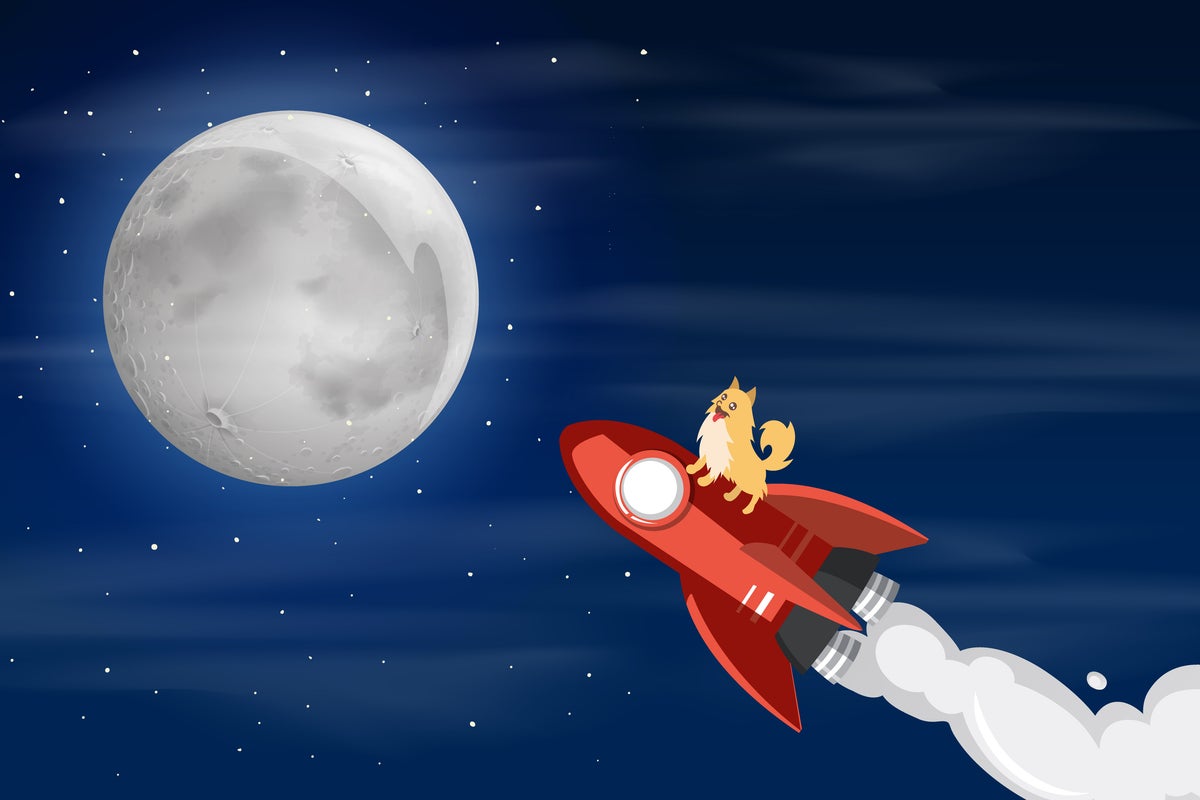 Dogecoin DOGE/USD was declining almost 2% during Friday's 24-hour trading session after soaring up almost 14% between Tuesday and Thursday.
The cryptocurrency sector as a whole has struggled since November 2021 amid soaring inflation, rising interest rates and fears of a looming recession. The crypto sector is considered to be high risk and traders and investors are likely deciding to gamble less on "lotto style" trades or to wait for the tides to turn and a new bull cycle to confirm.
On Wednesday, the Federal Reserve raised its target rate by 0.75% after raising rates by the same amount in June. During the press conference that followed the decision, Fed Chair Jerome Powell took a dovish tone, saying he doesn't believe the U.S. is in a recession because of the strength of the labor market.
The S&P 500 surged 1.83% that day to close above the psychologically important $4,000 level, and Bitcoin BTC/USD, Ethereum ETH/USD and many other coins and tokens soared higher in tandem.
Dogecoin followed suit, enjoying a bullish day, and on Thursday continued momentum caused the crypto to close slightly below the 7-cent level. Dogecoin's candle during Friday's session appears to indicate the crypto may be printing a bearish reversal candlestick and bullish traders will want to see Dogecoin trade higher over the weekend to avoid confirming a downtrend.
Want direct analysis? Find me in the BZ Pro lounge! Click here for a free trial.
The Dogecoin Chart: On Friday, Dogecoin looked to be printing a shooting star candlestick on the daily chart, which could indicate lower prices will come during Saturday's trading session. If that happens, Friday's high-of-day will confirm as a higher low, which will negate the uptrend into which the crypto reversed on July 13.
If Dogecoin drops lower over the weekend, the crypto may find support at a lower ascending trendline, which Dogecoin has been trading above since June 18. The crypto has tested the trendline as support on five occasions since that date and bounced up from the area each time.
Although Dogecoin isn't trading significantly lower, the lower prices are coming on higher-than-average volume, which rules out consolidation as the reason for the decline. Instead, it appears that bulls and bears are in a fierce battle for control of the future direction. At press time, Dogecoin's volume on Coinbase was measuring in at about 325 million compared to the 10-day average of 254.4 million.
Dogecoin is trading above the eight-day and 21-day exponential moving averages (EMAs), with the eight-day EMA trending above the 21-day, both of which are bullish indicators. The crypto is also trading above the 50-day simple moving average (SMA), which indicates longer-term sentiment is bullish.
It should be noted that Dogecoin is trading about 40% below the 200-day SMA, with the 50-day SMA trending under the 200-day, which indicates the crypto is still in a bear cycle as crypto winter rages on.
Dogecoin has resistance above at $0.083 and just below the 10-cent mark and support below at $0.065 and $0.057.
See Also: Dogecoin Daily: Price Intact Despite Talk Of Recession, What Co-Founder Has To Say
This news is republished from another source. You can check the original article here.