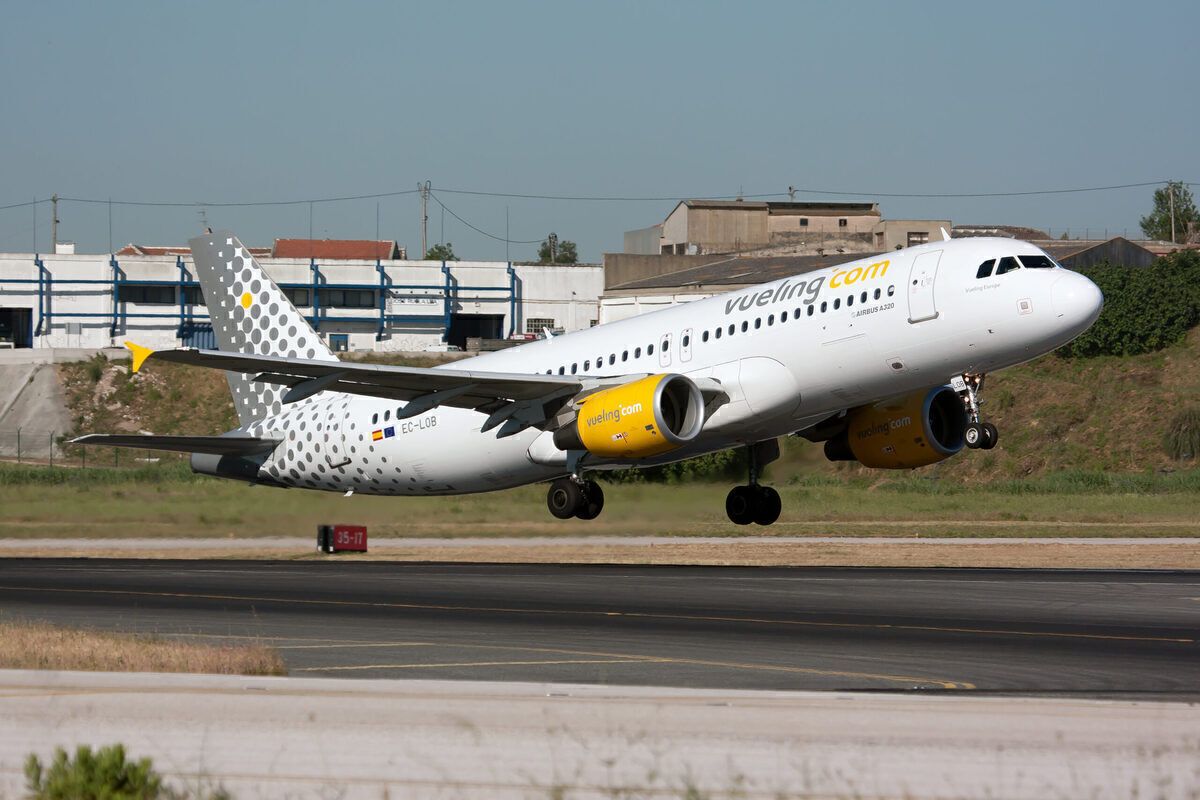 Vueling has become the latest carrier to jump on the crypto train after teaming up with cryptocurrency payment provider BitPay. The Spanish airline will accept 13 different cryptocurrencies, including Bitcoin, as a form of alternative payment from 2023.
Vueling to accept crypto payments
Passengers flying with Vueling will soon be able to pay for their flights in cryptocurrency after the airline joined forces with crypto platform BitPay and payment network Universal Air Travel Plan (UATP).
From the beginning of 2023, travelers can choose from over a dozen different cryptocurrencies when making their reservations. This option will be available for individuals only.
According to UATP,
"Ticket prices will be displayed in Euros and customers will be able to pay for their flight from more than 100 wallets and choose between 13 different cryptocurrencies such as Bitcoin (BTC), Bitcoin Cash (BCH), Dogecoin (DOGE), Ethereum (ETH), Litecoin (LTC), Shiba Inu (SHIB) and Wrapped Bitcoin (WBTC)."
Vueling will be the first low-cost carrier in Europe to accept payment in the form of crypto. Other European airlines, including airBaltic and LOT Polish Airlines, began accepting crypto payments as early as 2014.
Passengers can pay with 13 different cryptocurrencies starting next year. Photo: Getty Images
Jesús Monzó, Manager of Distribution Strategy and Alliances at Vueling, said,
"With this agreement, Vueling once again reaffirms its position as a digital airline. We are very pleased to have found in BitPay the best partner to offer our customers the possibility of making transactions with cryptocurrencies with the greatest security and reliability."
Paying via cryptocurrency will be a push transaction, which UATP claims will eliminate transaction fraud and phishing attempts.
Merrick Theobald, VP of Marketing at BitPay, added,
"Vueling recognizes the potential of cryptocurrencies to transform the airline industry, making payments faster, more secure and less expensive on a global scale. Our goal at BitPay is to make the acceptance of cryptocurrencies a seamless process and increase its adoption, as we believe that cryptocurrencies are the future of payments."
Crypto in the travel industry
Vueling is not the first, and almost certainly not the last, airline to enter the crypto world. airBaltic proudly claims to be the first airline in the world to accept Bitcoin after teaming up with BitPay in 2014.
UATP, the airline-owned payment network, partnered with BitPay in September 2021 to bring cryptocurrency payment options to more than 300 member airlines and travel merchants.
Rachel Morowitz, SVP of Partner Processing at UATP, said,
"Offering cryptocurrency as a form of payment to the buying public is a must in this digital age of payments. UATP and BitPay partnered to bring this option to the airline industry and is fulfilling the rising demand of Vueling's customers to pay with cryptocurrency. It's an exciting time in payments, and we look forward to watching this partnership, and Vueling's use of cryptocurrencies accelerate quickly."
Earlier this year, Simple Flying reported on Emirates' plans to accept Bitcoin as a form of payment, while some airports also accept crypto payments, including Brisbane Airport in Australia and Caracas Airport in Venezuela.
About BitPay
BitPay is one of the world's leading blockchain payment processors founded in 2011. The company claims to have processed over $5 billion in blockchain payments over the past decade and has offices in North America, Europe, and South America.
Vueling joins other European airlines, including airBaltic and LOT Polish Airlines, to accept cryptocurrency. Photo: Getty Images
The payment platform notably teamed up with airBaltic in 2014 to help the Baltic carrier become the world's first airline to accept crypto payments.
Have you ever paid for a flight with cryptocurrency? Is this an option you would be interested in? Let us know in the comments.
This news is republished from another source. You can check the original article here.