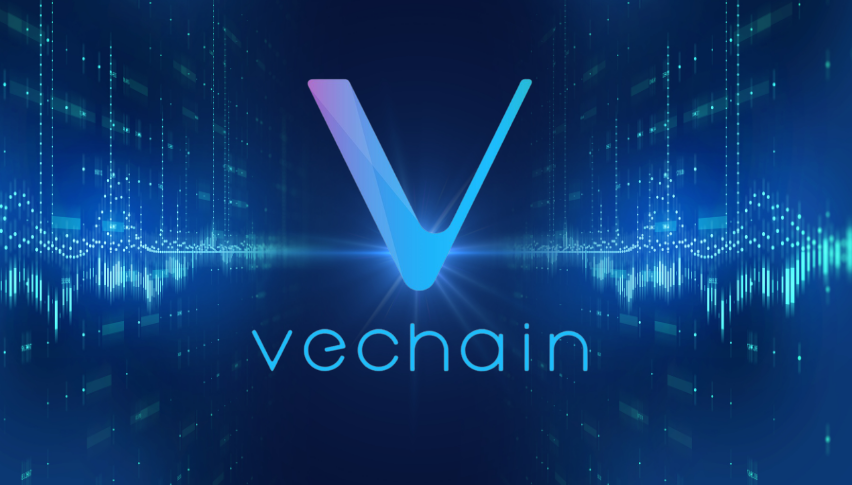 VeChain (VET/USD) has been on a clear uptrend since the start of October. It rose from a low of $0.08 on September 29 to around 0.148 on October 26.
Since then, VET/USD has faced downward pressure, retreating to the support area of  $0.1183 on October 27. However, buyers regained some control and closed at $0.1268, above the $0.1229 support. At the time of writing, VET/USD was trading at $0.1252 and it seemed to be lacking any directional movement. Can VET/USD find enough buyers and reverse the trend, or will we see it breach the support?
The crypto market is flashing red lights. Bitcoin has gone down by 2.96% in the past 24 hours, while Ethereum has shed 4.24% in the same period. These leading coins have accumulated 9.84% and 5.41% in losses respectively, over the past week. The bearish market sentiment can be partly attributed to the Coinbase outage, which was reported today. The outage was reportedly caused by liquidity challenges, and other centralized exchanges are also said to have experienced a similar challenge. 
Similarly, VET/USD has dropped by 11.15% in the past 24 hours, and the pair is now trading at a key level, as the chart below shows.  
VET/USD– 4 Hour Technical Outlook
Looking at the 4-hour chart above, VET/USD met resistance at $0.1477 on October 26, before the bearish sentiment got underway. VET/USD dropped slightly below the bullish trendline following the bearish move, which signals a potential downturn in prices. The 20 MA (red) and the 50 MA (green) are also above the current VET/USD price, and could be offering some resistance to the upside.
Nonetheless, another twist exists, despite VET/USD showing bearish signs. It sits at the support level, and has not broken below it to consider a bearish momentum underway. Prices are consolidating between the support and the ascending trendline and could reverse upwards or continue with the downward trend.
VET/USD Trade Idea
We currently do not have a clear trade idea on VET/USD. I recommend that we wait for prices to show some directional movement before entering a buy or sell trade. If prices remin at $0.1229, we will watch for bullish price reversal signals before going long. We could also consider buy trades if the 20 MA and/or 50 MA join the support. 
If I were to pick a buy trade at the $0.1229 support, I would set $0.1277, $0.1477, $0.1543 or the ATH of $0.28, as my profit target. However, I would prefer to monitor the prevailing crypto sentiment and take profits accordingly.
Alternatively, VET/USD could break below the $0.1229 support and welcome a bearish move. If this happens, we could see the crypto token claiming lower levels, at $0.116 and $0.103, which could act as support. Good luck!


This news is republished from another source. You can check the original article here.