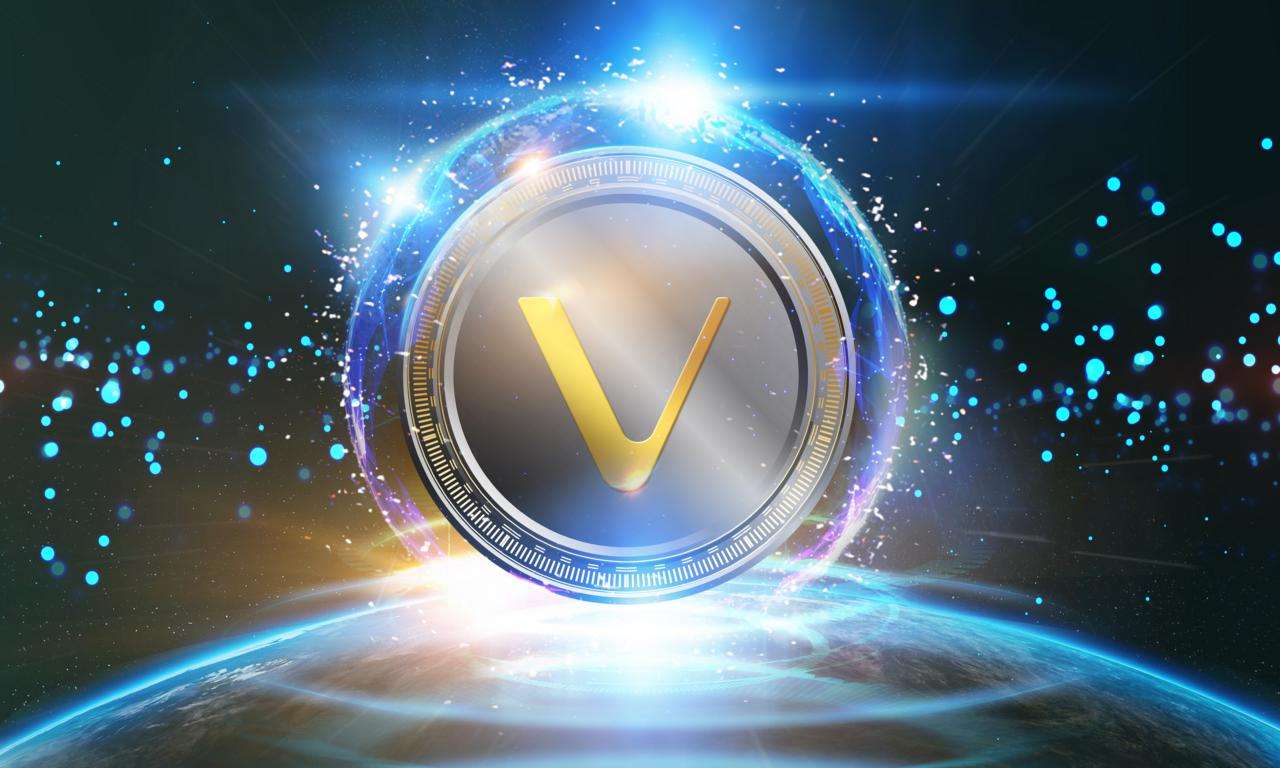 Source: Den Rise Shutterstock
VeChain foundation's financial report for Q2 2022 shows that it holds $535 million worth of crypto reserves.
The company's crypto valuation for Q2 2022 is 44 percent less than that of Q1 2022.
---
On Friday, Top enterprise blockchain, VeChain, released its Q2 2022 financial report as part of its dedication to transparency regarding the running of its business. One of the highlights is that VeChain owns $535 million worth of stablecoin, VET, BTC, and ETH reserves.
VeChain asserted that it remains a leader in enterprise adoption in the public blockchain space despite considerable headwinds affecting the global economy this year. It further revealed that it had maintained a healthy balance sheet with sufficient crypto asset reserves, which will be enough to sustain the growth and upgrade of the VeChain Thor in the coming years.
The #VeChain Foundation's Q2 2022 Financial Report is now available over at: https://t.co/MhF3iNVJqE

As always, we remain dedicated to providing transparency relating to expenses and assets under management at the VeChain Foundation.#VeFam #Blockchain #Crypto $VET $BTC $ETH

— VeChain Foundation (@vechainofficial) September 30, 2022
However, its total reserve asset dropped by 44 percent compared to Q1 2022 report. The company stated that the decline in the worth of the crypto assets is a result of bearish conditions in the crypto market. Currently, VeChain's stablecoin reserves stand at 60,404,839. Also, the foundation owns a combined 474,887,226 tokens spread across VET, BTC, and ETH.
However, VeChain added that its crypto reserves would be enough to survive the current crypto winter. "The VeChain foundation is well positioned to weather the crypto market storm with its over half a billion dollars reserve."
Moving forward
The report further said VeChain remains focused on creating tools that solve real-world issues, promote business activities, boost economic growth worldwide, and provide a sustainable footing for digital transformation. VeChain has recently added new partners to its network, with UCO Network and TruTrace being its latest partners.
The report also states that VeChain will continue to seek collaborations with partners that have disruptive and innovative applications. VeChain's Profit and Loss sheet data indicate that its highest expenses are on PR and Marketing, while SDG Projects and legal fees are its second and third highest expenses, respectively.
The report's PR and Marketing section indicated VeChain's $100 million deal with the mixed martial arts organization (the Ultimate Fighting Championship, UFC) four months ago. It is worth mentioning that the UFC accepted to receive its payment from the partnership deal in VET tokens. Thus, proving that the UFC is a massive believer in VeChain and its native token.
The foundation explained the rise in legal fees, saying it spent more on legal consultation at the final stages of establishing a new European headquarters. The firm has witnessed a flurry of activities and adoption across the European continent. Hence, the need to have a headquarter for that region.
The most recent has been the UCO Network's utilization of the VeChain blockchain for tracing cooking oil across Europe to help convert such oils to biofuel. The top footwear brand (Fibonacci Footwear) and top Ginseng Snack Producer (Shan) are two popular brands utilizing the VeChain blockchain technology. In an interview in august, VeChain CEO, Sunny Lu, claimed that the enterprise blockchain is out to change the world.


This news is republished from another source. You can check the original article here.