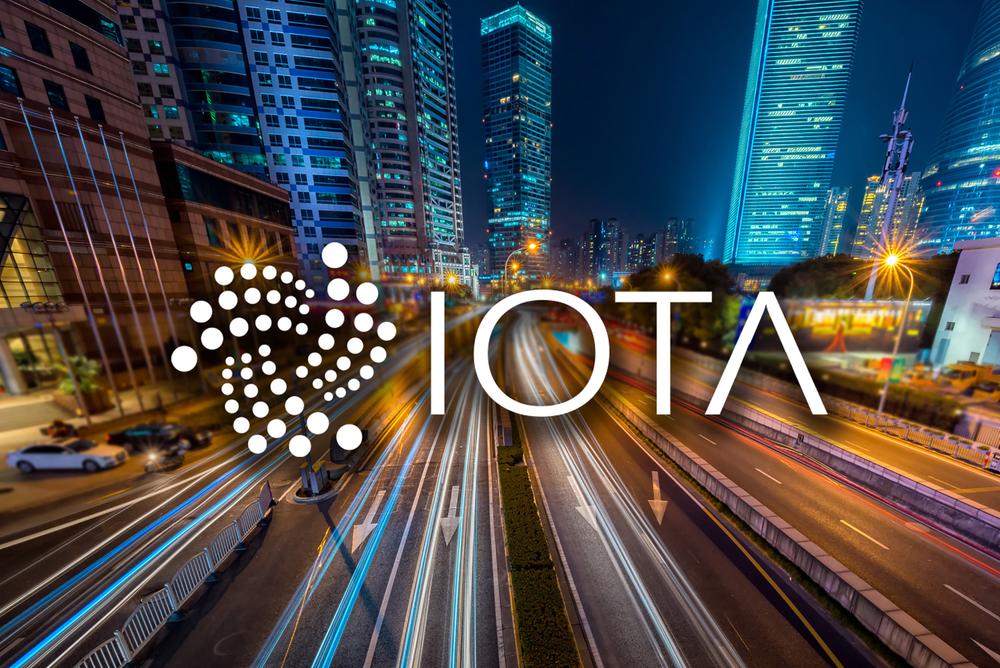 IOTA's Tangle tech will play a key role in implementing P2P energy management systems in a cost-effective manner.
Toshiba will leverage IOTA 2.0's smart contracts, improved consensus, and enhanced security and privacy, to seamlessly facilitate energy trading in a P2P manner.
---
The European arm of Japanese multinational Toshiba has recently published new research on peer-to-peer energy trading by leveraging the power of the IOTA blockchain. The research report comes at a time when the global energy markets have been failing to deal with effective energy distribution.
In comparison to the conventional wholesale energy markets, P2P energy trading will make renewable energy more accessible. For this, Toshiba is planning to leverage IOTA's Tangle technology, a type of distributed ledger technology (DLT) specifically designed for the IoT ecosystem.
Although we're working to make #IOTA a leader in #Web3 with @shimmernet, we will not lose sight of real-world applications in today's industries.

Toshiba Europe has just published some great new research on P2P energy trading built on #IOTA 👏: https://t.co/EaohTfdWnX pic.twitter.com/rrnMYAnI2L

— Dominik Schiener ✨ (@DomSchiener) October 16, 2022
The IOTA Tangle technology facilitates micro-transactions without any fees. The IOTA Tangle also comes with the promise of high scalability, no fees, and near-instant transfers making it an ideal infrastructure for P2P energy trading.
Toshiba's proposed energy system is a manifestation of the cyber-physical system (CPS) and will leverage the recently introduced IOTA smart contract protocol (ISCP). Additionally, it will implement a double-auction market mechanism with a hierarchical routing structure for interconnected microgrids. Toshiba believes that P2P energy trading will further promote the use of renewable energy. This will encourage more participants to actively participate in the market. Toshiba notes:
The key principles for designing P2P energy management systems (e.g., platforms) include decentralization, transparency, privacy, scalability, energy efficiency and user control.
Leveraging IOTA's DLT Technology
The IOTA blockchain employs a decentralized acyclic graph (DAG), DLT technology for IOTA networks and applications. Previously, several different platforms have explored the use of IOTA technology for P2P energy trading.
With IOTA 2.0, the platform has further improved on its goals of decentralization, scalability, and IoT support. It has gained the ability to fully manage a P2P energy trading system with support for smart contracts, improved consensus, and enhanced security and privacy. The IOTA smart contracts protocol allows agents to interact over the network securely. In its research paper, Toshiba noted:
We develop a P2P energy trading system that exploits the key benefits of IOTA Tangle and IOTA smart contract protocol (ISCP) framework. The proposed system provides key advantages of lower cost, lower transaction times, and high scalability compared to conventional systems.
By using IOTA's smart contracts, Toshiba will implement a market mechanism with a uniform double auction to match energy producers and consumers in each bidding round. This will allow the microgrids to act as a single entity while interacting and trading. Toshiba's IOTA-based multi-layer trading system will further ensure transparency and security of transactions in a decentralized environment.
The development of IOTA 2.0 is allowing companies to build advanced energy trading marketplaces which can work flawlessly using the smart contracts feature.


This news is republished from another source. You can check the original article here.