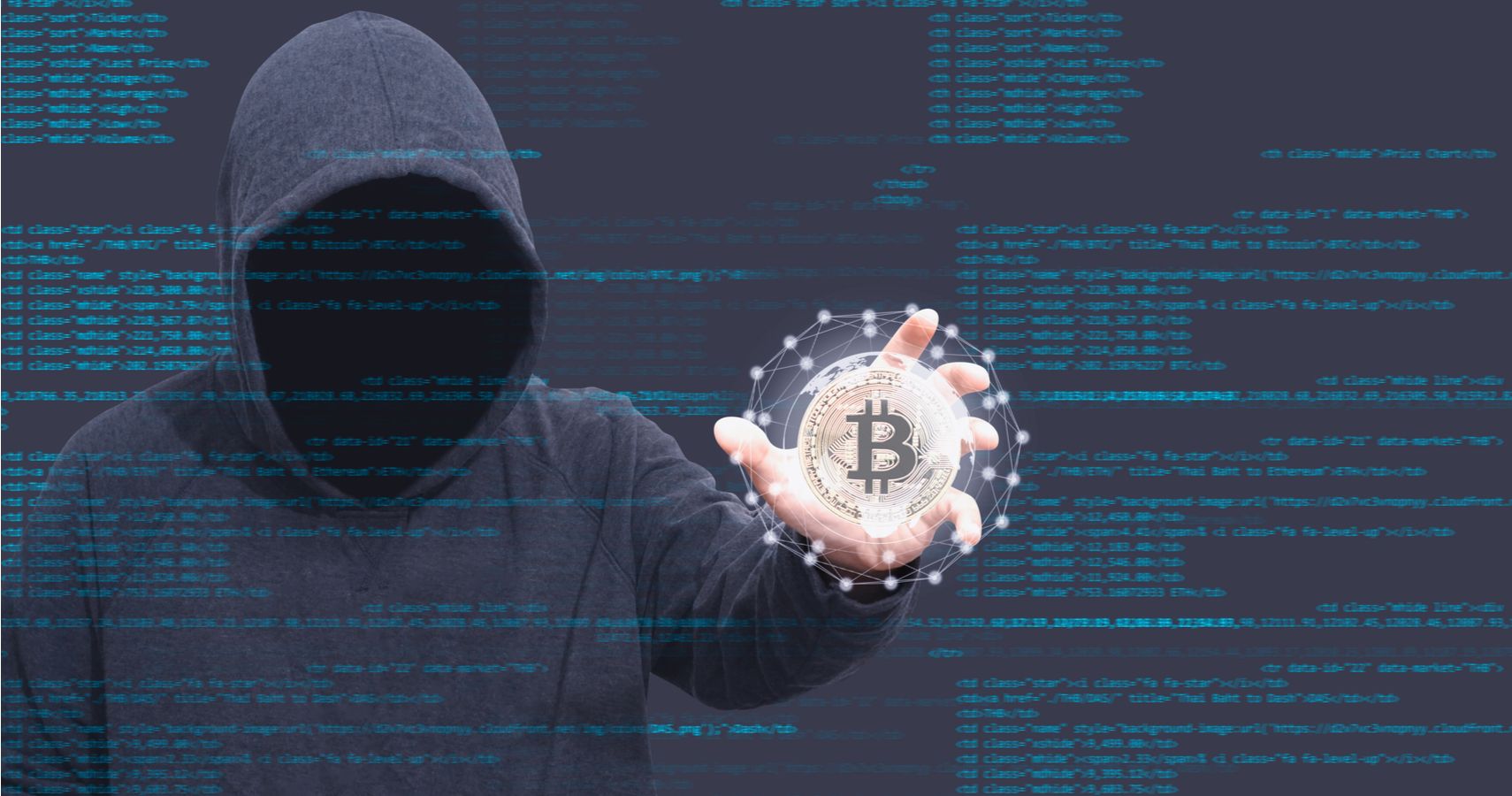 A crypto hack can sometimes wipe millions and even billions of dollars off the market.
Cryptocurrency has been around for a while now. While many people are yet to tap into or understand the concept and many governments are yet to bring themselves to accept cryptocurrency as legal tenders, the fact still remains that cryptocurrency gives us the freedom that is limited in fiat money thereby allowing us to be our own bank through third-party wallet address providers. While the idea of freedom is commendable and tempting, there have been growing concerns about the security of wallet addresses in which cryptocurrency is stored as hackers keep exploiting security loopholes in the third-party platforms and this has seen people lose billions. In this piece, we bring to you the up-to-date details of the 10 biggest cryptocurrency hacks.
11

Vulcan Forged ($135 million)
CEO will hold a live AMA in the Vulcan Forged discord today at 4pm GMT addressing the hack and next steps. We'll of course release an official article but this is for those wanting real-time information. https://t.co/7OXfbgsubR

— Vulcan Forged (@VulcanForged) December 20, 2021
In December 2021, hackers successfully hacked the blockchain gaming platform, Vulcan Forged. This gave them access to the funds stored in about 96 different individual wallets. They made off with 4.5 million PYR tokens which amounted to $135 million.
10

Bitgrail ($150 million)
Was the BitGrail hack a mishap or a preplanned exit scam?

How to prevent your assets from such crypto hacks and scams?

Read more to find out! 👇 https://t.co/wluwzKxVNj

— CoinMarketCap (@CoinMarketCap) November 19, 2021
Bitgrail is an Italian exchange that traded altcoins and shitcoins such as NANO (XRB). Bitgrail was hacked in February 2018 when XRB had a bull run from just a few cents to $33. When the hack happened, the hackers were strategic and did not target hot, active wallets. Instead, they targeted cold wallets and were able to steal about 17 million NANO coins which at that time amounted to about $150 million. Italian police suggested that the hack was an inside job and subsequently accused Bitgrail's owner of being directly behind the attacks or being complicit in the execution as no preventive measures were taken once the first attack happened.
RELATED:  11 Celebrities Who Have Boosted The Value of The Cryptocurrency Dogecoin
9

Beanstalk ($182 million)
The Beanstalk cryptocurrency project was the victim of a hack that saw the perpetrator make off with $182 million.

Looks like the recent top 10 list below will need updating already. #crypto pic.twitter.com/Ld8A4OSmk3

— Michael A. Gayed, CFA (@leadlagreport) April 24, 2022
Beanstalk, an Ethereum-bases DeFi platform lost around $182 million in April 2022 after a loophole in the platform's security caused a vulnerability that hackers exploited to carry out a flash loan attack. The hacker made away with about $80 million in cryptocurrency but the platform said they recorded losses that amounted to about $182 million in that attack. Investigative reports further suggested that the attacker proceeded to deposit 250,000 USDC into the crypto donation wallet that was dedicated to alleviating the crisis in Ukraine.
8

Bitmart ($196 million)

In December 2021, hackers made away with about $196 million from Bitmart's hot wallets after compromising the platform's security. First, they siphoned $100 million over the Ethereum blockchain, and as if that wasn't enough, they stole another $96 million over the Binance Smart Chain (BSC) blockchain. In This attack, more than 20 different tokens were stolen with the prominent ones being BSC-USD, BNB, BNBBPay (BPay), and Safemoon.



7

PancakeBunny ($200 million)
The bunny stopped jumping. After a flash loan hack attack, PancakeBunny dipped 96% and has asked investors to be careful. https://t.co/Qgw8adxini

— Cointelegraph (@Cointelegraph) May 20, 2021
The compromise of PancakeBunny resulted in a flash loan attack in which $200 million was stolen from the platform in May 2021. In this attack, the hackers loaned a huge amount of Binance Coin (BNB), manipulated its price, and dumped it on PancakeBunny's BUNNY/BNB market, enabling them to get a lot of BUNNY in another flash loan which they again dumped in the market to make the price drop before paying back the BNB with PancakeSwap.
6

KuCoin ($281 million)

Hackers who were allegedly working from and on the orders of North Korea obtained the private keys to KuCcoin's hot wallets in September 2020, allowing access to these wallets. They stole large amounts of Bitcoin, Ethereum, Bitcoin SV, Litecoin, Stellar Lumens, XRP, Tron, and USDT which amounted to $281 million.

RELATED: Bitcoin: The 10 Most Successful Cryptocurrencies (And How They Work)



5

Wormhole ($326 million)

This hack was the first major crypto hack in 2022. The platform plays the role of a communication bridge between Solana and other decentralized finance networks. On the second day of February, the platform's security was compromised and the attackers exploited the vulnerability to make away with 120 thousand wrapped Ethereum (wETH) amounting to $326 million. This caused Wormhole to shut down the platform while they investigated the attack.





4

MT Gox ($470 million)

The hack of MT Gox is the first large-scale attack on a crypto exchange. The security loophole was exploited by hackers in 2011 and the exploitation of the platform's vulnerabilities was not discovered until February 2014 after great damage had been done. During the duration of this attack, the hackers made away with 100 thousand Bitcoins and 750 thousand more from the platform's customers. In 2014, that was worth about $470 million but if calculated according to the present price of Bitcoin, we'll be talking about well over $4 billion.



3

Coincheck ($532 million)

In January 2018, hackers attacked the Japan-based cryptocurrency exchange Coincheck and made away with a large amount of NEM (XEM) tokens running to the tune of $532 million. After the hack, the token's developers were able to identify the stolen tokens and they marked them as stolen but there were rumors that the tokens were still available to be sold on dark markets despite the fact that NEM's value tanked after the attack.



2

Poly Network ($610 million)
One of the biggest hacks on cross-chain bridges for over $600M just happened @PolyNetwork #hack. The root cause is not known yet. See the possibilities and best practices 👇🧵

— Damian Rusinek (@drdr_zz) August 10, 2021
A hacker attacked Poly Network in August 2021 by exploiting a system vulnerability and stealing cryptocurrency worth $610 million. Surprisingly, the hacker did not make away with the stolen funds. Instead, the hacker negotiated with the platform and subsequently agreed to give back all the money except for a certain #33 million which was held in USDT and was frozen by the issuers. The hacker ended up holding on to about $200 million of the funds till they begged and offered another $500 thousand for finding the vulnerability.
1

Ronin Network ($620 million)

A gaming crypto network, Ronin Network was hacked on the 29th day of March 2022 in what is still recognized to be the biggest crypto hack to date. The hackers were able to compromise the platform's Ronin and Axie DAO validator nodes to steal 173,600 ETH which was worth about $595 million and $25.5 million in USD. The funds were stolen in two different transactions and the US Treasury Department attributed the heist to North Korea's Lazarus group.

READ NEXT: The Cryptocurrency Craze: 10 Celebs Who Have Backed Bitcoin

Source: Comparitech, Techmonitor

Next
These Are The Biggest Brand Endorsements Of Dwayne 'The Rock' Johnson

About The Author


This news is republished from another source. You can check the original article here.