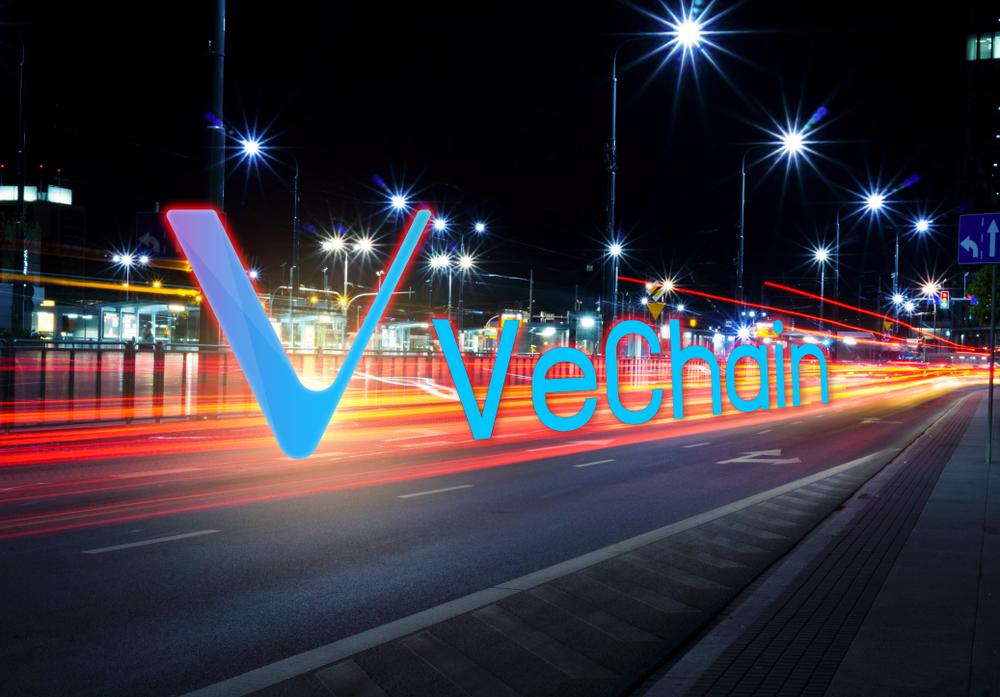 Source: Akarat Phasura – Shutterstock
China-backed TV station reports on VeChain and its role in its 5-year national plan.
Huge demand arises for employees with skills to work with blockchain technology and smart contracts in China.
---
VeChain's strategic partner and advisor CREAM has shared via its Twitter handle, the report made by Shanghai Media Group (SMG) about VeChain. As CREAM highlights, this TV station has strong support from China and presents VeChain as a key player in the 5-year national development plan.
In what Cream has called a "solid signal," the report presents VeChain as a bridge between traditional industries and digital economy. In the next few years, this merger is expected to account for 10% of China's GDP while VeChain will be right at the center of the transformation. The report states:
Blockchain technology can not only secure data information on the network, but can also be applied to real-world businesses.
2) #VeChain is the featured Blockchain company interviewed and filmed in this report. This is a solid signal. (This is a solid signal.) Watch the first half of the clip here $VET #VeChain: pic.twitter.com/ITUfSZQgdH

— CREAMethod (@CREAMethod) April 12, 2021
VeChain a priority for China
According to SMG, there is a growing demand for professionals within the country who "can do both," blockchain and real-world applications. As such, they highlight how these professionals have managed to emerge in Chinese companies due to their skills with blockchain. Channer Geng, Team Lead at VeChain, stated:
I started to pay attention to blockchain industry in 2017. More people were talking about it and I found out that the idea and the technology really captured my attention. And China listed the technology in the emerging area at the end of 2016. So it is supported by the government as well as attracting my interest.
According to the report, VeChain is looking to expand its commercial services. The company is on the lookout for professionals in blockchain, the Internet of Things (IoT), and with skills in specific sectors such as food security and retail. Sheldong Zhang, Human Resources Business Partner at VeChain, said:
Since China started to promote blockchain technology in a new infrastructure last year, many startups and big companies in the field and even companies in the traditional industries have been expanding their blockchain business. And they are far from enough of professionals, so the competition is tough.
In 2021 alone, VeChain has added 20 new professionals to its team of approximately 80 people. In the next few years, the company plans to double or triple this number. To do so, it will have to contend with the "talent gap" that exists in China, which is estimated at 750,000 professionals.
Universities and students in the IT field are responding. Blockchain-based projects are even receiving support from local authorities. In that regard, Qi Yuhan, Graduate Student at Fudan University said:
Blockchain was just becoming well-known when I got my Bachelor's Degree, It's now being applied to a wider range of sectors. From just cryptocurrency in the beginning. But now, it can be found in the whole of the society. It has a very promising future.


This news is republished from another source. You can check the original article here.