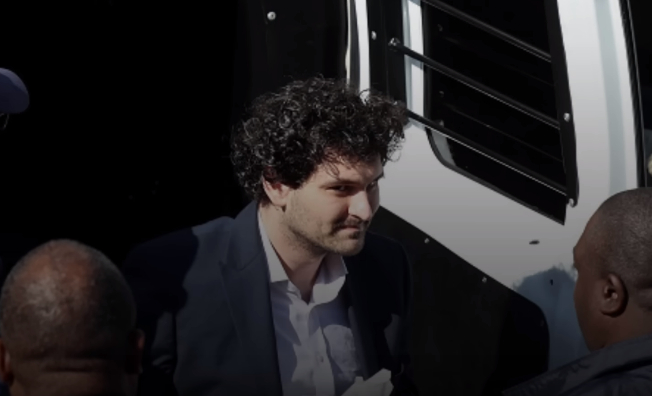 Get your daily, bite-sized digest of cryptoasset and blockchain-related news – investigating the stories flying under the radar of today's crypto news.
__________
Legal news
Attorneys for FTX's ex-CEO Sam Bankman-Fried filed a motion asking for his "temporary release," arguing in a letter that "in order to meaningfully prepare his defense, Mr. Bankman-Fried needs constant access to an internet-enabled computer that allows him to review documents from discovery, look up relevant context for the evidence online, draft and edit work product analyzing the documents and data, and share these documents and analyses with his attorneys." The Government's current plan that allows Bankman-Fried to use a laptop "with limited internet access" twice a week from 9am-3pm "comes nowhere close to this," the lawyers said, adding: "We do not believe that anything short of temporary release will properly address these problems and safeguard Mr. Bankman-Fried's right to participate in his own defense."
Exchange news
Bybit and OKX followed Binance's recent move and excluded Russian banks under international financial sanctions from their payment options. According to local media, Tinkoff Bank and Sberbank will no longer be included on the list of peer-to-peer (P2P) transactions on these two exchanges.
BingX Charity, the philanthropic arm of BingX, is working to establish schools for children in Vietnam. According to the press release, through its initiative "Bright Horizons for Children," BingX Charity is "rallying the community to collaborate in local infrastructure construction," with the objective "to provide a solid learning environment for preschoolers at Xa Nhe village Kindergarten, Dien Bien province." BingX Charity has been working with organizations like Nurturing You, Strength 2000, Momo, and the National Volunteer Center, with "enthusiastic support from the Vietnamese blockchain community." The campaign will run from August 18 to September 18.
Scam news
Crypto sleuth ZachXBT noted a large number of scam accounts using Twitter (X) verification to present themselves as credible, focusing on the crypto side of the social media platform. He stated that "the phishing scam spam from fake verified orgs on Twitter has gotten out of control. Their team needs to reevaluate how these accounts get approved I think." While the verification badge is meant to be a tool in battling impersonations and fraud, ZachXBT argued that it created a black market. "I think most of X team probably does not realize bc scammers mainly focus on crypto twitter niche," he added.
Regulation news
Indian Prime Minister Narendra Modi called for global collaboration on formulating crypto regulations during the G20 summit. In an interview, he said that the rapid pace of change of crypto and other emerging technology "is a reality—there is no point in ignoring it or wishing it away. Instead, the focus should be on adoption, democratisation and a unified approach." The rules, regulations, and framework around it should not belong to one country, but a global framework and regulations are needed, he argued. Over the past nine months, "vast efforts and energy have been channeled" into the crypto agendas," Modi said and added: "We haven't stopped at ideating on how we should move ahead. We have also come up with tangible details on the way ahead and how quickly we need to move. So, our road map is detailed and action-oriented."
South Korean cryptocurrency exchanges will need to have at least ₩3 billion ($2.3 million) in reserves held in bank accounts starting this September, according to News1. This includes major crypto exchanges Upbit and Bithumb. In the guidelines released in July, the Korea Federation of Banks asked the country's exchanges to set aside a minimum of ₩3 billion or the equivalent of 30% of their daily average deposits in reserves, with the size of the funds capped at ₩20 billion. The aim is for the companies to maintain the ability to "fulfill their liability for damages to users" in the case of a risk event.
Investment news
Popular brokerage firm Robinhood currently holds just over $3 billion in bitcoin (BTC) in one wallet, according to Arkham Intelligence data. Therefore, it is the third-largest holder. Major cryptocurrency exchanges Binance and Bitfinex are in the 1st and the 2nd places, with $6.4 billion and $4.3 billion in crypto, respectively.
Mining news
Laos' state-owned electricity distribution company Électricité du Laos (EDL) will suspend electricity supply for crypto mining operations. According to the announcement, the country experienced drought in the first half of this year, which led to higher demand for electricity. However, hydropower plants, which generate 95% of Laos' power, struggle to generate enough of it. Additionally, there are plans to export electricity to Thailand in 2024.


This news is republished from another source. You can check the original article here.