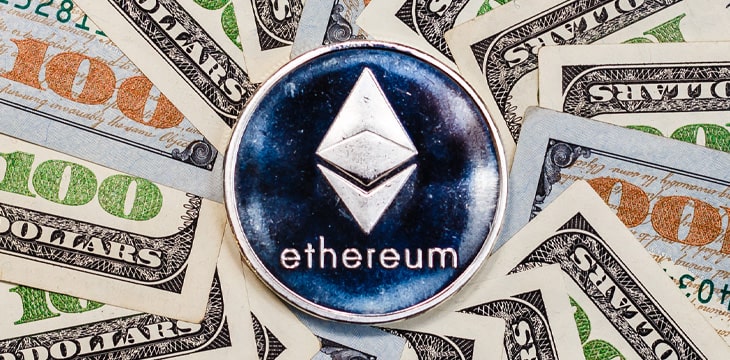 The recently arrested software developer behind the Tornado Cash 'coin mixer' reportedly has links to Russia's top security agency, adding yet another layer of controversy to an already sketchy 'crypto' service.
Earlier this month, the Netherlands' Fiscal Information and Investigation Service (FIOD) arrested Alexey Pertsev, the 29-year-old developer behind the Ethereum-based Tornado Cash protocol, on suspicion of "involvement in concealing criminal financial flows and facilitating money laundering." The arrest came shortly after the U.S. Treasury Department's Office of Foreign Assets Control (OFAC) sanctioned Tornado Cash and blacklisted Ethereum addresses that utilized its services.
OFAC justified its sanctions based on its claim that a good chunk of the US$7.6 billion worth of tokens that have been fed into Tornado Cash were the proceeds of criminal activity. This includes funds stolen by North Korean state-sponsored hackers and other bad actors looking to launder funds stolen via DeFi exploits and the like.
Critics argue that OFAC ignores the fact that the bulk of tokens flowing through Tornado Cash aren't tainted by any criminal links. But OFAC basically argues that's kinda the point: if there were no legit tokens entering Tornado Cash, there would be no way to wash the crime coins clean. Moreover, OFAC claims that Tornado Cash "repeatedly failed to impose effective controls" to mitigate these risks. (In the first half of this year, it's estimated that three-quarters of all Ethereum-based money laundering utilized Tornado Cash.)
Pertsev is the founder/CEO of PepperSec Inc, a Delaware-registered/Seattle-based firm that describes itself as a security consulting firm comprised of 'white hat' hackers. In addition to Tornado Cash, PepperSec also claims credit for creating the Token MultiSender app that enables users to send tokens to "thousands of addresses" in a single transaction.
On August 24, Kharon, a software firm that provides data and analytic tools to support financial crime compliance programs, reported that, in 2017, Pertsev worked for Digital Security, a Russian entity that was sanctioned by OFAC in 2018 for its work on "a project that would increase Russia's offensive cyber capabilities for the Russian Intelligence Services."
Said services include the Federal Security Service (FSB), the successor to Russia's infamous KGB. Pertsev reportedly worked as an information security specialist and developed smart contracts for Digital Security, which OFAC claims provided "material and technological support to the FSB" as early as 2015.
Pertsev's wife has denied that her husband was ever "associated" with the FSB or similar Russian agencies. Pertsev learned this week that he will spend at least another three months in pre-trial detention in the Netherlands while he awaits likely charges of money laundering.
Ethereum has a growing reputation as the go-to blockchain for rogue nations looking to conduct financial matters on the Q.T. In April, former Ethereum Foundation researcher Virgil Griffith was sentenced to 63 months in prison after travelling to North Korea in 2019 to brief officials on how to "circumvent the current sanctions" imposed by U.S. authorities.
Recess is over
Prominent 'crypto' bros such as Kraken's Jesse Powell decried OFAC's targeting of Tornado Cash and the associated blacklisting of Ethereum addresses that utilized the service, even as some of these same critics nonetheless complied with the blacklisting lest they too learn the folly of defying federal authorities.
Circle, part of the group that issues the U.S. Dollar Coin stablecoin, froze a large amount of USDC linked to sanctioned addresses following the OFAC announcement, sparking howls of outrage from the 'code is law' crowd. But Circle is a U.S.-based company (as is Kraken), making it seriously vulnerable to blowback should it be seen as too flagrantly thumbing its nose at U.S. authorities.
Circle's rival Tether, which issues the largest stablecoin by market cap (but definitely not by reserve assets), issued a statement this week noting that "Tether is not a U.S. person, does not operate in the United States or onboard U.S. persons as customers." Tether then tried to claim some crypto bro brownie points by claiming it was 'holding firm' in not 'unilaterally freezing' USDT tokens in privately held digital wallets linked to suspected criminal activity.
However, Tether's self-flattering bluster almost immediately fell apart as it admitted that it had yet to receive any direct request from U.S. authorities regarding Tornado-linked wallets and that it "normally complies" with such requests. In other words, Tether stands tall and proud right up until the moment it's asked to bend the knee, after which it folds like a cheap hooker who got hit in the stomach by a fat guy with sores on his face.
Of course, complying with legal requests aimed at reducing criminal activity shouldn't be all that controversial, particularly if blockchain-based entities hope to one day break out of their underground ghettos and gain some permanent position in the mainstream finance world. But time and time again, crypto bros opt for throwing public tantrums, demanding to stay at the playground forever.
Bitcoin SV (BSV) is virtually unique among blockchains in that it was designed from the start to work within existing systems and with financial authorities, smartly avoiding any futile talk of dismantling and supplanting the worlds of finance and justice as we know them. After all, code isn't law; law is law. Those who insist otherwise will, as Nicholas Weaver recently put it, OFAC Around and Find Out.
Follow CoinGeek's Crypto Crime Cartel series, which delves into the stream of groups from BitMEX to Binance, Bitcoin.com, Blockstream, ShapeShift, Coinbase, Ripple,
Ethereum, FTX and Tether—who have co-opted the digital asset revolution and turned the industry into a minefield for naïve (and even experienced) players in the market.
New to Bitcoin? Check out CoinGeek's Bitcoin for Beginners section, the ultimate resource guide to learn more about Bitcoin—as originally envisioned by Satoshi Nakamoto—and blockchain.
This news is republished from another source. You can check the original article here.