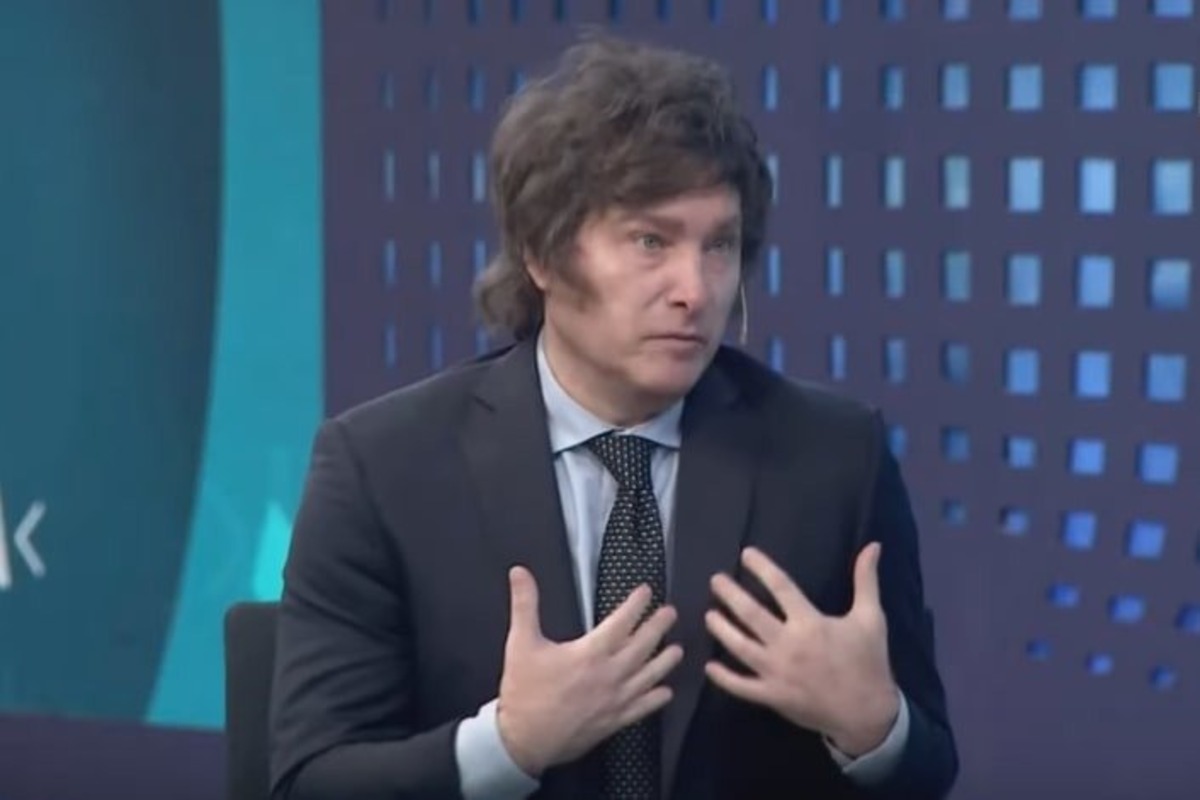 Javier Milei, a libertarian candidate who supports abolishing the central bank and has praised Bitcoin (BTC), secured an unforeseen triumph by winning the primary presidential election in Argentina.
With 90% of the vote counted, Milei from the "La Libertad Avanza" party secured 30.5%. The "Juntos por el Cambio" and "Unidos por la Patria" candidates got 28% and 27%, respectively.
Pre-election polls did not anticipate Milei finishing higher than third. 
Disheartened by the country's challenges, including 116% inflation and a severe cost-of-living crisis that has driven 40% of the population into poverty, Argentine voters are seen as "punishing" the dominant political parties by voting for Milei.
Former conservative President Mauricio Macri commented via Reuters, "Milei's growth is a surprise. This reflects people's frustration with politics."
Politically positioned on the far right, Milei garnered support from protest voters, especially cryptocurrency advocates.
Milei, appearing on various talk shows, has endorsed Bitcoin and crypto before and during his presidential campaign. 
He labels Bitcoin and rivals like Ethereum as a "return of money to its original creator: the private sector."
He has criticized central banks as a "scam," accusing them of unfairly enabling politicians to burden citizens through inflation. 
Although he supports cryptocurrencies, Milei doesn't advocate for Bitcoin's adoption as the official currency in Argentina, unlike El Salvador's approach. 
Instead, he proposes the country should transition to "dollarization" due to its severe triple-digit inflation.
Given the polling dynamics, contenders are expected only to secure over 45% of the vote. Consequently, a general election will occur in October between the top candidates from each party. If no one achieves 45% in this round, a final runoff will transpire in November.
Controversies Surrounding Milei's Coinx Involvement: Allegations and Endorsements
Milei's involvement with cryptocurrency has its shadows as well.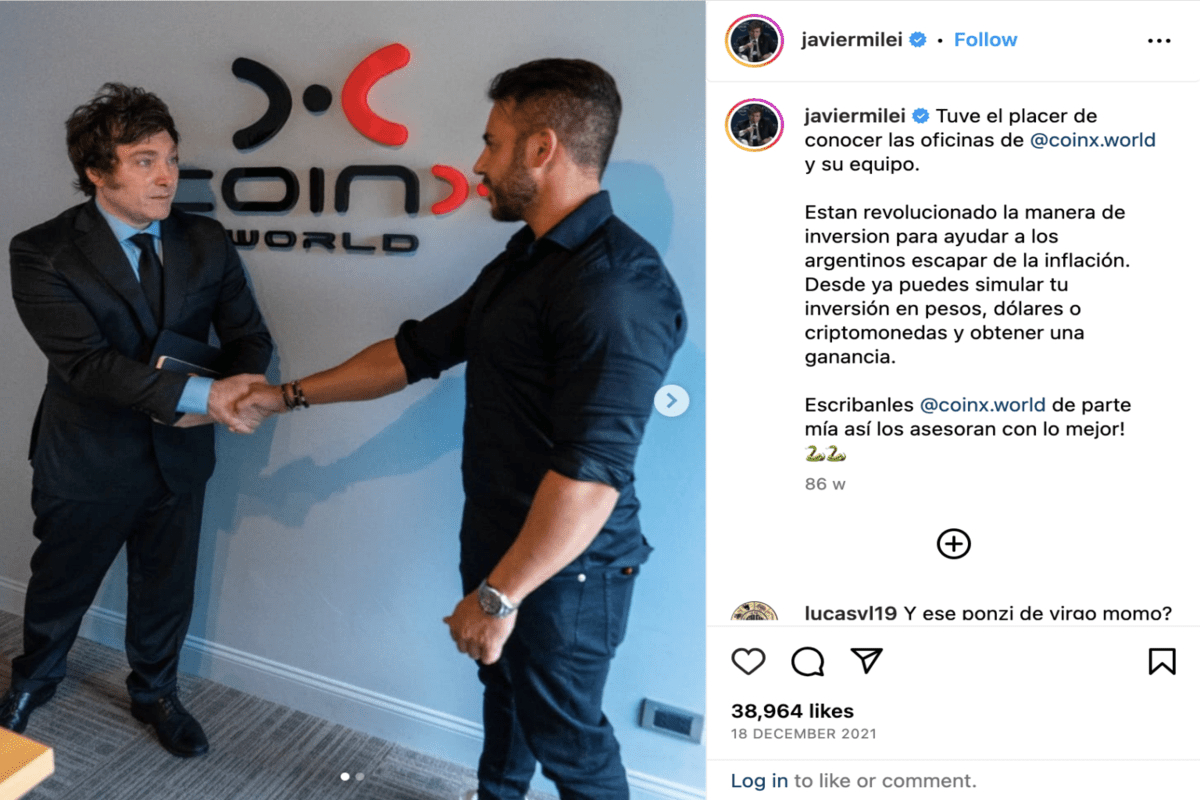 Notably, he faced legal trouble for allegedly promoting a Ponzi scheme named Coinx in Argentina. This scheme is accused of absconding with over $800,000 worth of Argentine pesos.
The platform leveraged its substantial social media following to attract traders who believed in the potential for significant profits through Coinx's AI-driven automated trades.
In December 2021, Milei endorsed Coinx on his popular Instagram account, stating, "They are changing the investment landscape to assist Argentinians dealing with inflation. You can simulate investments in pesos, dollars, or cryptocurrencies and generate profits." 
However, after several investors expressed dissatisfaction with the returns falling short of their expectations, Argentina's regulatory authority, the National Securities Commission (CNV), instructed the platform to halt its operations.
The legal team representing the affected investors reveals that they collectively face losses totalling around 30 million to 40 million pesos (approximately $300,000). Many of these investors are currently pursuing reparations from Milei.
Milei firmly denied any guilt, asserting that the company's actions were akin to a regular bank's.
Yet, his prominent reputation stems from his relentless criticism of Argentina's central bank. 
In a statement, he even vowed to "blow it up," branding it a deceptive entity that unfairly burdens "honest citizens" through inflationary taxes.
Despite the Central Bank's attempts to curb crypto activity by banning digital wallets, Argentina's cryptocurrency landscape remains unchanged. Remarkably, Chainalysis ranks Argentina 13th globally in terms of crypto adoption.


This news is republished from another source. You can check the original article here.