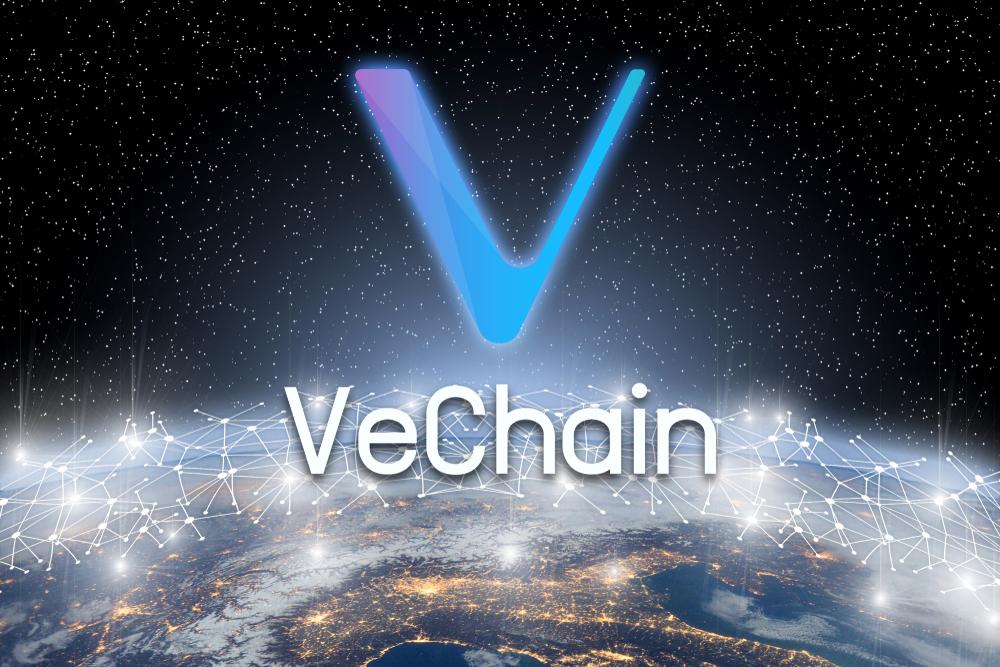 Source: Akarat Phasura – Shutterstock
Amid this partnership, VeChain and Electi will be working together to enhance VeChain's smart contract capabilities.
The two will work together to promote AI, Blockchain and Cryptography and make these technologies accessible to clients so they can achieve maximum potential.
---
Popular Layer-1 smart contract blockchain platform VeChain has been forming key partnerships in recent times. In the latest development, the Vechain Foundation has entered into a strategic collaboration with Electi Consulting. The official announcement from Electi Consulting noted:
Electi is glad to announce our strategic collaboration with the VeChain Foundation, the world's leading enterprise-grade L1 smart contract platform, with an ultra-low carbon footprint & highly scalable blockchain architecture. 

With our goals aligned, Electi and the VeChain Foundation will focus on developing valuable ideas and deploy innvative solutions to further enhance VeChain's smart contract capabilities.
VeChain developments and partnerships
There have been some key developments recently taking place in the VeChain ecosystem. VeCarbon, the carbon management SaaS system recently secured the "Class III certification" to provide its services to the Carbon management SaaS industry.
Earlier this week, VeChain also became the official Layer-1 blockchain partner of the world's premier mixed martial arts organization, UFC. Paul Asencio, UFC Senior Vice President of Global Partnerships said: "VeChain's expertise in using real-world blockchain applications to help the public and private sector achieve their carbon-neutral goals is an effort we are proud to support.  We're looking forward to working with VeChain to leverage UFC's worldwide popularity to promote a positive message that blockchain technology can be used to protect our environment for future generations."
Over the years, VeChain has partnered with several leading enterprises, including Walmart, Bayer, BMW Group, BYD Auto, LVMH, and more. Despite the recent developments, the price of Vechian's native token VET has been on a decline. Over the last month, the VET price has corrected by more than 20 percent and is currently trading at $0.0237 with a market cap of $1.7 billion.
About Electi
Electi consulting is a leading market player which focuses on technical and business consulting. It focuses on key areas of Data Science/Analytics, Digital Τransformation and Strategy, Blockchain Technologies, Artificial Intelligence, and Information Security. Theodosis Mourouzis, the Managing Director said:
Electi's vision is to promote AI, Blockchain and Cryptography and make these technologies accessible to clients so they can achieve maximum potential.


This news is republished from another source. You can check the original article here.