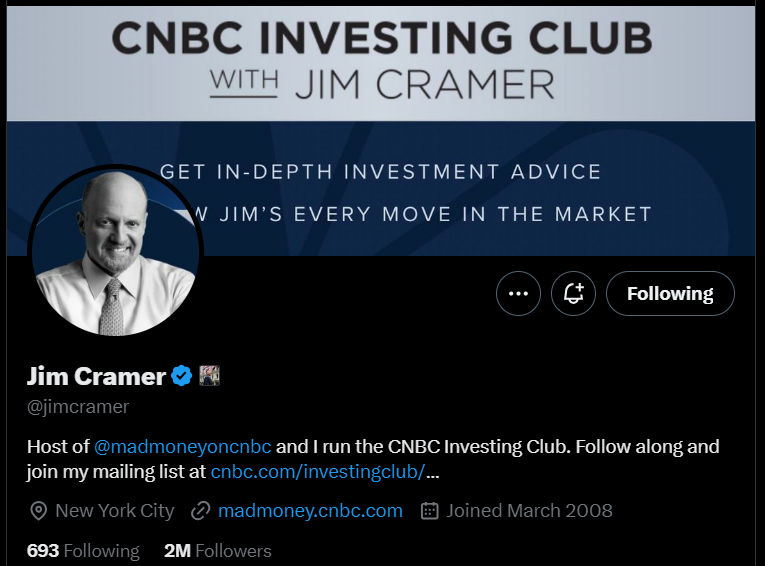 In a characteristic rant on CNBC's Squawk on the Street show on Tuesday, famous financial pundit Jim Cramer proclaimed that he can't be invested in Bitcoin (BTC) "Mr Bitcoin is about to go down big".
Its unclear where this was a reference to the Bitcoin price itself, or a reference to disgraced ex-FTX CEO Sam Bankman-Friend, who is currently in trail over the alleged financial crimes he committed during the course of his time as head of the ill-fated exchange.
Either way, Cramer is still bearish, a stance he has more-or-less held on Bitcoin since selling most of his holdings in 2021 following a crackdown on mining in China.
Bitcoin was last trading in the mid-$26,000s, down nearly 3% on the day amid concerns about hotter-than-expected US inflation data and the ongoing Israel/Palestine conflict, as well as following a break below an uptrend that had been in play for nearly one month.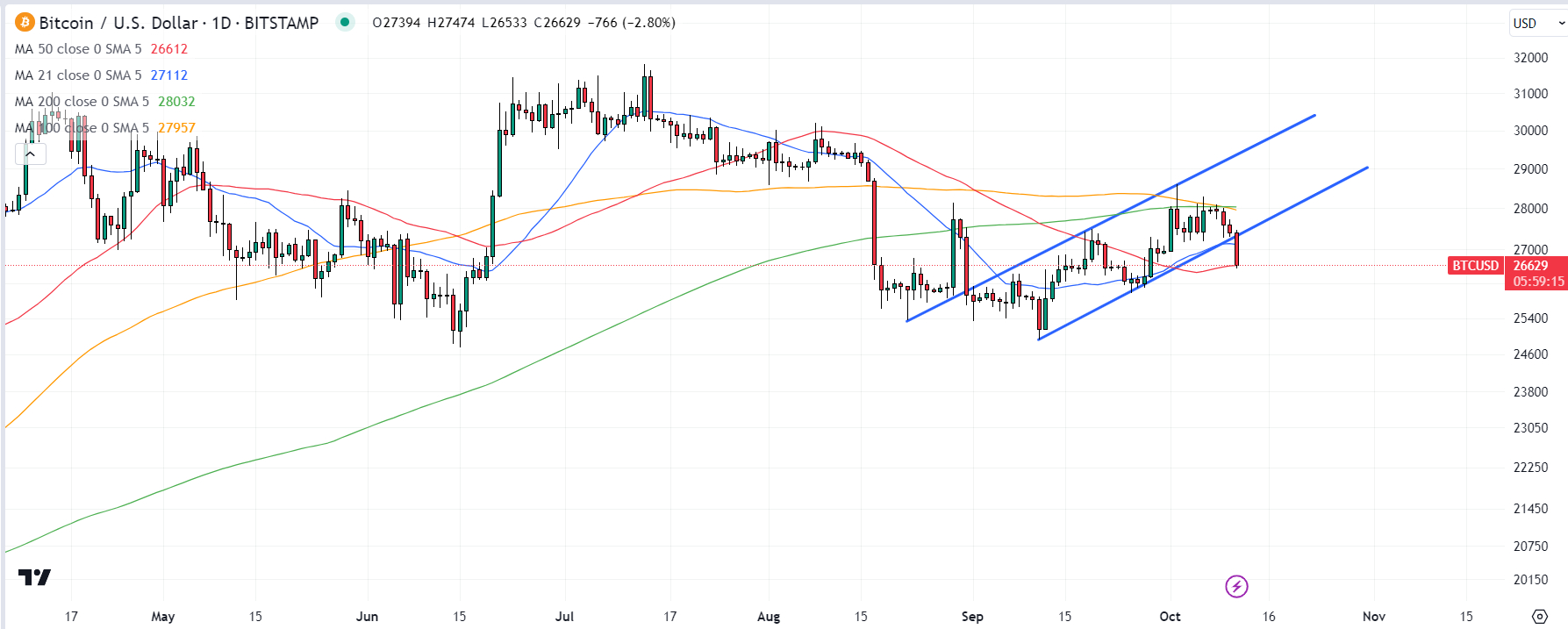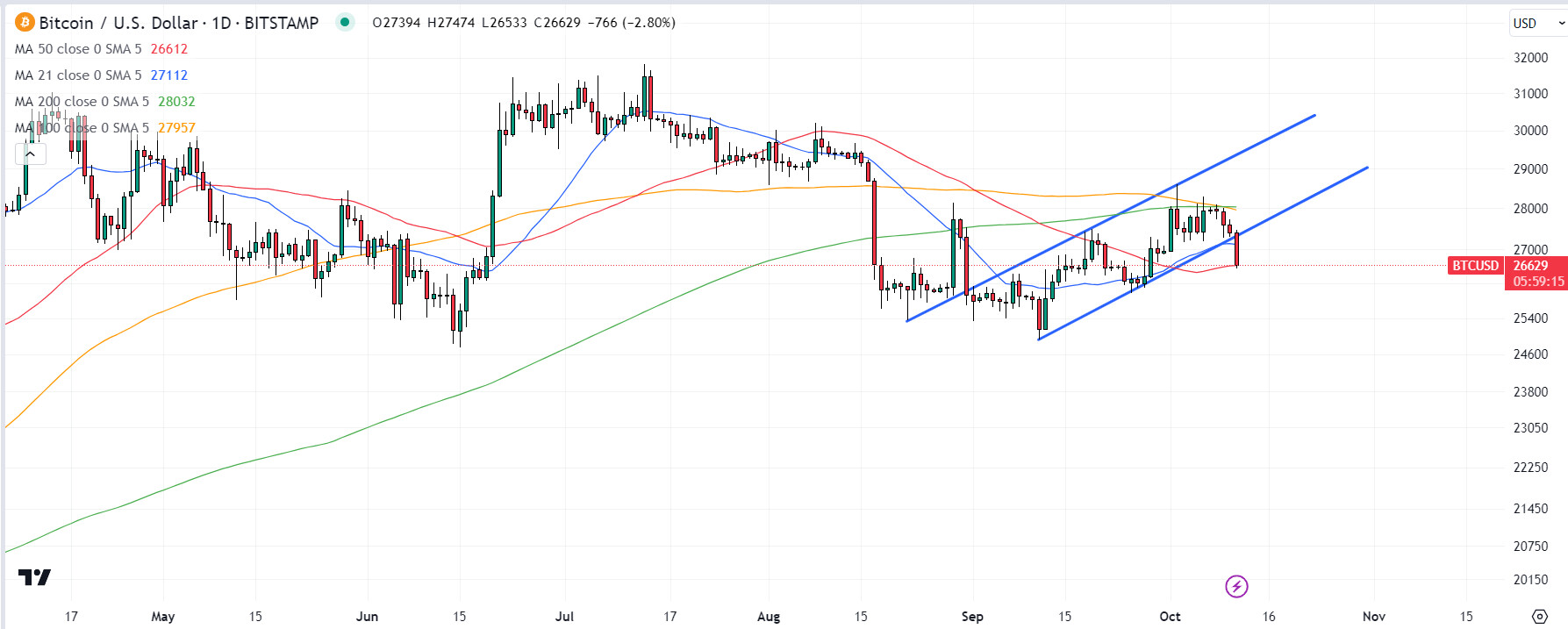 Does Cramer's Bearishness Mean the Bottom is In?
But some have responded to Cramer's new bearishness as a sign that the near-term bottom for Bitcoin may be in.
That's because Cramer has become something of a meme over a series of high-profile bad market calls, with some starting to take his market views as a counter-indicator.
In 2012, Cramer urged watchers of his show to exit Netflix and Hewlett-Packard, with both stocks pumping over 100% in the following months.
In 2015, he gave both Kohl's Corp and Qorvo buy ratings, with both then proceeding to post near-term losses of 2015.
While investing degens will continue to find fun in ripping Cramer over his high-profile misses, the truth is that Cramer has put out thousands of stock calls over the year and its not clear that his track record is actually any worse than any other financial pundit.
An inverse Cramer ETF that seeks to return the opposite results of investments recommended by Cramer is down over 6% in the last six months.
Any serious crypto investor probably shouldn't be factoring Jim Cramer's stance into their investment decisions, either by taking his advice or by using him as a counter indicator.


This news is republished from another source. You can check the original article here.