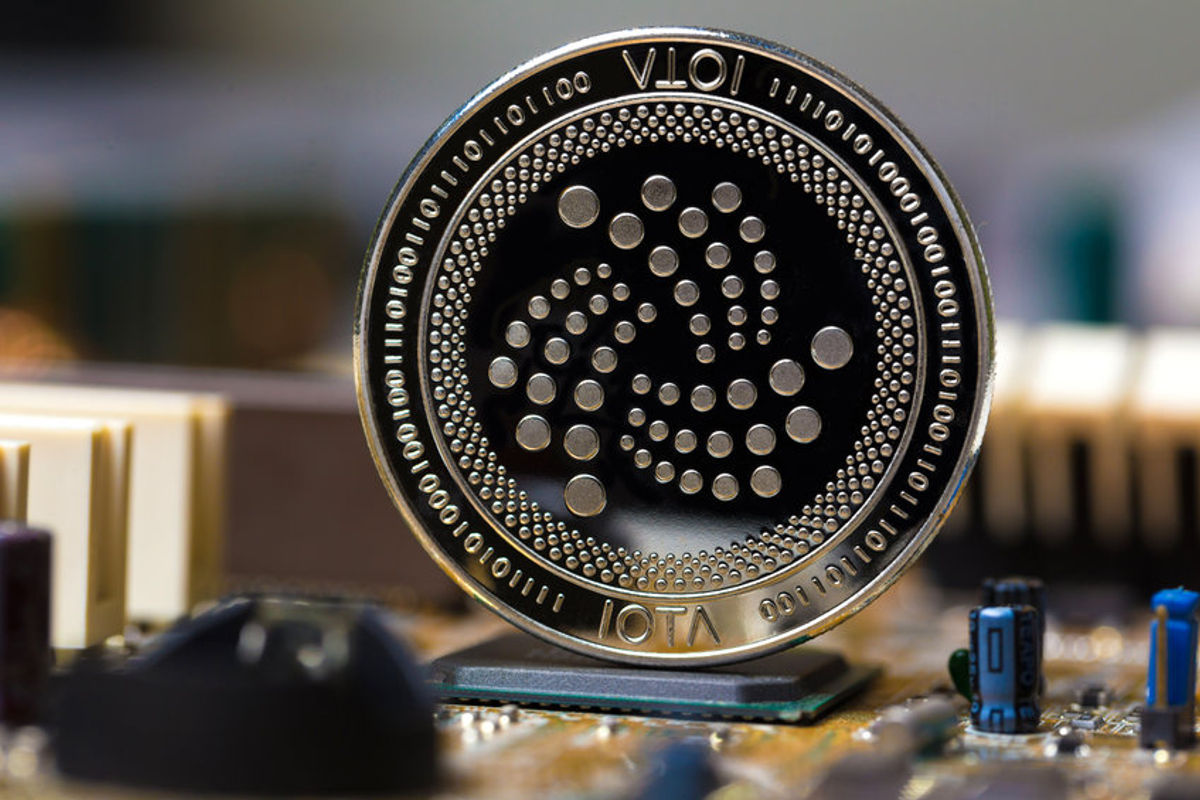 The IOTA price has started the week well. MIOTA, its native token, has jumped by more than 16%, making it one of the best performing cryptocurrencies. It is trading at $1.5220, which is about 170% above its lowest level in July. IoTeX, its upcoming rival, has seen its price jump by about 9%.
Staking and Shimmer
IOTA is a well-known tangle project that enables new possibilities in industries like mobility, trade, social impact and trade. Its goal is to become a leading player in the Internet of Things (IoT) industry. 
To achieve this, the IOTA Foundation has partnered with some leading organizations in different sectors around the world. For example, it has partnered with TradeMark East Africa, in a bid to reduce costs when doing trade in the region.
1
Minimum Deposit
$10
Exclusive Promotion
More than 3,000 assets, including currencies, stocks, cryptocurrencies, ETFs, indices and commodities
Buy crypto, or trade cryptocurrencies via CFDs
This ad promotes virtual cryptocurrency investing within the EU (by eToro Europe Ltd. and eToro UK Ltd.) & USA (by eToro USA LLC); which is highly volatile, unregulated in most EU countries, no EU protections & not supervised by the EU regulatory framework. Investments are subject to market risk, including the loss of principal.
In addition, the foundation has launched a beta version that will introduce smart contracts in the ecosystem. Smart contracts is the technology that makes it possible for developers to build apps like in decentralized finance (DeFi) and Non-Fungible Tokens (NFTs).
And most recently, IOTA introduced the concept of staking. This is an important concept that enables MIOTA holders to earn interest by just holding them. This new step is being enabled by the Shimmer network. This staking will happen through the Firefly wallet. For users, all they need to do is to connect to a node that runs the staking program.
Still, despite the rebound, the IOTA price is substantially lower than where it was early this year. Precisely, it has crashed by more than 43% from its highest level this year. As I wrote in my previous IOTA vs IOTEX, most investors have rushed to the latter. So, will the new announcements lead to a new bull run?
IOTA price prediction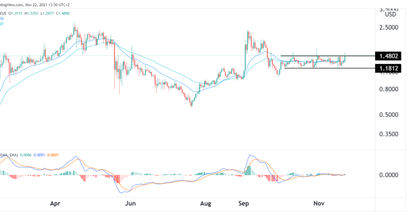 The daily chart shows that the IOTA price has been in a tight range. Indeed, despite of the strong rally seen today, the price is still inside the range shown in black. The price is also a few points above the 25-day and 50-day moving averages. It is also about 38% below the highest point in September.
Therefore, while the MIOTA price will likely bounce back, for now, the outlook is neutral since a new bullish trend has not emerged. This means that this breakout could be a false breakout.
This news is republished from another source. You can check the original article here.