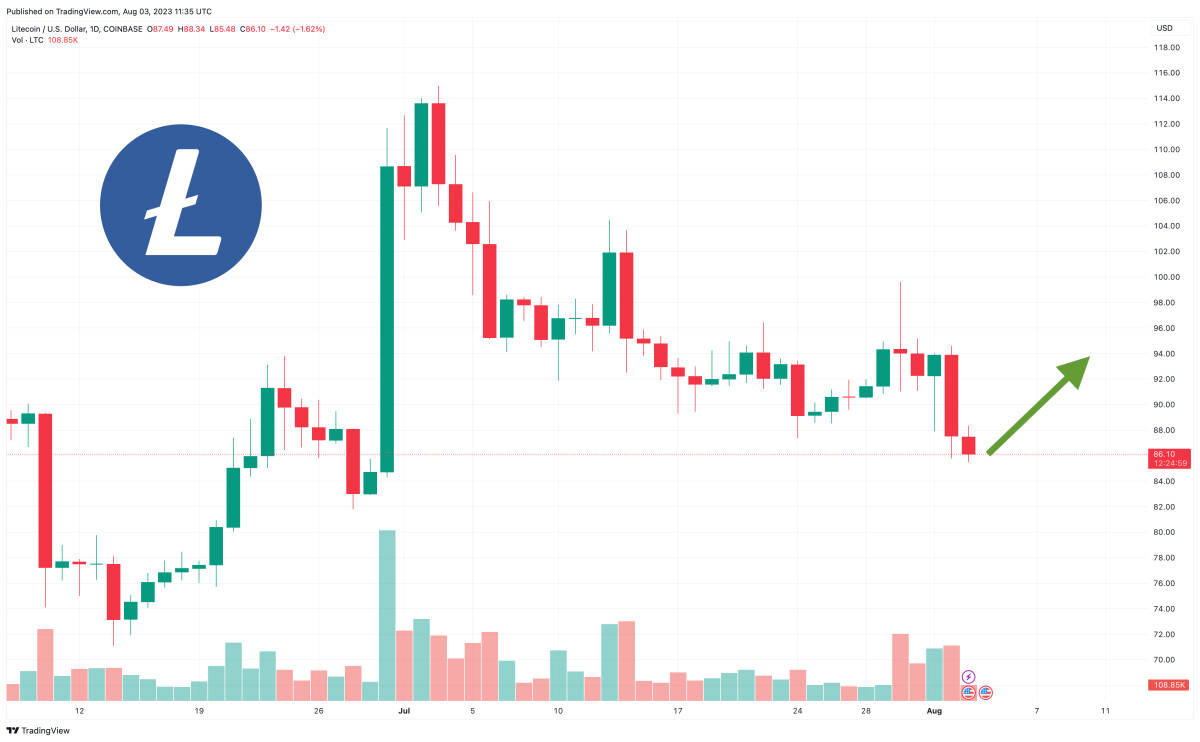 The price of Litecoin (LTC) has dived by 5% in the past 24 hours, falling to $86.21 after the altcoin successfully completed its halving yesterday.
It appears that the halving has proven to be a prime example of the 'sell the news' truism that operates in crypto, with LTC also down by 8% in the last 14 days and by 20% in the past month.
Given this disappointing response to Litecoin's halving, it's hard to predict where the altcoin may go in the next few weeks, with the lack of market enthusiasm for the halving undermining any claim that LTC has a strong long-term future.
Litecoin Price Prediction as Halving Event Goes Through Successfully – What Happens Now?
If there's one positive thing to say about Litecoin's chart, it's that its indicators are very close to bottoming and suggest that the coin should rise again very soon.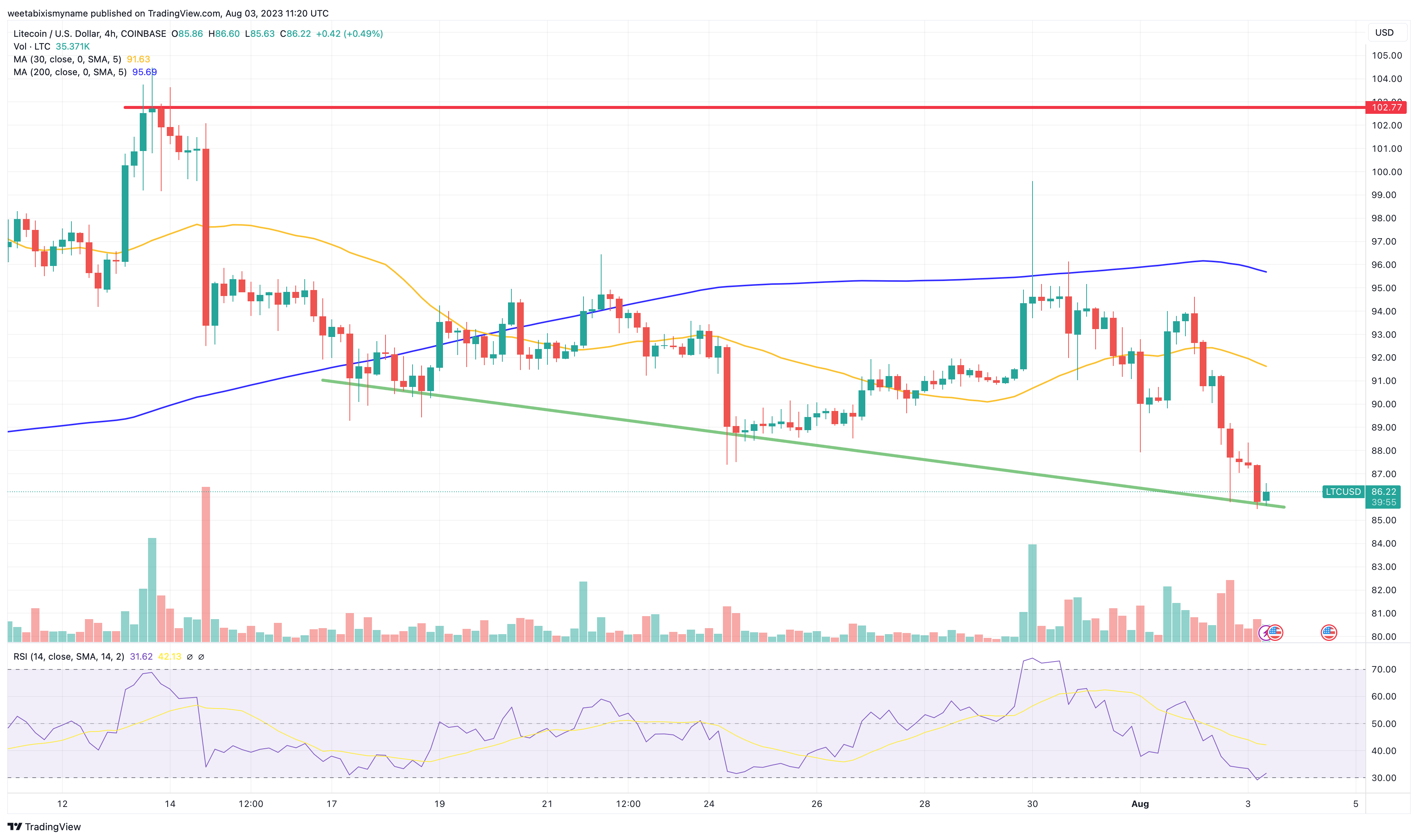 LTC's 30-day moving average (yellow) continues to slide further below its 200-day average (blue), suggesting that the coin has lost a substantial amount of momentum and is being oversold.
At the same time, LTC's relative strength index (purple) has hit 30, which again signals overselling and undervaluing.
Together, these two indicators would normally suggest that the Litecoin price should rebound healthily in the near future, yet it needs to be highlighted that the coin's support level (green) has declined dramatically in the past couple of weeks.
This means we can't rule out further losses in the next few days and/or weeks, especially when LTC has so noticeably underperformed.
Indeed, hype had been building in the months and weeks leading up to the Litecoin halving, with the altcoin's price reaching a one-year high of $113 in early July as investors started to get excited about the event.
But that's when LTC's price began to decline, with the investors who had bough the coin early in order to get ahead of some hoped-for rush finding that the rest of the market wasn't really too bothered about the halving.
And given that new buyers were forthcoming as the halving neared, earlier buyers began to sell, leading to the disappointing performance LTC has witnessed over the past few days.
And given that even Litecoin's own halving has done much to spur interest in the altcoin, it's arguable that this doesn't bode well for its future.
Still, technical indicators alone would suggest an imminent rally, with LTC potentially returning to $90 in the next few weeks, if not higher.
But when looking at its fundamentals, it's hard to argue for any dramatic upswings for Litecoin in the coming weeks and months.
The coin's fundamental position has also been hurt by last month's Ripple-SEC ruling, which found that Ripple's sales of XRP on exchanges did not violate securities laws.
This ruling hurt LTC in that it undermined the SEC's claim that pretty much all cryptocurrencies (save for Bitcoin and its forks, such as LTC) were securities, something which had temporarily boosted LTC's price when the regulator sued Coinbase and Binance in early July.
But with a US court now seemingly suggesting that XRP and other similar altcoins are not securities, the attraction of LTC has been diminished.


This news is republished from another source. You can check the original article here.