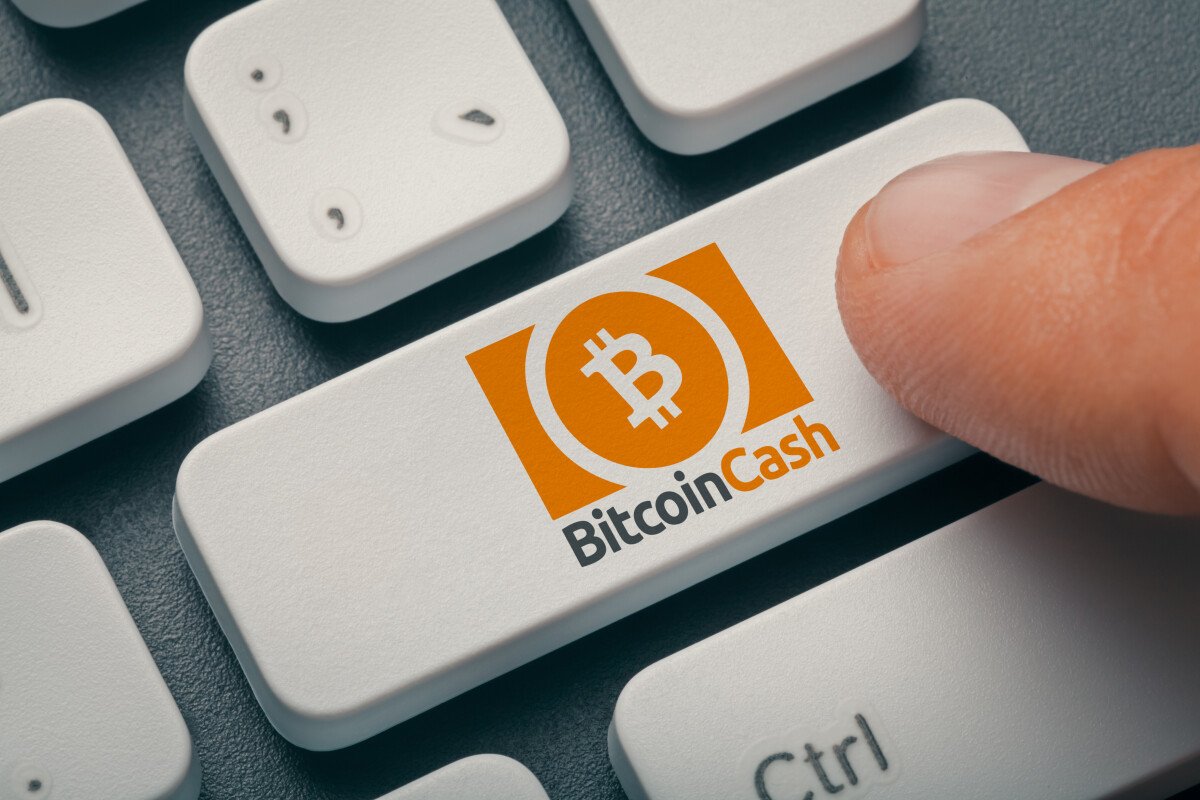 Bitcoin Cash (BCH) is holding close to the $300 level after an intense melt-up in the last few weeks.
BCH/USD was last changing hands around $291, down a little on the day amid a subdued tone to broader cryptocurrency market trade.
Despite now trading around 10% lower versus last Friday's more than one-year peaks around $330, BCH is still up more than 200% versus earlier monthly lows around $90.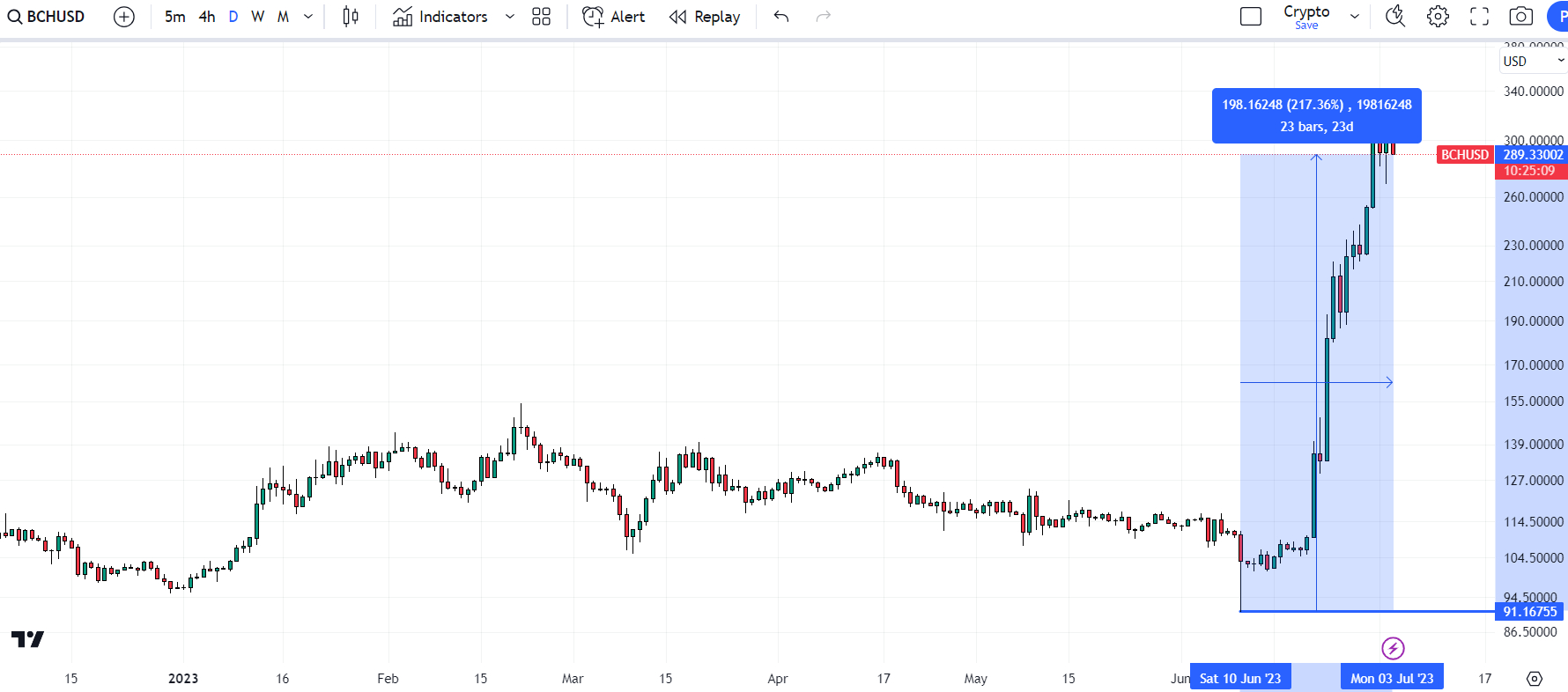 News that BCH will be one of the few cryptocurrencies listed on by crypto exchange EDX Markets was attributed as the catalyst for June's big price spike.
EDX Markets, which is backed by a number of major financial institutions like Fidelity, Charles Schwab and Citadel, recently launched and observers think that the exchange will be looked on more favorably by regulators than its competitors like Coinbase.
Bitcoin Cash was created back in August 2017 as a result of a hard fork from the original Bitcoin blockchain.
Its creators launched the new blockchain to address the limitations of bitcoin such as problems relating to its scalability and transaction speed.
Bitcoin Cash's strong recent performance means that it is the third best-performing cryptocurrency in the top 100 by market capitalization over the past seven days, as per CoinGecko.
Is it Too Late to Buy Bitcoin Cash (BCH)?
The strong rally over the past week and a half has some crypto investors concerned that they might have missed their chance to buy BCH on the cheap.
Is it too late to buy Bitcoin Cash, they might now be asking.
Well, while the cryptocurrency's strong breakout from the $90-$160ish range it was stuck within for around one year certainly seems to signal a longer-term bullish impulse, BCH is still a long way down from previous all-time highs.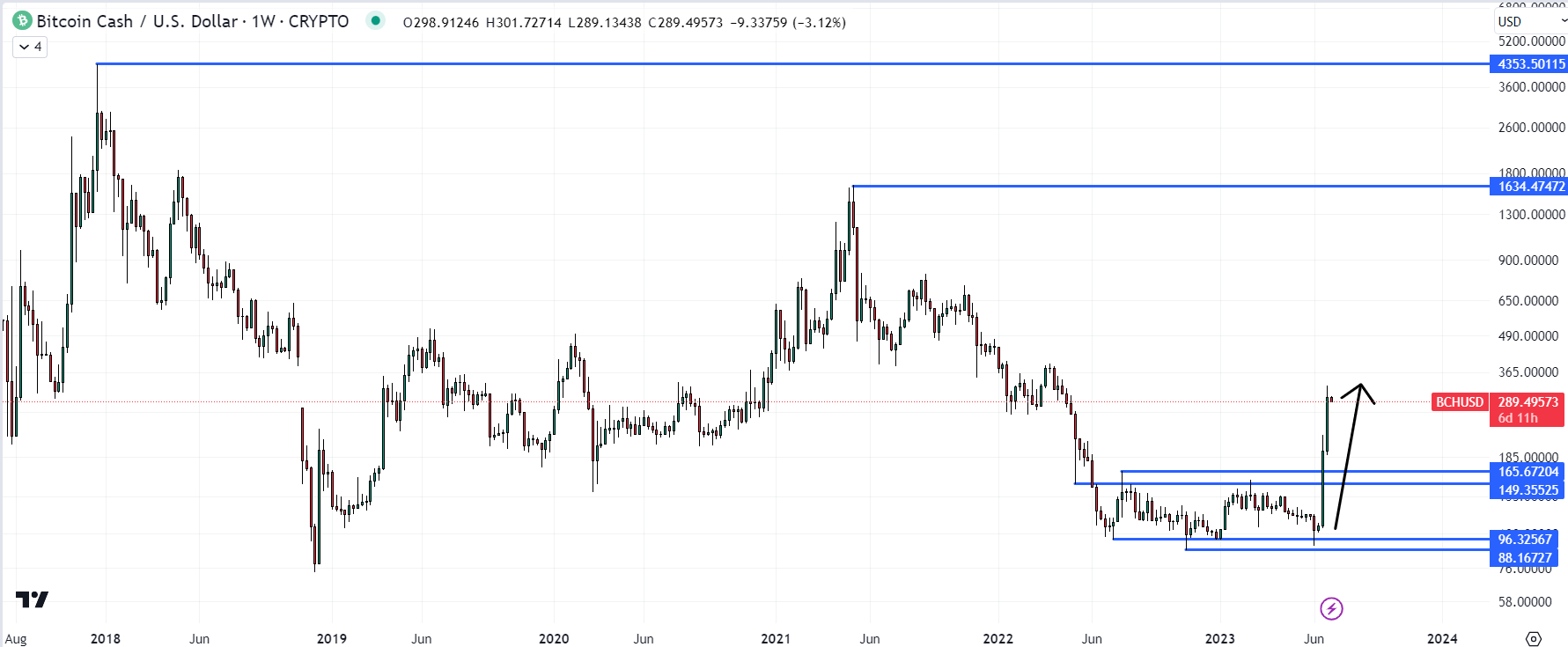 Back in May 2021, Bitcoin Cash rose as high as the $1,600s, more than 6x up versus current levels.
Meanwhile, back in 2017, BCH at one point went as high as $4,300.
The cryptocurrency's struggles to keep pace with Bitcoin's adoption rate means that a return to these 2017 highs may never happen.
But if we are in the early stages of a new crypto bull market, BCH could still do very well.
With the cryptocurrency still looking cheap by historical comparison, it certainly isn't too late to buy BCH.
Bitcoin Cash (BCH) Alternative to Consider – yPredict (YPRED)
While Bitcoin Cash could continue pumping for the foreseeable future, investors should always be looking to diversify their crypto holdings. 
Analysts at Cryptonews are a big fan of a new web3 AI project called yPredict. 
The platform is best known for its first-of-its-kind, institutional-grade financial price prediction system.  
Observers think the tool, which is built on yPredict's in-house deep data analysis, will help crypto investors discover the next explosive crypto with ease.
The best part, yPredict's crypto price prediction system will remain free and open for all users to access – the price predictions will be made publicly available and require no login to see, the project's Whitepaper explains.
But yPredict offers investors much more than just crypto price predictions.
The project is "building a cutting-edge crypto research and trading platform that provides traders and investors access to dozens of AI-powered signals, breakouts, pattern recognition, and social/news sentiment features", the start-up says in yPredict's Litepaper.
The platform is also building a host of other AI-powered tools, including a ground-breaking content management system.  
As AI continues to make waves in the crypto industry and beyond, projects like yPredict are expected to attract significant interest.
That's why many industry observers are tipping AI cryptos like yPredict's native $YPRED token, currently available via presale, to be amongst the next best-performing coins.
The $YPRED presale has been flying through the stages.
As of the 3rd of July, the project has raised more than $2.7 million.
Investors need to move quickly to get in ahead of the next price rise when the presale hits $2.98 million.


This news is republished from another source. You can check the original article here.