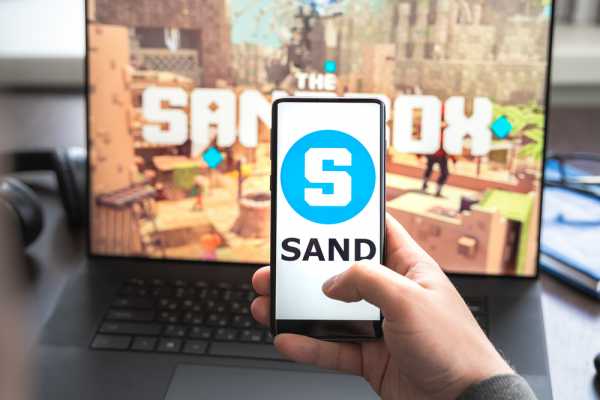 With so many cryptocurrencies to monitor in 2022, investors will have a plethora of choices. This list includes some of the cryptocurrencies that may do exceptionally well in the market this year. We've compiled a checklist of factors that may help these coins become the most successful in 2022.
Filecoin (FIL)
Filecoin is a decentralized cloud platform that aims to be the "AirBnB" of cloud storage. Like AirBNB, it provides you with the ability to rent out space on your computer. It is establishing a decentralized storage network.
What is the future of the network? Its potential is huge, and it will provide investors with significant opportunities. It's likely to be one of the world's largest blockchain companies. The FIL token will be valuable since it is required to access the network. Filecoin has the potential to disrupt cloud storage services such as Amazon, Google, Alibaba, and Tencent among others as we move into web 3.0.
In 2022, the crypto market appears to be moving into a new era. Because there is still optimism that the currency will gain a lot more attention, the long-term price prediction for FIL's value will likely rise.
The Sandbox (SAND)
The Sandbox (SAND) is a 3D sandbox game played on mobile devices similar to Minecraft, developed by Pixowl in 2011. The sandbox is a one-of-a-kind platform that combines blockchain technology and NFTs with the gaming world.
The metaverse has been a popular topic for the last several months, with Mark Zuckerberg touting it as part of his new business. This has resulted in metaverse coins gaining value due to the industry's interest. The Sandbox (SAND) has benefited greatly from this. SAND has risen over 5,000% since bottoming in June. There's no cause for surprise, as they have big partners like Snoop Dogg and Adidas who are promoting the coin through fundamental value.
Theta (THETA)
The Theta team is developing a blockchain platform that will allow for decentralized streaming and video delivery. It's intended to be a solution to the "last-mile" issue faced by CDNs (Content Delivery Networks).Since the number of point of presences in CDN networks is limited, it's tough for a CDN to ensure that there's a node nearby to every viewer to guarantee fast delivery. This causes streaming and rebuffering.
With the successful launch of Mainnet 3.0, more than 40% of TFUEL has been staked and over 8,000 Elite Edge Nodes have been deployed on the Theta blockchain. The main goal of Theta's future development from 2022 will be to further expand the Theta eco-system and increase usage of the platform as a preferred media and entertainment blockchain, with the bulk of growth being focused on protocol improvements.
Bitgert (BRISE)
In 2021, Bitgert (BRISE) saw a tremendous boost in terms of price and trading volume. Since its debut on July 28th 2021, the Binance Smart Chain-based DeFi protocol has received a lot of attention in the cryptocurrency market.
The Bitgert token has a real-world application, which is one of the reasons investors are so confident in it. The team is building a decentralized financial system, and several products have already been launched. The Bitgert ecosystem currently includes the Bitgret Audits, Brise wallet, and Bitgert Swap.
The Brise Exchange, which was announced by the Bitgert project in Q1 2022, is expected to boost the value of the Bitgert cryptocurrency. After the exchange opens, the anticipated zero gas fee blockchain will be launched. These are two significant updates planned for 2022, makes Bitgert (BRISE) one to keep an eye on in 2022.
Centcex (CENX)
Centcex is a decentralized economy project that aims to deliver a more secure trading platform and better user experience than existing decentralized platforms. The team is creating a platform that will address issues with the existing decentralized systems, including security and scalability.
The project also created a unique incentive structure that is attracting cryptocurrency investors, especially members of the Safemoon community. Hundreds of Safemoon and other investors have been enticed by the project's wide range of items, as well as the anticipated staking function.
According to reports, Centcex is in the process of establishing one of the most powerful cryptocurrency exchanges. Its exchange is a game-changer because of its unrivaled security, speed, and privacy features, which set it apart from other platforms.
Elrond (EGLD)
The Elrond project was formed in 2017 with the goal of improving blockchain speeds. With Bitcoin and Ethereum having scalability issues, faster speeds were required to accommodate the increasing number of crypto users. The Elrond team built a blockchain protocol that increased transaction throughput.
Over the years, the team has been developing this platform and creating one of the most powerful blockchain solutions that employs sharding technology to tackle scaling challenges. To ensure that the platform is intuitive and user-friendly, the network has also added new products to the ecosystem as demand for them increased.
Elrond is still one of the most efficient blockchain protocols when it comes to transaction speed. The developers have also made improvements to security, gas costs, and sustainability, making it a great long-term investment in 2022.
This news is republished from another source. You can check the original article here.