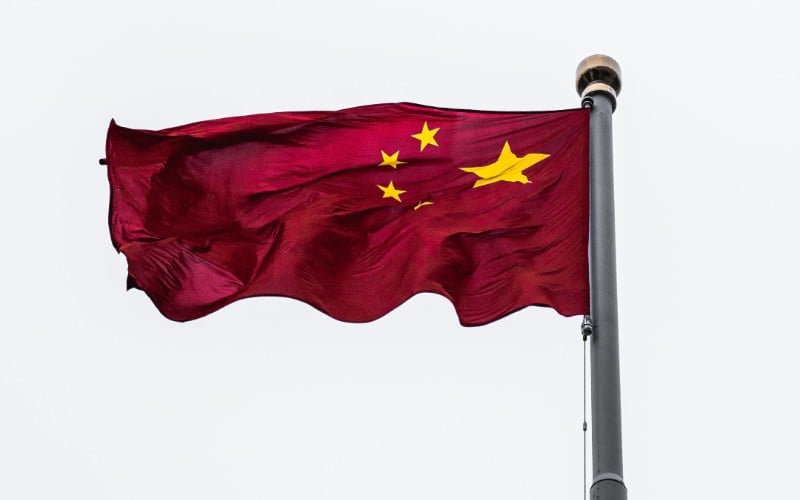 CryptocurrencyFinTechInvestment
Several areas of China have reportedly airdropped free digital yuan to residents to revitalise an economy decimated by COVID-19.
China adopted a zero-tolerance approach to stemming the coronavirus through repeated lockdowns.
Xiong'an New Area distributed 50m of the state-owned cryptocurrency (e-CNY) with the aim of rebuilding and boosting its economy, while the city of Shenzhen plans to airdrop 30m digital yuan for the same reason.
Guangzhou's Nansha District revealed that it would send out 10m in red packets – a Chinese gifting tradition – to the catering and retail industries.
The currency can be spent at more than 15,000 in-app merchant terminals – but there are plans to ban its use in the United States.
A newly introduced Bill to the US Senate by senators Tom Cotton, Mike Braun and Marco Rubio seeks to prevent apps from allowing its integration if sold through app stores. The App Store and Google Play, for example, would have to ban the likes of WeChat.
"The Chinese Communist Party will use its digital currency to control and spy on anyone who uses it," said Senator Cotton. "We can't give China that chance — the United States should reject China's attempt to undermine our economy at its most basic level."
Senator Rubio added: "This is a major financial and surveillance risk that the United States cannot afford to make.
The Chinese embassy in Washington responded: "Another example of the United States wantonly bullying foreign companies by abusing state power on the untenable ground of national security."
NFT marketplace myNFT to launch from London
A new NFT marketplace platform, myNFT, is to launch after receiving Series A funding from some of the most prominent investors in the blockchain industry. 
As a multi-chain NFT marketplace, its vision is to allow people to create and trade NFTs on any blockchain in any currency and at low cost. The first version of the myNFT platform will be released next month.
The company raised over $7m in its Series A, led by Scytale Ventures. Other investors include SevenX Ventures, Future Perfect Ventures, Signum Growth Investments, Bruno Skvorc (founder of RMRK), George McDonaugh (co-founder of KR1) and a variety of other family offices and angel investors. 
myNFT was founded by three university friends, Hugo McDonaugh, Edouard Bessire, and Guillaume Gonnaud, who have been in the NFT space since the very early days. Their first platform, Cryptograph, helped Hollywood stars create and sell their first NFTs for charity.
The myNFT team has also received a grant from the Moonbeam Foundation. It is one of the first NFT trading platforms to be built on the Moonbeam chain, which is a part of the Polkadot Network. 
Polkadot is often referred to as the 'internet of blockchains', and was built by Ethereum co-founder Gavin Wood. Polkadot and Moonbeam bring the same development environment and high security as Ethereum, but with significantly lower costs and environmental impact. 
As the carbon footprint for some blockchains grows ever greater, myNFT is moving away from the energy-intensive 'proof of work' consensus model, to instead opt for the more eco-friendly 'proof of stake' model, which is what the Moonbeam and Polkadot networks use. 
"Securing Series A funding is such a vital step for a fast-developing start-up like ours, and we're delighted to receive the support from some of the smartest people in web3, and beyond," said McDonaugh. 
"It gives us the freedom to focus on growing myNFT and delivering transformative features to the NFT industry to deliver on our core mission to make NFTs accessible to all. 
"Thanks to blockchain technology and NFTs, we are witnessing the beginnings of a new internet: an internet based on value, ownership and freedom. With this vote of confidence, myNFT will ensure no one gets abandoned from accessing this truly revolutionary technology."
Cryptocurrency shorts
Brazil's new government blockchain network has gone live and will initially be used in several public institutions. It aims to improve the services offered to citizens and provide greater traceability on public expenditures.
Bank of America CEO Brian Moynihan says regulators are preventing it from engaging with cryptocurrency. He told Yahoo Finance Live in Davos: "We have hundreds of patents on blockchain as a process and as a tool and as a technology. We're not engaging in accounts for people in cryptocurrency… we're not allowed to, frankly. [The regulators] have said 'you can't – you have to ask us before you do it and, by the way, don't ask'. That was basically the tone."
Ukrainian band Kalush Orchestra, winners of the Eurovision Song Contest with their song Stefania, have auctioned off the trophy and leader Oleh Psyuk's pink hat to buy attack drones for the country's military as it fights off Russian invaders. They generated $900,000 from the crystal microphone and an additional $370,000 for the bucket hat, with bids for the trophy taken in both fiat and cryptocurrency – cryptocurrency exchange platform Whitebit won the auction for the trophy.
The South Korean government's investigation of Terraform Labs, the company behind the collapsed LUNA and UST coins, has reportedly seen it  summon all employees via subpoenas. LUNA 2.0 launched at the weekend.
The cryptocurrency crash precipitated by LUNA, which wiped $40 billion from investors' holdings, was caused by the actions of just seven traders, according to new research from crypto analytics firm Nansen.
Crypto prices
The overall market cap of the more than 19,600 coins is at $1.31 trillion at the time of writing (7am UK), a 4.2% increase in the last 24 hours, with Cardano flying.
Market leader Bitcoin – the original cryptocurrency created by the mysterious Satoshi Nakamoto – gained 4% to around $31,650. BTC is 8% up in a week.
Ethereum, the second most valuable crypto coin – created as a decentralised network for smart contracts on the blockchain – rose 5% to close on $2,000. ETH is where it was a week ago.
Binance Coin is a cryptocurrency created by popular crypto exchange Binance to assist its aim in becoming the infrastructure services provider for the entire blockchain ecosystem. Its BNB token added 0.5% to $319, leaving it 3% down over seven days.
Cardano is an open source network facilitating dApps which considers itself to be an updated version of Ethereum. Its ADA token, designed to allow owners to participate in the operation of the network, added 24% to 64 cents and is also 24% up over the course of a week. It has moved above XRP in the valuation table by market cap.
The XRP token of Ripple, a payment settlement asset exchange and remittance system, acts as a bridge for transfers between other currencies. XRP gained 6% to 42 cents and is 4% up over seven days.
Solana is a blockchain built to make decentralised finance accessible on a larger scale – and capable of processing 50,000 transactions per second. Its SOL token rose 3% to $47.45 but is down 5% compared with a week ago.
Meme coin DOGE was created as a satire on the hype surrounding cryptocurrencies but is now a major player in the space. DOGE added 2% to 8.7c, leaving it 3% up in a week.
Polkadot was founded by the Swiss-based Web3 Foundation as an open-source project to develop a decentralised web. Its DOT token, which aims to securely connect blockchains, rose slightly to $10.44 and is 5% higher than its price a week ago.
Avalanche is a lightning-quick verifiable platform for institutions, enterprises and governments. Its AVAX token rose slightly to $27.63 but is 6% down in a week.
To see how the valuations of the main coins have changed in recent times – and for round-ups of recent cryptocurrency news developments – click here.
For valuations of the top 100 coins by market cap in US dollars, plus 24-hour price change, see below.
This news is republished from another source. You can check the original article here.