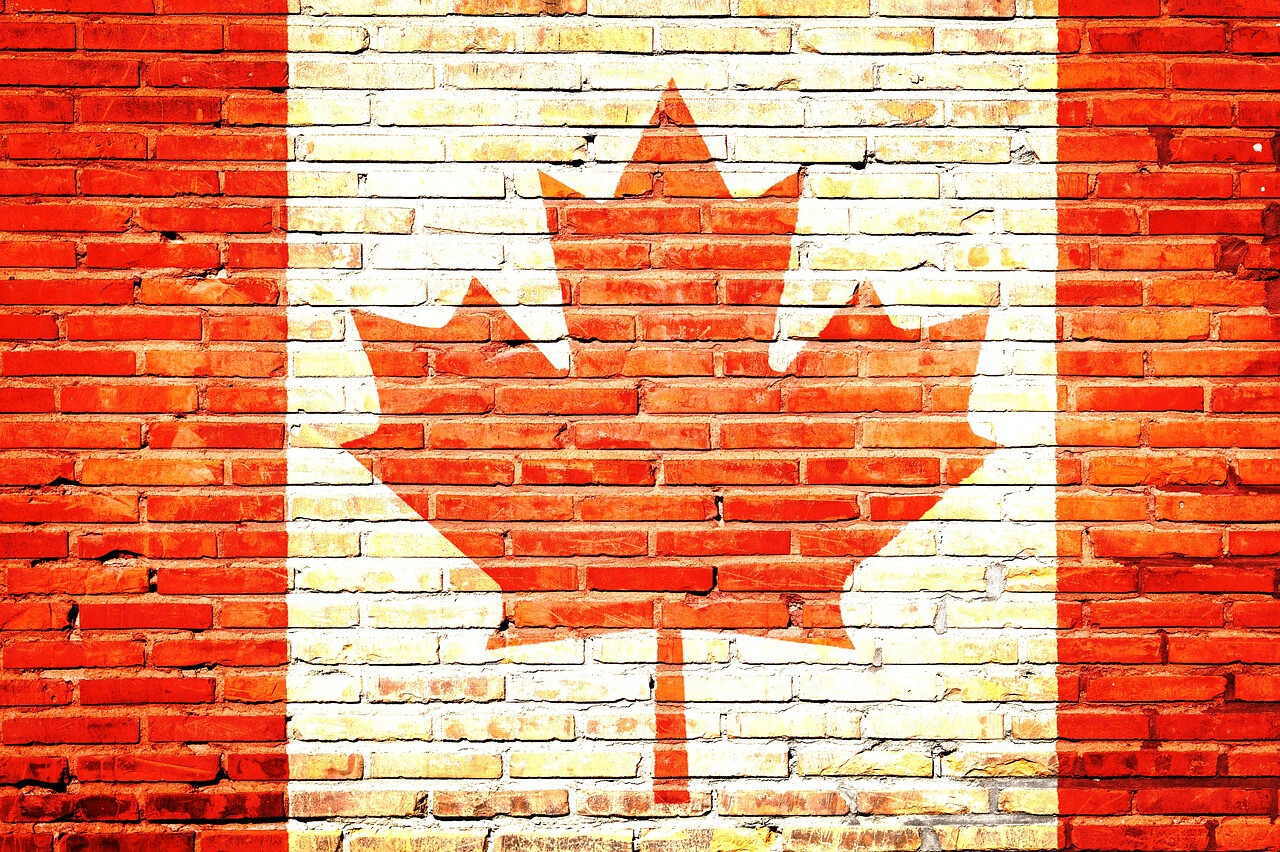 In an email dated August 17, Coinbase, a cryptocurrency exchange, revealed its decision to halt trading of Tether USDT, Dai DAI, and RAI stablecoins for Canadian users starting August 31.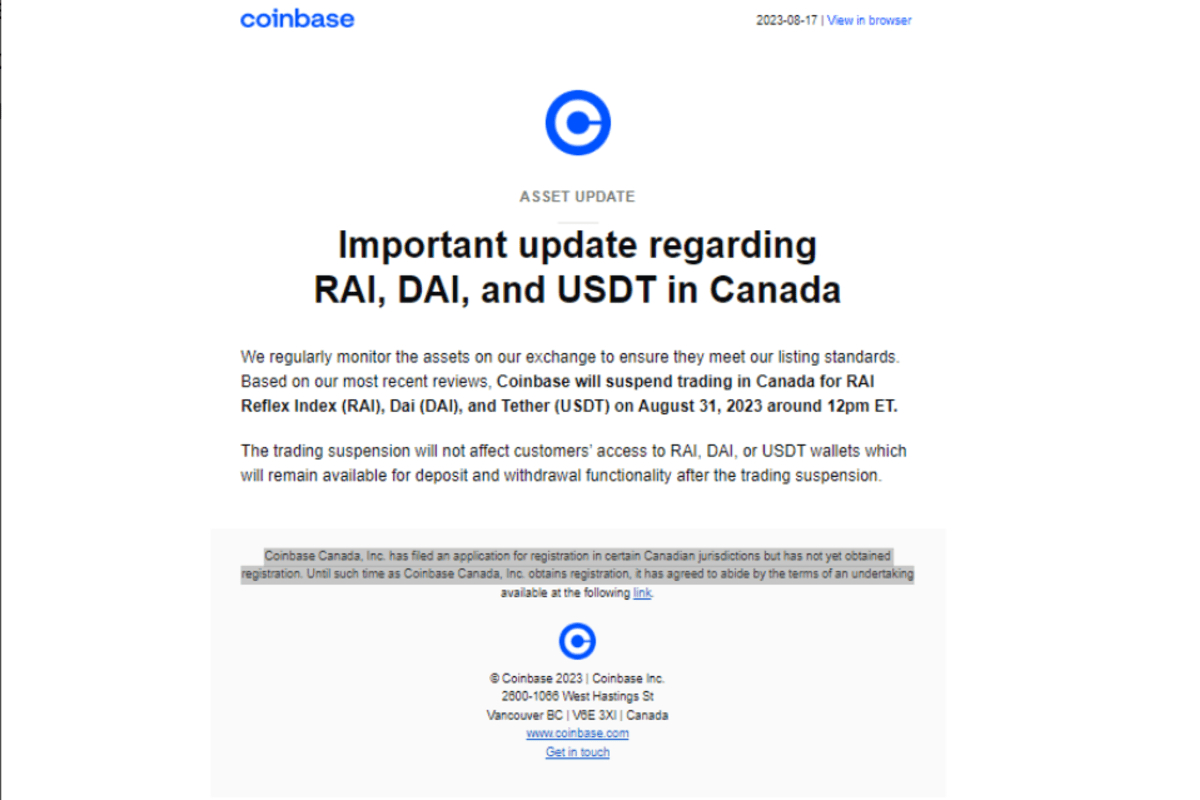 This surprising development comes shortly after Coinbase's recent announcement of its complete expansion into the Canadian market, including trading the largest stablecoin globally, Tether. 
The exchange had officially launched its Canadian subsidiary a few days earlier, unveiling the full range of its services to Canadian users, including support for Canada's instant electronic payments system, a move beyond its previous limited trading offerings.
Nana Murugesan, Coinbase's VP of International Business Development, shared that Canada's approach is more accommodating than the United States, as it employs a "regulation by engagement" strategy rather than "regulation by enforcement."
However, in a recent email to customers on Thursday, Coinbase announced that Tether (USDT), RAI, and DAI no longer meet the company's listing standards based on their latest reviews. 
These cryptocurrencies will be suspended from trading on August 31 at 12 pm ET. However, Canadian users can still deposit and withdraw these stablecoins after the suspension.
"Following the trading suspension, customers will still have access to RAI, DAI, or USDT wallets for deposit and withdrawal functionality," confirmed Coinbase via email.
Crypto Exchanges Respond to Canada Regulatory Shifts Regarding Stablecoins
Although Coinbase did not provide a specific reason for suspending USDT, DAI and RAI, it mirrors the move made by crypto exchange Crypto.com in January. The exchange had dropped support for Canadian USDT in response to the Ontario Securities Commission's (OSC) directives.
A month earlier, the Canadian Securities Administrators (CSA) clarified that stablecoins like Tether and other value-pegged assets such as Wrapped Bitcoin (WBTC) are considered securities.
The agency emphasized that crypto exchanges cannot enable Canadian clients to trade or gain exposure to any crypto asset classified as a security or derivative.
To comply, the CSA required registered or pending crypto exchanges to sign legally binding undertakings with the regulatory body.
Among the stipulations, clients are prohibited from buying or depositing Value-Referenced Crypto Assets (commonly known as stablecoins) through crypto contracts without CSA's prior written consent.
Responding to similar pressures, Coinbase is aligning its actions by discontinuing Tether support within the Canadian market. 
It's noteworthy to emphasize that Canadian users of Coinbase will still have access to the company's significant proprietary stablecoin, USDC, which holds the second-largest position among stablecoins worldwide.
While Tether derives its stability from fiat reserves, Dai operates as a hybrid stablecoin, melding aspects of both fiat and algorithmic mechanisms for stabilization. In contrast, RAI functions solely as an algorithmic stablecoin without being tied to any underlying asset. 
Currently, the only stablecoin approved by the Canadian Securities Administrators (CSA) for trading on centralized crypto exchanges is the USD Coin (USDC).
Due to these new regulations, OKX, a crypto exchange, withdrew from Canada in June. Likewise, Binance, another crypto exchange, is set to exit the Canadian market by September due to "new guidance related to stablecoins and investor limits."


This news is republished from another source. You can check the original article here.