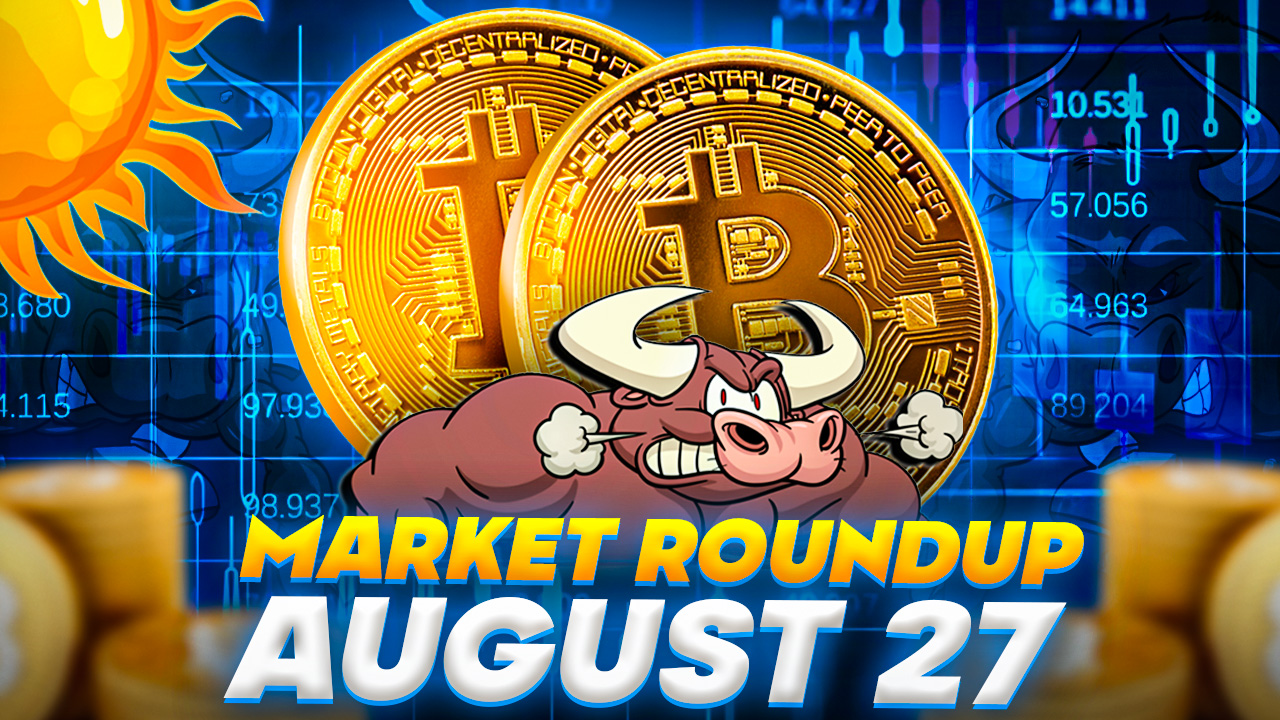 In recent developments, Bitcoin bulls have propelled the cryptocurrency past the $26,000 threshold, inciting debates about whether now is the opportune moment to invest. 
Although Bitcoin traded at $26,000 on Sunday, marking a slight dip of over 0.50%, broader economic concerns loom in the background. 
Economist Peter Schiff warns of an impending "Full-Blown Financial Crisis" in the US before the Federal Reserve can effectively meet its inflation target. 
Meanwhile, despite Bitcoin's prominence, SWIFT data highlights the US dollar's persistent dominance in the realm of international payments. 
On a more optimistic note, Charles Hoskinson, the visionary behind Cardano, boldly predicts that his brainchild will outstrip Bitcoin and Ethereum, staking its claim as the world's premier cryptocurrency.
Economist Peter Schiff Predicts a Looming Financial Crisis in the US Economy
Economist Peter Schiff has issued a cautionary statement regarding an imminent "full-blown financial crisis" anticipated to strike the US economy before the Federal Reserve attains its inflation goal. 
Schiff predicts this crisis will compel the Fed to revise its inflation target.
Criticizing Federal Reserve Chairman Jerome Powell's Jackson Hole symposium speech, Schiff highlighted escalating federal budget deficits as a key driver of inflation, accusing Powell of evading criticism of President Joe Biden. 
Schiff emphasized the internal threat posed by the US federal government and the Federal Reserve to liberty, prosperity, and the Constitution. Schiff's consistent warnings about an impending crisis and the Fed's role in it underline his concerns. 
Amid these warnings, the BTC/USD is experiencing a decline today, possibly influenced by the heightened economic apprehensions raised by Schiff's statements.
US Dollar Remains Top Choice for International Payments
The use of the US dollar in global payments has increased, according to SWIFT data. In July, the proportion of SWIFT FX transactions involving the US dollar reached a record 46%, up from just over a third a decade ago, as reported by the Society for Worldwide Interbank Financial Telecommunication (SWIFT).
This growth has come largely at the expense of the euro, which reached its pinnacle with a 46% share in 2012 before plummeting to below a quarter.
Concurrently, SWIFT's data reveals a rising trend in Chinese yuan-related transactions, accounting for over 3% of SWIFT instructions in July, up from a mere 0.03% in 2010. 
This report strengthened the US dollar's value and weighed on BTC value.
Charles Hoskinson: Cardano Will Surpass Bitcoin and Ethereum as Most Popular Cryptocurrency
Charles Hoskinson, the creator of Cardano, has expressed confidence that the altcoin will surpass its rivals Bitcoin and Ethereum in market capitalization due to its unique governance and decentralization features. 
Despite his optimism, ADA's value has remained stagnant at $0.2589 since mid-April. 
Hoskinson highlighted Cardano's advancements at Rare Evo 2023, a blockchain convention, underscoring the factors that distinguish it, such as sustainability, scalability, and interoperability. 
The recent Alonzo upgrade, which enables smart contracts and dApps, further fuels his aspirations. He believes that Cardano's utility will help it achieve the status of the most popular cryptocurrency above BTC and ETH.
While Hoskinson's comments may not have directly impacted BTC's value decline, they may have indirectly contributed to its slow movement.
Bitcoin Price Prediction 
Despite market fluctuations, the technical aspect of Bitcoin remained steady on Sunday. The initial price of the widely used digital currency, Bitcoin, is consolidating in a narrow trading range of $25,500 to $27,000.
It seems that BTC/USD is going through a positive adjustment and could potentially reach a value of $27,400. 
BTC has the capacity to exceed this amount and achieve an estimated value of around $28,650.
Even though Bitcoin has experienced fluctuations lately, there is still potential for it to grow. It is important to note that if Bitcoin's price goes below $25,500, it could potentially reach around $24,100. 
As far as future investments go, it would be wise to keep an eye on the top 15 cryptocurrencies for 2023.
Top 15 Cryptocurrencies to Watch in 2023
Stay informed about the latest initial coin offering (ICO) projects and alternative cryptocurrencies by regularly exploring our carefully selected collection of the top 15 digital assets to watch in 2023.
This thoughtfully curated list has been compiled by industry experts from Industry Talk and Cryptonews, ensuring that you receive professional recommendations and valuable insights.
Stay ahead of the game and discover the potential of these cryptocurrencies as you navigate the ever-changing world of digital assets.
Find The Best Price to Buy/Sell Cryptocurrency

Disclaimer: Cryptocurrency projects endorsed in this article are not the financial advice of the publishing author or publication – cryptocurrencies are highly volatile investments with considerable risk, always do your own research.


This news is republished from another source. You can check the original article here.