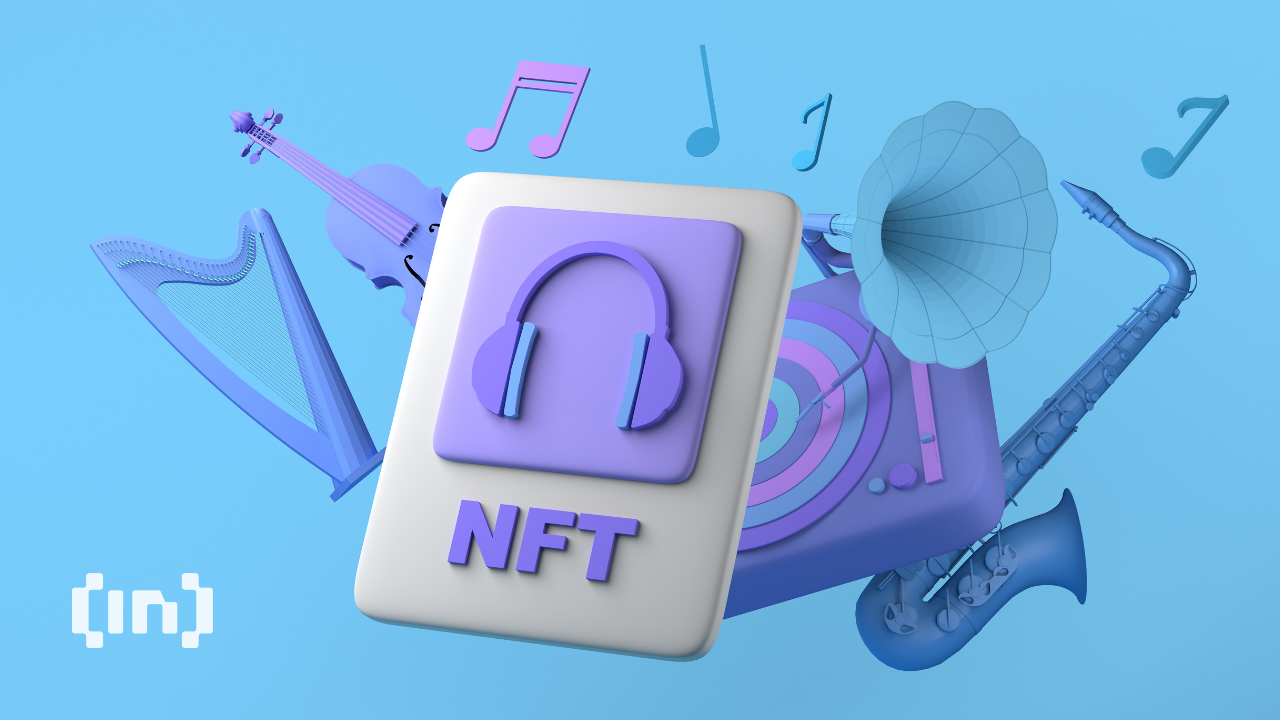 Could record label conglomerate Warner Music Group's partnership with OpenSea be a catalyst for the music industry?
Under the agreement's terms, artists can access OpenSea's new drops product to host "special edition" projects and leverage its enhanced discoverability and customized storytelling on personalized landing pages. Artists will also have access to a support team to advise them on best practices.
"Fundamental to music's DNA is community – it's artists and fans coming together to celebrate the music that they love. Our collaboration with OpenSea helps to facilitate these communities by unlocking Web3 tools and resources to build opportunities for artists to establish deeper engagement, access, and ownership," said Oana Ruxandra, a digitally-focused business development executive at WMG.
Warner Records UK, a WMG subsidiary Warner Music Group division, is working on WMG's first collection with Probably Nothing, an NFT token platform.
OpenSea looking to drive sales volume
OpenSea, which recently announced support for NFTs minted on layer-two solution Arbitrum, is looking to bolster its business after seeing a substantial drop in trading volume in Aug. 2022 compared to 12 months earlier.
"For artists and musicians, NFTs represent a new creative medium and a mechanism to build community, engage directly with fans, and express themselves across borders and languages. We're excited to provide the support and infrastructure to help welcome the Warner family of artists into the exciting NFT ecosystem," said Shiva Rajaraman, a senior product executive at OpenSea.
Music & Web3: A match made in heaven
Music and NFTs are proving to be a dynamite partnership that could redefine what it means to be in the music industry in the future.
Decentralized streaming platform Audius was a pioneer in the Web3 space. Launched in 2019, the platform is managed by artists and owned by token holders. It was built for artists looking to take the future into their own hands, removing the recording label as a middleman and allowing public visibility of listenership metrics.
News of more music NFTs began to surface in the heady NFT days of 2021, known for the rise in popularity of so-called blue-chip NFTs like the Bored Ape Yacht Club and CryptoPunks collections. Music artists, forced to cancel countless live performances due to pandemic restrictions, looked to harness the technology powering blockchains to refill lighter purses.
Electronic artist Jacques Green of record label LuckyMe auctioned off the publishing rights for his new single "Promise" on Foundation, an art marketplace, for 13 ETH in Feb. 2022. Justin Blau, better known by the stage name 3LAU, auctioned off 33 NFTs from a music collection called Ultraviolet later in the month.
Subsequent artists released works incorporating aural and visual elements, entire LPs, and concert films. In Oct. 2021, PleasrDAO, a decentralized autonomous organization, bought the only copy of an album by Wu-Tang Clan for $4 million, which it later minted as an NFT.
Later that month, superstar producer Timbaland launched Ape-in productions to help artists regain creative control over their work. At the same time, Universal Music Group announced the launch of Kingship, a new four-member virtual rock band made up of members from the Bored Ape Yacht Club collection.
In early 2022, rapper Snoop Dogg launched an NFT mixtape entitled "Dogg on it: Death Row Mixtape Vol. 1" on the Polygon blockchain.
Most recently, music artist Pharell Williams joined Doodles as Chief Brand Officer as part of the company's bigger ambitions to break into the music space.
With significant labels like WMG and UMG coming on board, the music industry is poised for an industry-shaking pivot to Web3.
For Be[In]Crypto's latest Bitcoin (BTC) analysis, click here
Disclaimer
All the information contained on our website is published in good faith and for general information purposes only. Any action the reader takes upon the information found on our website is strictly at their own risk.
This news is republished from another source. You can check the original article here.