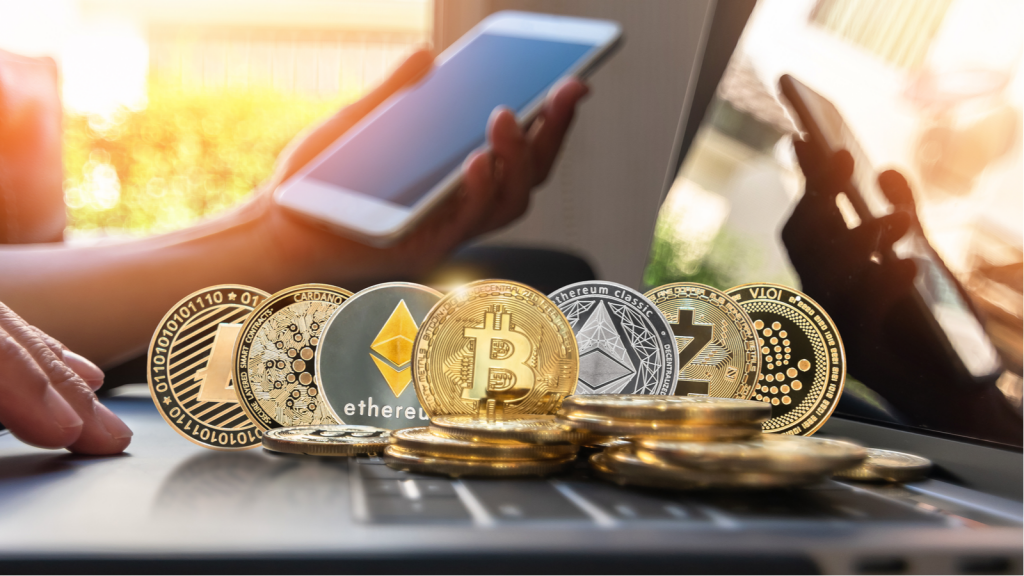 Investors looking for cryptos to sell don't really have to look far. Indeed, taking the short side of the bet on pretty much any crypto projects this year has been profitable.
However, at these depressed levels, bulls are starting to get interested in investing in some beaten-down tokens. With speculative interest nearing lows not seen in some time, perhaps the bounce-back potential in many high-momentum cryptos is worth a look? After all, we saw what happened following the pandemic.
That said, not every crypto project is the same. Like the stock market, there are quality projects providing real-world utility to users. And then there are other popular digital tokens with little use other than as speculative bets.
Differentiating between the two is the difficult part. But it's important to know which cryptos to sell, and when.
Here's a list of seven projects that investors may want to consider selling, at least in the near-term. This list includes some projects that many investors may be bullish on over the long-term (myself included).
However, in this market, this is my list of cryptos to sell — ones I think could have significant near-term downside.
Shiba Inu (SHIB)
One of the highest-flying meme tokens of 2021 has become one of the biggest laggards of 2022 — and the first of our cryptos to sell. Indeed, Shiba Inu (SHIB-USD) is one of the most speculative tokens out there. It's fitting to start this list with a token that previously saw multi-million-percent moves in less than a year.
That's because speculative momentum-driven rallies work in both directions. Right now, we're in the midst of what many are calling a "crypto winter." What that really means, in layman's terms, is an extended bear market.
However, no matter how you put it, the future isn't so bright for Shiba Inu. Absent speculative interest in this crypto project, there really isn't much under the hood for investors to latch on to. Yes, there's a decentralized exchange called Shibaswap in the works, as well as an NFT (non-fungible token) art incubator. But given the reduction in transaction volumes on the network, many believe this project may not survive a sustained bear market.
ApeCoin (APE)
Another meme token which has taken the market by storm this year is ApeCoin (APE-USD). While this token is "only" down 46% since its ICO date this year, it's worth noting that APE was launched in March 2022, making this project an outlier on this list.
ApeCoin is unique in that this project was launched with the blessing of the makers of the Bored Ape Yacht Club NFT collection. ApeCoin has been designed to be a next-generation NFT, used in a Bored Ape ecosystem which will eventually include a metaverse and other interactive media.
However, interest in anything tied to the metaverse has died off. NFT volumes and prices are way down (including those of the Bored Apes). And ApeCoin's ties to the Ethereum (ETH-USD) network have become a thorn in the side of users and investors. High transaction costs and network congestion have plagued this project for some time.
Cardano (ADA)
There are certainly many investors, myself included, who have been bullish on Cardano (ADA-USD). However, there's also a growing bear thesis on this project that investors worried about crypto performance in the near- to medium-term ought to consider.
Cardano is a blockchain platform that is built on a PoS consensus protocol known as Ouroboros, which validates transactions without considerable energy costs. This is a good thing for long-term investors.
However, many forecasts for this token are down, due to concerns around the hype tied to this network. Cardano's relatively low total value locked (TVL) metrics compared to its competitors has many concerned. Additionally, with the upcoming Ethereum merge, some are concerned that Cardano's previous market share gains could turn into losses.
Accordingly, at least over the near-term, this is a project that investors should keep a close eye on.
The Sandbox (SAND)
Like other metaverse-related investments which surged last year, The Sandbox (SAND-USD) saw incredible momentum through the end of 2021. However, with sentiment clearly dying off in this space, The Sandbox has become a token many think has significant downside from here.
I've covered the bull case on this token in the past. However, there are a number of bearish reasons why investors should avoid this project right now.
Most obviously, user metrics for The Sandbox, and other metaverse crypto projects, have plummeted from their 2021 peaks. User interest has declined as valuations of land-based NFTs and in-game tokens have dropped. Accordingly, until the next bull market, there may be waning interest in investing in blockchain-based crypto projects.
This past month saw only 700 transactions take place among 367 unique buyers. That's a massive decline from more than 3,800 buyers and 6,700 transactions in January alone.
Dogecoin (DOGE)
Dogecoin (DOGE-USD) is the "original" meme token. This status has propelled Dogecoin to a top-10 position in terms of all cryptocurrencies by market capitalization.
While impressive, this massive market cap also means there's more downside potential, should the market for meme tokens fully correct. If the whales who hold the majority of DOGE tokens decide to sell in concert, this is a token without much downside support.
Admittedly, I've been surprised at how well Dogecoin has held up during this recent bout of market turmoil. The Dogecoin community is strong, led by the "Dogefather" himself, Elon Musk.
However, given the volatility we've seen around Musk of late, I'm not sure this is a project worth tying one's wealth to. Especially at such an incredible valuation.
Solana (SOL)
Now for the bear case on a project that many investors, myself included, are excited about over the long-term. This may surprise a lot of people on a list of cryptos to sell.
Solana (SOL-USD) is one of the fastest, and cheapest, blockchains out there. Additionally, in terms of developer interest and application growth, Solana is a true standout. There's a lot to like about the trajectory of this project, aside from its declining token price.
However, a number of prominent individuals have highlighted the bear case on Solana. Justin Bons, CIO of Cyber Capital, is one such individual. The bear thesis on Solana, to put it lightly, is brutal.
This network's outages (seven in recent months) number far more than most competing projects. The network's validation mechanism is more centralized than competitors, leading to security risks. And much of the growth Solana has seen, according to Bons, could be a ruse, to allow insiders to sell.
For those who buy into this thesis, Solana is a token to sell, rather than buy, at least until these issues are sorted out.
Bitcoin Cash (BCH)
Bitcoin Cash (BCH-USD) or "Bcash" is the last of my cryptos to sell. It became popular as the Bitcoin network's first major hard fork from the Bitcoin blockchain. During this year's market crash in May, Bitcoin Cash was one of the hardest-hit tokens among large-capitalization projects. That's partially due to the network's questionable value, relative to its actual real-world adoption.
Many crypto experts have expected more from Bitcoin Cash since its inception. Indeed, the idea that Bitcoin would somehow become a cryptocurrency used for payments on nearly everything has been pervasive in the crypto community. This vision has never come to fruition. However, Bitcoin Cash was launched with the intention of solving this problem.
Thus far, there's been little adoption on this front. Accordingly, investor interest in this Bitcoin payments project has dwindled. In the absence of any meaningful catalysts on the horizon, I think this is a project to be wary of in this bear market.
On the date of publication, Chris MacDonald did not have (either directly or indirectly) any positions in the securities mentioned in this article. The opinions expressed in this article are those of the writer, subject to the InvestorPlace.com Publishing Guidelines.
This news is republished from another source. You can check the original article here.